LIFESTYLE
It's the Most Wonderful Time of the Year…for Cyber Criminals
---
Unlike most of us, cyber criminals do not take the holiday season off. Research shows that cyber attacks surge between Halloween and the New Year, when both individuals and companies have their guards down.
Darktrace released a report showing that there is a 30% increase in the average number of ransomware attacks over the holiday period, surging in November and December at 70% above average!1 So, the question today is: are you doing all you can to help protect your wealth from a cyber attack?
Think about how many times a day you check your phone, email, or log in to an account online. The connected world makes our lives easier, but it also opens huge vulnerabilities. Your identity, your reputation, your finances – they're all components of your "digital life," and they're actively being targeted by cyber criminals.
As many of us live our lives increasingly online, it is now more important than ever for individuals and families to stay vigilant and make sure their devices and online information are secure.
Earlier this year, the FBI published a few cyber safety tips to help keep your digital life protected.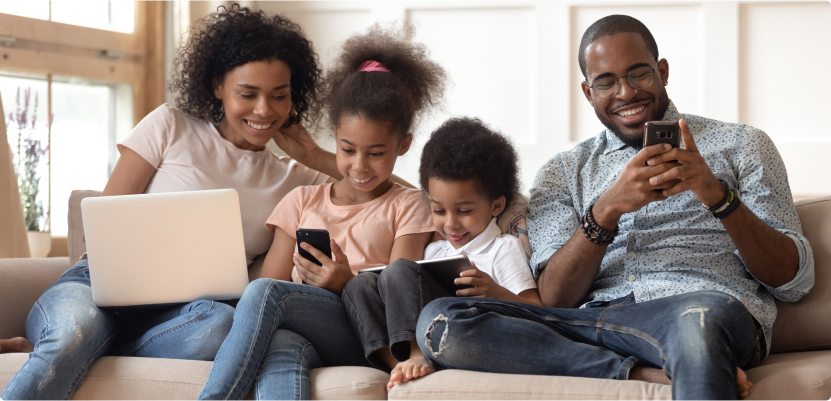 Cyber Safety Tips
Internet-enabled crimes and cyber intrusions are becoming increasingly sophisticated. Preventing them requires each user of a connected device to be aware and alert.
Keep systems and software up-to-date and install a strong, reputable anti-virus program.
Avoid public Wi-Fi hotspots. Instead, use your mobile phone's personal hotspot. If you must use public Wi-Fi, use a Virtual Private Network (VPN) so that others can't intercept your communications.
Consider using a password manager. These apps create unique, complex passwords for you and then store those passwords in an encrypted state.
Enable multi-factor authentication (MFA) on all accounts that allow it.
Examine the email address in all correspondence and scrutinize website URLs before responding to a message or visiting a site.
Don't click on links or open attachments in unsolicited emails or text messages.
Be cautious about the information you share in online profiles and social media accounts. Sharing things like pet names, schools and family members can give scammers the hints they need to guess your passwords or the answers to your account security questions.
Don't send payments to unknown people or organizations that are seeking monetary support and urge immediate action.
Do you wish to implement the above cyber tips but feel overwhelmed on where to start? Do you feel like your cyber hygiene could improve, but need some hand holding? You are not alone. Cybersecurity companies, like BlackCloak, provide holistic cybersecurity and privacy solutions to high-net-worth individuals and families who are directly targeted throughout the year.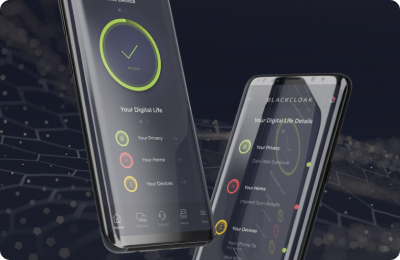 FEATURED OFFER
BlackCloak
Morgan Stanley Reserved Living & Giving clients receive 10% off BlackCloak's premier cybersecurity plans.
CRC 5086374 02/23