TRAVEL
Three Conservation-Minded Trips the Whole Family Can Enjoy
Courtesy of Natural Habitat Adventures
---
Imagine not just thinking about how to protect this planet for your children and grandchildren, but actively engaging in protecting it with them. That's what we at Natural Habitat Adventures seek to foster on our family adventures to nature destinations around the world. Conservation is at the heart of what we do, and we are eager to inspire a love of the planet's wild places in the future caretakers of our earth.
---
1. Family Costa Rica Adventure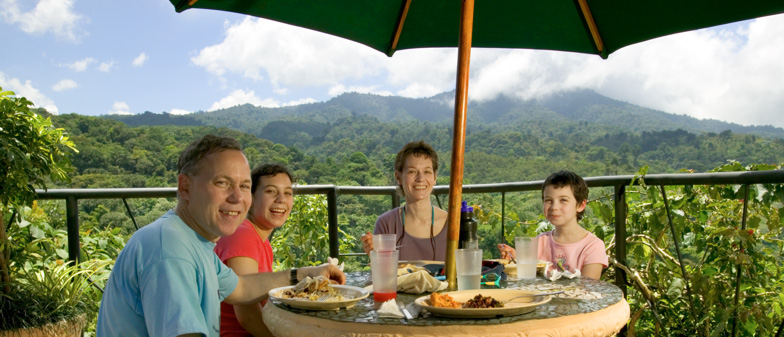 Our Family Costa Rica Adventure is a rain forest discovery for all ages! Choose from exciting activities like zip lining, horseback riding and float trips as you explore Costa Rica's tropical wild side. We stay away from big beach resorts and commercial hotels, taking you instead to secluded ecolodges with access to private wildlife sanctuaries. From blue morpho butterflies and scarlet macaws to red-eyed tree frogs and three-toed sloths, Costa Rica's colorful creatures fill its lush jungles, mountains and wild beaches.
This tiny Central American nation has been a world leader in conservation travel for decades, and its biodiversity will astound you. More than a quarter of Costa Rica is now protected in 161 national parks and wildlife refuges. Many of the country's protected areas hold that status due in part to World Wildlife Fund, which selected Natural Habitat Adventures as its official travel partner. Scientists from WWF provide our naturalist Expedition Leaders with training, equipping them to offer unique insights into Costa Rica's impressive conservation story. If your family is looking for secluded encounters with wildlife in a country of stunning natural beauty and friendly people, Costa Rica is the perfect destination!
2. Family Galapagos Adventure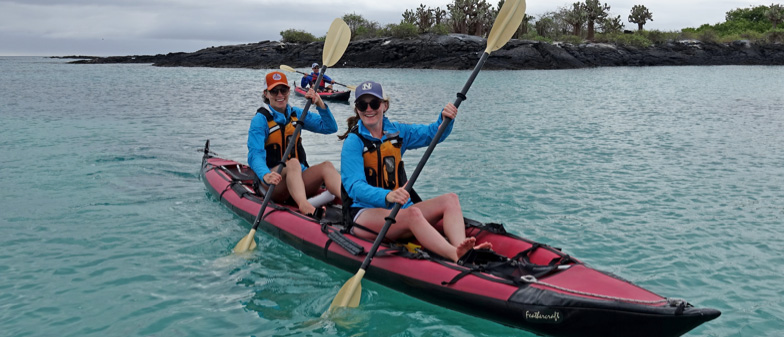 Our Family Galapagos Adventure is designed especially for multiple generations. Our small-group expeditions with seasoned guides provide idyllic adventures filled with daily surprises. Discoveries abound, from nose-to-beak encounters with blue-footed boobies to snorkeling with playful sea lions and torpedoing penguins. And those marine iguanas? They're as close as you'll ever come to meeting mythical dragons. When you visit the Galapagos, a World Heritage Site and National Park at the forefront of conservation, you sail into enchantment unlike any place else on earth. In this wildlife wonderland, you'll create memories that will forge bonds for a lifetime.
3. Family Botswana Safari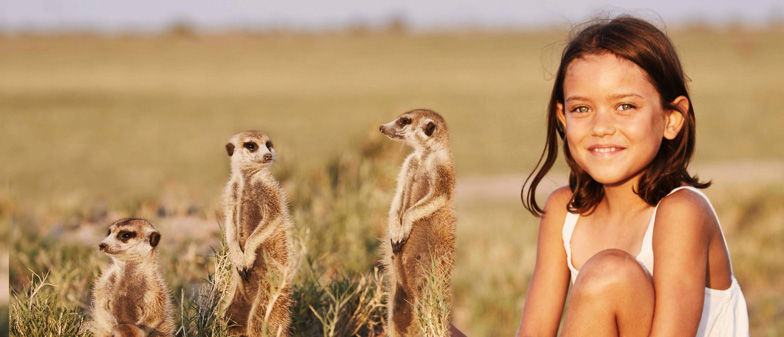 When it comes to making family memories, you won't find a richer means than an African safari—and it's tough to top Botswana! Botswana is safe, welcoming and filled with wildlife encounters beyond your wildest dreams! Whether you're 8 or 78, our Family Botswana Safari is chock-full of adventures to thrill every generation. Our flagship family safari is perfectly tailored for kids, with warm and engaging guides and a multitude of exhilarating activities. We take you to remote private reserves where herds are huge and predators proliferate. Your days will be packed with 4x4 game drives, guided bush walks, a boat cruise and a poled canoe excursion through the Okavango marsh. Each evening, kick back around the campfire to share wide-eyed tales from the day's adventures.
Botswana is a model worldwide for sustainability and conservation travel. By specifically targeting conservation-focused, low-volume tourism they have been tremendously successful in maximizing benefits to wildlife and communities. Our local partners in Botswana have been leading the safari industry for over 30 years and have re-defined what it means to be a sustainable safari operation. Children are sure to take this message home, one of caring for the amazing creatures of this planet. Share memories for a lifetime on a guided family safari!
CRC 3283514 10/20