TRAVEL
5 National Parks for Your Summer Checklist
---
For many of us, this summer's vacation agenda is likely to remain focused on traveling domestically.
Even as travel restrictions start to lift in popular destinations around the world, the pandemic's travel effects still linger. The trend of exploring your own country with road trips and RV adventures might be here to stay. Fortunately, traveling near home can be just as thrilling as going abroad.
U.S. residents can explore dozens of national parks with unique and stunning scenery that can make a domestic getaway feel like a foreign adventure.
Here are five national parks worth adding to your must-visit list.
---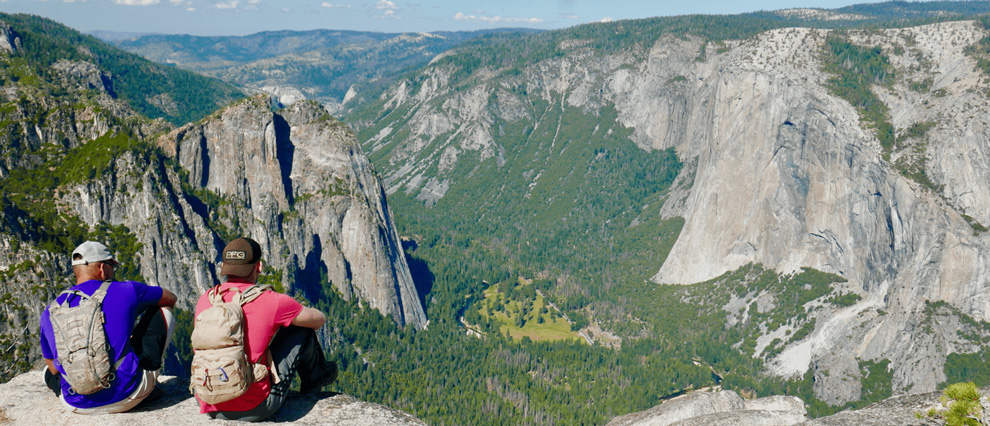 Yosemite National Park
Yosemite National Park in California is known for its majestic waterfalls, photogenic cliffs and unusual rock formations along a slew of trails in the valley.
With 1,200 square miles, Yosemite has a wealth of other scenic gems to explore like Mariposa Grove and its giant sequoias or Tuolumne Meadows with its stretches of wildflowers. Your choices for outdoor activities include camping, rock-climbing, fishing and stargazing, to name just a few.
This year, you'll need a reservation to enter the park. Yosemite's shuttle system was still closed as of Spring 2021, so you might want to get a rental car if you do not have your own. Morgan Stanley Reserved Living & Giving members get exclusive discounts – up to 25% – on several major rental car companies.
Yellowstone National Park
Yellowstone National Park in Wyoming is famous for Old Faithful, a regularly erupting geyser. It has many other sights you won't want to miss, including other hot geysers and springs, scenic drives, waterfalls, and historic areas.
With an abundance of lakes, rivers, and mountains creating natural habitats, Yellowstone is considered one of the best places in the U.S. to see wildlife. You might catch a glimpse of mammals like bison, elk, coyotes, bighorn sheep, or mountain goats.
To add a little luxury to your getaway, consider adding a stay at a resort to your itinerary before or after your national park visit. For example, The Resort at Paws Up, a luxury ranch resort in Montana, is about a four-hour drive from Yellowstone. Morgan Stanley Living & Giving members get a $300 credit toward activities, excursions or spa services for each night booked.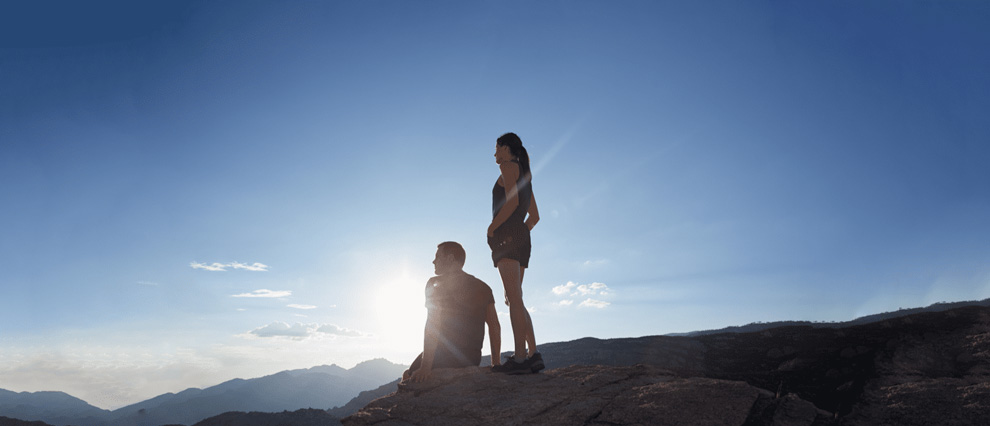 Grand Canyon National Park
In northern Arizona, Grand Canyon National Park impresses visitors with a stunning view of one of America's national landmarks – the Grand Canyon. You can take in the spectacular layers of red rock from one of the many hiking trails or overlooks.
Learn about the region's history and geology at the visitor centers and museums, or perhaps join a guided tour. For outdoor enthusiasts and avid hikers, the ultimate trek is the rim-to-rim hike with camping at the bottom of the canyon by the Colorado River.
However, you don't need to camp to enjoy the Grand Canyon. For hotel stays, you have several choices within an easy driving distance. Morgan Stanley Reserved Living & Giving members have access to Hotel Engine, a private booking service with luxury hotel discounts of up to 60%.
Acadia National Park
An East Coast natural treasure, Acadia National Park along the coast of Maine boasts an array of stunning landscapes. This park is renowned for its towering cliff sides and mountains, including the tallest mountain on the U.S. Atlantic coast – Cadillac Mountain.
Hiking trails offer many memorable views of the ocean. In Acadia, you'll also find scenic lakes, streams, meadows and cobblestone beaches as well as an abundance of wildlife. For summer recreation, you can try biking, horseback riding, kayaking, rock-climbing, and much more.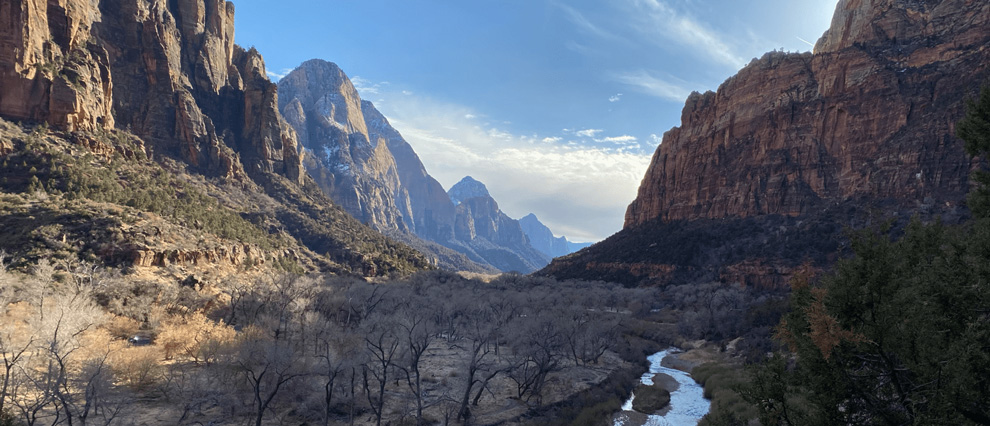 Zion National Park
Visitors to Zion National Park in southwest Utah are unlikely to forget the spectacular slot canyons with their soaring rock faces of red rock sandstone and epic waterfalls. This park's hikes are full of panoramic vistas.
For an active family vacation, join an adventure tour group like Backroads, which has several itineraries that include Zion National Park, as well as many other national park tours. Morgan Stanley Living & Giving members get 5% off all Backroads trips.

No matter what the future of travel brings, the national parks in the U.S. can offer experiences as unique as any other destination around the world.
CRC 3634328 06/21