PERSONAL FINANCE
Women, Wealth and Investing:
A Story of Evolution
Written By
Elizabeth Dennis
Head of Private Wealth Management
---
Women control a third of total U.S. household financial assets yet have often been overlooked by the financial industry. What does it really mean to empower women investors?
---
In my more than 20 years at Morgan Stanley, I've had a front-row seat for the evolution of women as increasingly effective and influential investors. Today women are managing more wealth than ever before, investing confidently across complex asset classes, and influencing major policy decisions and financial markets as shareholders and corporate board members.
The progress is stunning when we consider how much female investors and leaders have had to overcome. Wealth management and finance have historically been male-dominated professions. And just a few decades ago, women investors were regularly overlooked by financial advisors and researchers or viewed as a monolithic group. In fact, many financial professionals viewed women investors as less financially confident, less sophisticated and more risk averse.
As a result, many women became underinvested or underplanned, with negative financial consequences that compounded over time.
Women investors are not a niche demographic; they're already a major force in wealth management.
Recognizing these facts and historical stereotypes puts us in a position to better educate and empower female investors, especially those who have been underserved by the wealth management industry. Acknowledging women's unique attitudes toward money and incorporating that into our approach is an important part of my vision and how we as a firm can help women achieve better outcomes for their portfolios, their families, their businesses and, of course, themselves.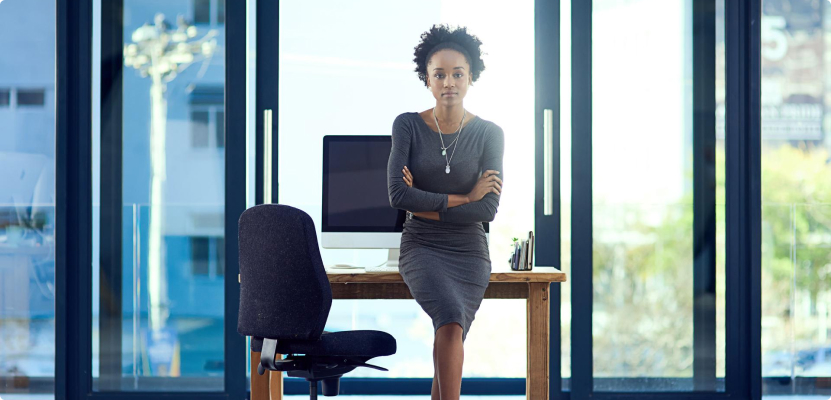 The Future of Wealth Is Here
Women investors are not a niche demographic; they're already a major force in wealth management. Women control a third of total U.S. household financial assets—more than $10 trillion. By 2030, women in the U.S. are projected to control much of the $30 trillion in financial assets that baby boomers will possess.1 Women are also the largest beneficiaries of the current transfer of wealth, living an average of five years longer than men.
With wealth comes influence, as women today control more investible capital, voting shares of stock and corporate board seats than ever before. In 2021, the percentage of director roles held by women on the boards of S&P 500 companies reached an all-time high of 30%.2 That means the unique perspectives of our mothers, wives, daughters, colleagues and business partners are increasingly moving the markets and changing the ways we talk about money.
Transforming the Boardroom, and Beyond
Many of our female clients have built or led companies. They're bringing those leadership skills to bear on their investments, whether as shareholders or board members. In those seats, they are actively applying lessons from their own careers to catalyze the changes they want to see in companies and industries. Critically, they're helping the companies they invest in make more rapid progress toward meeting the needs of women, as well as those companies' increasingly diverse employees and customers.
In recent decades, a growing wave of shareholders, funds and organizations that believe in Impact Investing has changed the way many companies do business. And they have driven changes to how the broader investing community looks at the practices of the companies that they invest in.
For clients who seek to make a difference not only at the corporate level but also with their wealth, we can use Morgan Stanley's Investing with Impact Platform and thematic toolkits to align their values with their money while striving for competitive performance.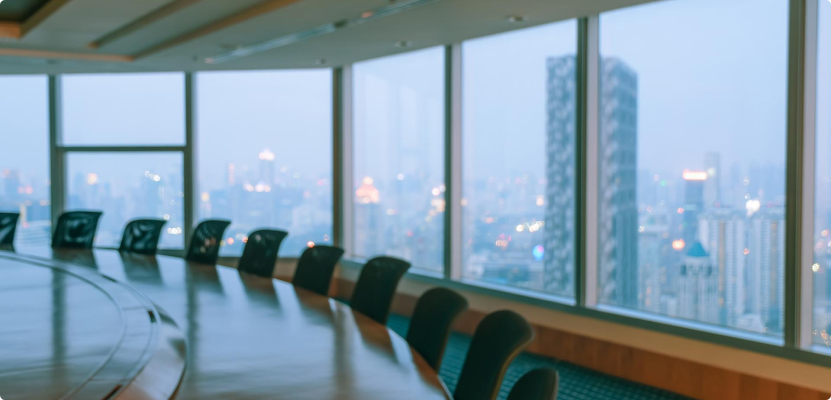 Lingering Risks: Underinvestment
Despite progress at the corporate and board levels, challenges like underinvestment remain for female investors.
There are many reasons why financially savvy women may still not be investing at the level they're capable of. Female investors often want more information before moving into a new asset class, and simply don't have the time to do the necessary research between business and caregiving obligations.
No matter the reason, the risk of underinvestment often seems small to ultra high net worth investors. But as they start to look at strategies for preserving wealth for multiple generations, many see the staggering amount of growth they could miss because of underinvestment.
While most ultra high net worth women may have experience trading securities and managing their family's assets, they may not have the recommended exposure to important alternative asset classes, such as private placements and hedge funds. More than just a source of diversification, these alternative investments can help women take advantage of some of the broader trends in the economy.
Despite progress at the corporate and board level, challenges like underinvestment remain for female investors.
Take private equity, for example. Today, the average company stays private for 11 years compared to just five years a decade ago.3 By investing in private equities, female investors can tap directly into companies at an earlier stage and share in more of their growth. Depending on the company, investors might have the opportunity to contribute to the direction of that company's growth, a major plus for female investors who seek to have an impact with their funds.
As we help build the confidence of our female clients, we are also able to elevate the complexity of the financial dialogue. Our goal is to help ensure our clients not only understand the importance of long-term, alternative products in their portfolio but also can share in the value created by them.
Planning Together
Female leaders and "CEOs of the family," as they're called, often tell us there isn't enough time to think long term about their estate planning strategy. Again, this lack of time and focus can be a sizable impediment to total financial empowerment that extends beyond wealth and into complete confidence for all a family's major decisions.
Building a goals-based plan with the help of a private wealth adviser is an integral step to making sure work, life and family are watched over and in unison. Even when your business or family requires your full attention, your Private Wealth Advisor can track the stability of your plan and your progress toward your goals. Trusting them for education, wealth planning strategies and investment implementation has allowed our clients to focus on their passions: their businesses, families, and philanthropic missions.
The Evolving Face of Wealth
If the last 20 years are any indicator, the future of wealth, and to some extent the future of financial markets, will be written by women.
The next generation of women is inheriting very different attitudes and tools for investing and influencing companies. They're demonstrating that women can simultaneously be caregivers, CEOs of the family and financial decision-makers. As Private Wealth Advisors, the firm needs to look at their individual needs and empower them in every role they serve.
I'm excited to see what the next 20 years will bring in the evolution of sophisticated, forward-looking female investors–and for the evolution in values they're bringing to wealth preservation and creation.
This article appears in Insights & Outcomes, a magazine from Morgan Stanley Private Wealth Management providing industry insights, analysis and thinking from our Firm's leading specialists.
Sources
1 "Women as the Next Wave of Growth in U.S. Wealth Management," by McKinsey & Co., July 29, 2020 https://www.mckinsey.com/industries/financial-services/our-insights/women-as-the-next-wave-of-growth-in-us-wealth-management
2 The 2021 SpencerStuart Board index, SpencerStuart https://www.spencerstuart.com/research-and-insight/us-board-index
3 "Patience Pays Off for U.S. Startups That Stayed Private," by Financial Times, December 2021 https://www.bizjournals.com/sanjose/news/2020/12/21/us-startups-stay-private.html#:~:text=US%20companies%20in%20this%20year's,become%20commonplace%20in%20Silicon%20Valley.
Disclosures
This material has been prepared for informational purposes only. It does not provide individually tailored investment advice. It has been prepared without regard to the individual financial circumstances and objectives of persons who receive it. Morgan Stanley Smith Barney LLC ("Morgan Stanley") recommends that investors independently evaluate particular investments and strategies and encourages investors to seek the advice of a Morgan Stanley Financial Advisor. The appropriateness of a particular investment or strategy will depend on an investor's individual circumstances and objectives.
This material contains forward-looking statements and there can be no guarantee that they will come to pass. Information contained herein is based on data from multiple sources and Morgan Stanley makes no representation as to the accuracy or completeness of data from sources outside of Morgan Stanley. References to third parties contained herein should not be considered a solicitation on behalf of or an endorsement of those entities by Morgan Stanley. Neither the information provided nor any opinion expressed constitutes a solicitation by Morgan Stanley with respect to the purchase or sale of any security, investment, strategy or product that may be mentioned.
The views, opinions or advice contained within the interviews are solely those of the interviewee, who is not a Morgan Stanley employee, and do not necessarily reflect those of Morgan Stanley Smith Barney LLC, or its affiliates. The strategies and/or investments referenced may not be appropriate for all investors as the appropriateness of a particular investment or strategy will depend on an investor's individual circumstances and objectives.
The returns on a portfolio consisting primarily of Environmental, Social and Governance ("ESG")-aware investments may be lower or higher than a portfolio that is more diversified or where decisions are based solely on investment considerations. Because ESG criteria exclude some investments, investors may not be able to take advantage of the same opportunities or market trends as investors that do not use such criteria.
Diversification does not guarantee a profit or protect against loss in a declining financial market.
Past performance is not a guarantee or indicative of future performance.
Any securities mentioned are provided for informational purposes only and should not be deemed as a recommendation to buy or sell. Securities discussed in this report may not be suitable for all investors. It should not be assumed that the securities transactions or holdings discussed were or will be profitable. Morgan Stanley recommends that investors independently evaluate particular investments and strategies and encourages investors to seek the advice of a Financial Advisor. The appropriateness of a particular investment or strategy will depend on an investor's individual circumstances and objectives.
Investing in the market entails the risk of market volatility. The value of all types of investments, including mutual funds, may increase or decrease over varying time periods.
Because of their narrow focus, sector investments tend to be more volatile than investments that diversify across many sectors and companies. Investment returns will fluctuate so that an investor's shares when redeemed may be worth more or less than original cost. Investors should carefully consider the investment objectives and risks as well as charges and expenses of a mutual fund before investing. To obtain a prospectus, contact your Financial Advisor or visit the fund company's website. The prospectus contains this and other information about the mutual fund. Read the prospectus carefully before investing.
Morgan Stanley Reserved Living & Giving is a tiered complimentary loyalty program that rewards Morgan Stanley's most valued clients. Morgan Stanley Smith Barney LLC reserves the right to change or terminate the Reserved or Signature Access program or partner offers at any time and without notice. Reserved and Signature Access program participant qualifications are reviewed periodically to confirm that they continue to qualify for this program. Not all offers are available to nonresident clients.
Signature Access, the highest tier of the Reserved Living & Giving program, is part of Morgan Stanley Lifestyle Advisory. This tier features products and services that are provided by third-party service providers, not Morgan Stanley Smith Barney LLC ("Morgan Stanley"). Morgan Stanley may not receive a referral fee or have any control concerning the delivery of such products or services. Please perform a thorough due diligence and make your own independent decision.
Insurance products are offered in conjunction with Morgan Stanley Smith Barney LLC's licensed insurance agency affiliates.
Not all products and services discussed are available at Morgan Stanley.
This material is not a recommendation to purchase or sell artwork nor is it to be used to value any artwork. Investors must independently evaluate particular artwork, artwork investments and strategies, and should seek the advice of an appropriate third-party advisor for assistance in that regard as Morgan Stanley Smith Barney LLC, its affiliates and Morgan Stanley Financial Advisors and Private Wealth Advisors do not provide advice on artwork nor provide tax or legal advice.
Tax laws are complex and subject to change. Morgan Stanley, its affiliates, and Morgan Stanley Financial Advisors, Private Wealth Advisors, and International Client Advisors do not provide tax or legal advice. Individuals are urged to consult their personal tax or legal advisors to understand the tax and legal consequences of any actions, including any implementation of any strategies or investments described herein. Clients should also consult their tax advisor for matters involving taxation and tax planning and their attorney for matters involving trust and estate planning, charitable giving, philanthropic planning and other legal matters.
This material may provide the addresses of, or contain hyperlinks to, websites. Except to the extent to which the material refers to website material of Morgan Stanley, the firm has not reviewed the linked site. Equally, except to the extent to which the material refers to website material of Morgan Stanley, the firm takes no responsibility for, and makes no representations or warranties whatsoever as to, the data and information contained therein. Nor do we guarantee their accuracy and completeness. Such address or hyperlink (including addresses or hyperlinks to website material of Morgan Stanley) is provided solely for your convenience and information and the content of the linked site does not in any way form part of this document. Accessing such website or following such link through the material or the website of the firm shall be at your own risk and we shall have no liability arising out of, or in connection with, any such referenced website. By providing the third-party publication(s) and/or links to a third-party websites(s), we are not implying that Morgan Stanley has an affiliation, sponsorship, endorsement, etc. with the third party or that any monitoring is being done by Morgan Stanley or its affiliates of any information contained within the publication(s) or website(s). The opinions expressed by the author(s) are solely their own and do not necessarily reflect those of Morgan Stanley.
© 2022 Morgan Stanley Smith Barney LLC. Member SIPC.
CRC 4753496 06/22