FAMILY
To Prenup, or Not to Prenup?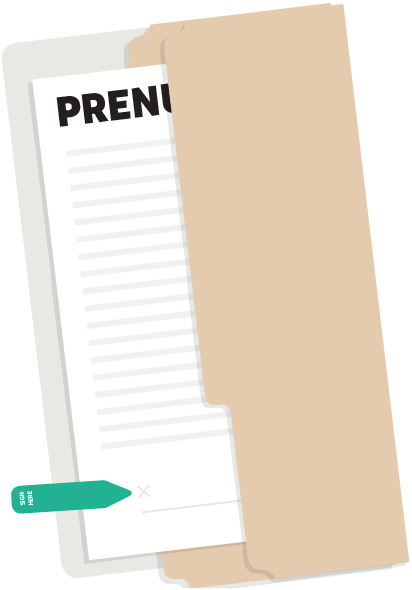 The answer to this question is complicated, and it can vary based on the family or couple involved. Before making such an impactful decision, however, it's important to be armed with all facts. We talked to Glenn Kurlander, Head, Family Governance, Wealth Education at Morgan Stanley Wealth Management and family wealth expert, to help inform you on this delicate matter.
The Basics
A prenup or "prenuptial agreement" is a legal agreement between two parties that outlines exactly which assets belong to whom and what happens to these and any assets that might be accumulated during the marriage and how such marital assets are to be divided in the event that the marriage ends, by virtue of divorce and/or death. In some cases, a prenup can be used to protect your current and future (financial) interests.
Prenups have a mixed reputation and reception. There's a stigma that prenups may suggest a lack of commitment or confidence in the longevity of a relationship. Given the sensitive nature of this document, it is important to have a discussion with your (adult) child if this is something you would like them to consider.
Start Talking Sooner Rather Than Later
As a parent, you are focused on protecting your children's interests. This can become increasingly challenging as your children become adults and start making their own choices. When it comes to a topic like prenups, it is in everybody's best interests to start the conversation well in advance of any nuptials. Take the time to educate your (adult) child on the pros and cons of a prenup - even before an intended is in the picture.
This approach not only establishes a prenup as a natural part of the family values and ethos around money, but it also reduces the chance that the agreement is viewed as a reflection on the individual your son or daughter chooses as a partner. It is important to impart to your children that protecting the family's wealth is a shared responsibility.
A prenup requires parties to enter into a very difficult conversation at a very sensitive time in their relationship. You risk imposing a commercial caste on a relationship that should be sacred. Other alternatives, such as trusts, may achieve the same goal with less friction.
Glenn Kurlander,
Morgan Stanley Wealth Management
Head, Family Governance, Wealth Education
Gather All The Facts
Before determining whether a prenup is the right vehicle to protect your child's assets, it's critical to educate yourself and your (adult) child on the fine print and potential repercussions of this document.
In order for a prenup to be enforceable under state law, there are typically several general rules or principles to abide by, including:
1.A prenup requires there to be complete disclosure of both parties' assets. Depending on your unique situation, this may be reason for concern.
2.In many states, a prenup must be considered "not unfair and not unconscionable," both at the time of execution as well as at the time of enforcement. This judgment is made by a state court, which may not provide you with the certainty you're looking for.
3.In order for a prenup to be effective, your children will need to be careful about keeping their assets segregated. Keeping property (including gifts from parents) separate can be difficult in a marriage, which naturally lends itself to comingling.
Consider The Alternatives
In some cases, you may conclude other types of structures are better suited to protect your family.
The most protective structure is a trust, because if properly structured the property may be free from creditor's claims (including a spouse). In this scenario, the parents would establish a trust for the benefit of their child and the trustee would dispose of the trust property as dictated in the agreement. This will not only protect your children from others, but can also be a useful tool to protect them from themselves. Keep in mind, however, that under the laws of many states, a trust created with your own assets for your own benefit (known as a self-settled trust) can be accessed by creditors and is therefore less effective if the primary purpose is protection. In this situation, a prenup may be the preferred alternative.
The trusts I have created for my children will last for the duration of their lives. I trust my children, but I don't trust the rest of the world. I can't know the challenges my children will face – and even if I trust them, I don't know the people who will be part of their lives in the future. Since I don't know those people, I can't trust them.
Glenn Kurlander,
Morgan Stanley Wealth Management
Head, Family Governance, Wealth Education
If you, or your child and their partner decide to skip the marriage license altogether, consider having a domestic partner agreement or a cohabitation agreement drafted instead. This document is similar to a prenup and includes provisions about how expenses will be shared as well as how common assets will be split in the event the relationship should end.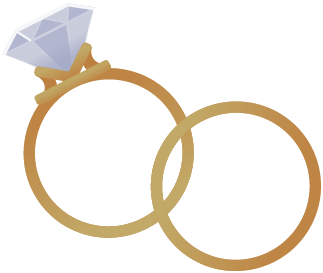 Winning Plays for Prenups
There remain several reasons to believe that a prenup can have a positive impact on a happily ever after. One of the most important benefits is that it forces a couple to discuss their finances and address how they will handle certain stressful scenarios together in the future. This helps ensure that both sides are entering the marriage with eyes wide open.
If you do decide that a prenup is the right path for your family, consider sharing the following "Winning Plays" with the couple:
Hire separate attorneys.

This not only avoids any potential conflict of interest between your child and their fiancée, but it also increases the chances that the prenup will be enforceable in court.

Be specific,

Define terms such as marital property vs. separate property to avoid any uncertainty or confusion in the future.

Be fair.

As a general rule in most states, for a prenup to be enforceable in court, it cannot be too one-sided.

Start the process early.

Do not wait until the week before the wedding to finalize your prenup. By that time you will have more than enough to worry about with seating charts and needy relatives. You also want to avoid creating a situation that might suggest duress or an inadequate opportunity for consideration and understanding.

Avoid any mention of child support or custody.

Prenups are solely focused on establishing provisions related to you and your partner.

Pick an appropriate venue to have the discussion.

In case you were wondering, prenups do not make for appropriate pillow talk.

Research state-specific regulations.

Some states, such as California, require that a prenup be signed at least seven days after it has been presented.

Reflect important terms in your estate plan.

A prenup is just one of the many legal documents that you and your partner will be drafting together. Avoid potential issues by making sure these agreements don't contradict one another.
Disclosure:
Morgan Stanley Smith Barney LLC ("Morgan Stanley"), its affiliates and Morgan Stanley Financial Advisors and Private Wealth Advisors do not provide tax or legal advice. Clients should consult their tax advisor for matters involving taxation and tax planning and their attorney for matters involving trust and estate planning, charitable giving, philanthropic planning and other legal matters.
CRC 2645462 08/19