LIFESTYLE
Tips for Navigating the New Year
---
The end of the year can be a time of great joy and celebration, but it can also be a source of anxiety and stress that comes with numerous gatherings, travel, busy schedules and other demands.
---
As you shift from the hustle and bustle of the holiday season and wind down into the new year, healthy habits can help you stay resilient. Below are five ways to maintain a sense of calm and conquer stress as you transition into 2022.
1. Connect With People Who Bring You Joy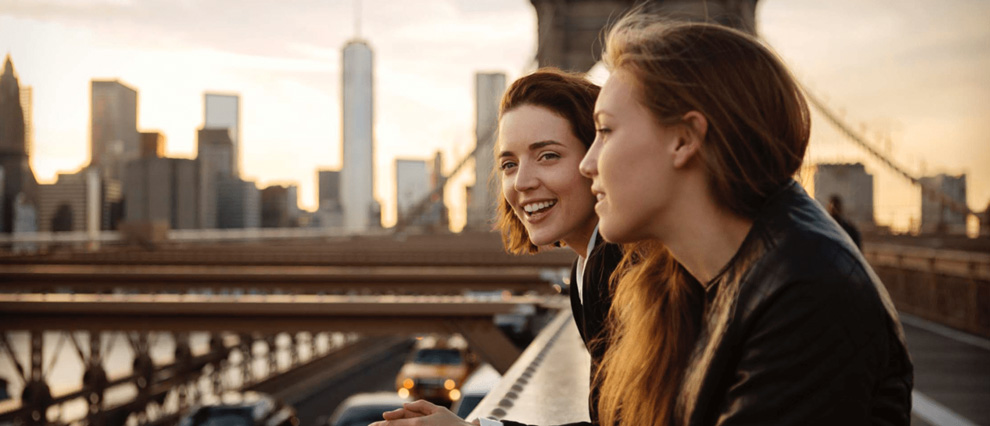 In-person connection can reduce stress and boost your sense of well-being. Socializing improves your quality of life, your cognition, and reduces the risk of health threats like dementia, heart disease, and stroke.1,2 Staying connected with others – whether meeting for dinner, a quick coffee, or even a catch-up over Zoom – can be a form of self-care and help bring joy.
Hosting a wine night is a great way to get friends together. Morgan Stanley Reserved Living & Giving members receive 20% off on all bottles or cases of wine from YourWineStore, plus $10 flat ground shipping. From their vineyards to your doorstep, they make it easy for you to explore crafted wines.
2. Stick to an Exercise Schedule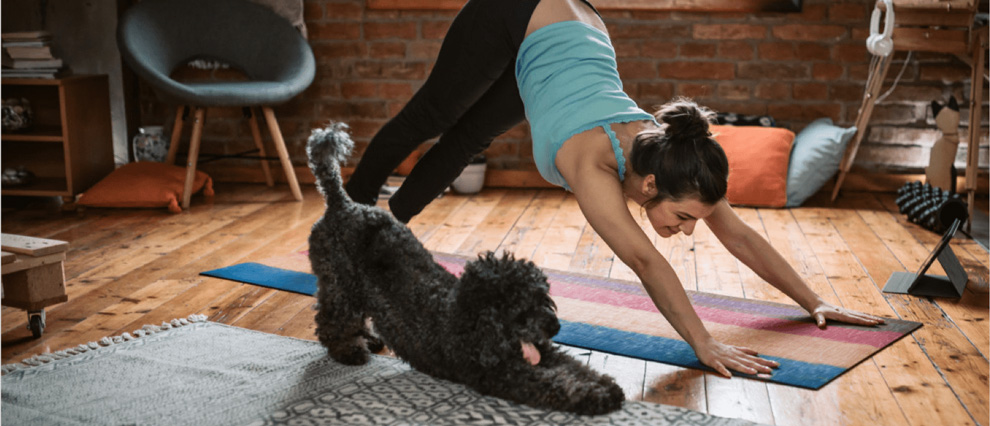 Ample evidence shows exercise can help you feel and function better. Even small amounts may boost your overall health and reduce the risk of many diseases.3
Whether at-home or in-person at the gym, sticking to a regular workout routine will help keep your year-end stress at bay. FitOn offers a wide array of classes, from yoga and kickboxing to strength and barre, that can be taken anytime, anywhere. Morgan Stanley Reserved Living & Giving members get 6 months of FitOn PRO free when they download the app.
3. Establish a Meditation Routine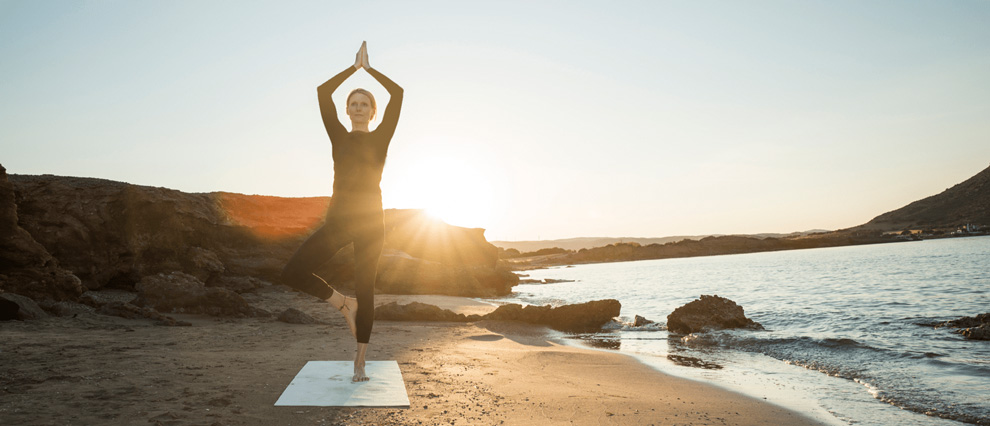 Meditating regularly may help you stay calm and balanced as you adjust to this new season.4 Prioritizing this practice, which focuses on breathing and mindfulness, can be the key to managing your growing to-do list. Meditation comes in many forms, but most require four primary elements: a quiet location, a comfortable posture, focused attention and an open attitude.
You can work mindfulness into your day with the help of a meditation app. Morgan Stanley Reserved Living & Giving members get $40 off a one-year subscription to Calm, which includes a 10-minute meditation called "The Daily Calm."
4. Get Enough Sleep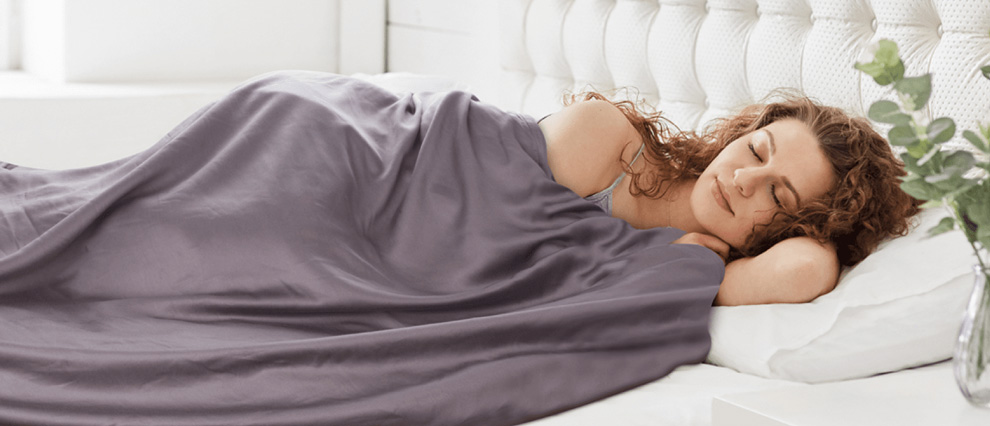 Stress may cause insomnia and the resulting sleep deprivation can contribute to the cycle of stress. Lack of sleep may lead to a range of issues like fatigue, depression and unfocused concentration.5
To promote a more restful night, try avoiding caffeine and large meals before bedtime. Create a sleeping space that is comfortable, dark and free of distractions like electronics such as televisions and smartphones.
Try a weighted blanket to help with insomnia and anxiety. The cortisol-reducing effect of a weighted blanket can dramatically reduce these symptoms and help with relaxation. Reserved Living & Giving members receive 40% off all Hush weighted blanket and sleep products.
5. Turn to Professionals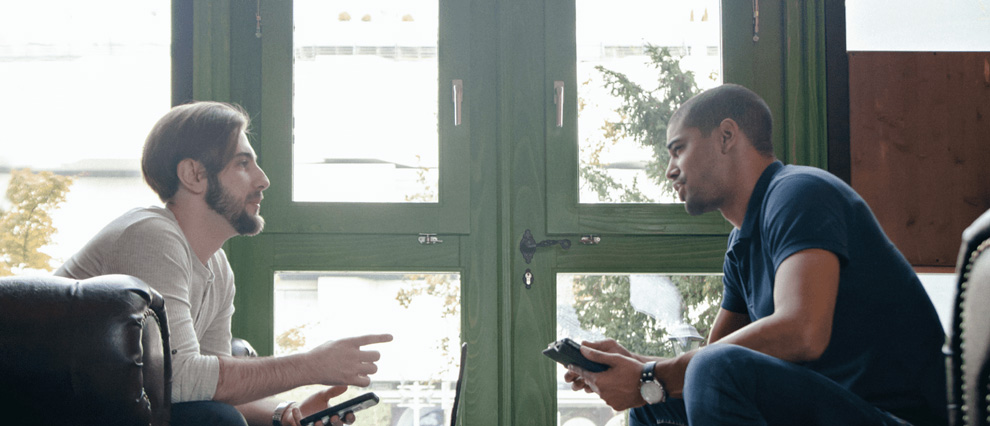 If you've had feelings of fear, worry, and anxiety in the past couple of years, you are not alone.6 These feelings may worsen with the added stress of the recent holiday season. If you continue to struggle with mental health issues, talk to a professional therapist or psychiatrist for support.
Looking for a more intensive health tune-up? The Mayo Clinic Healthy Living Program provides a comprehensive program with personalized sessions from lifestyle and wellness coaches. Morgan Stanley Reserved Living & Giving members get a 20% discount on their wellness and nutrition programs.
The Bottom Line
We are bound to face some stress and anxiety as we transition into the new year. Take the time to establish and prioritize healthy habits to set yourself up for success!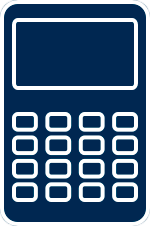 Is being more financially responsible part of your New Year's resolution? Use our interactive savings calculator to see how much you can save on shopping with Reserved Living & Giving.
Sources:
1Centers for Disease Control and Prevention. "Loneliness and Social Isolation Linked to Serious Health Conditions." https://www.cdc.gov/aging/publications/features/lonely-older-adults.html
2National Academies of Science, Engineering, and Medicine (NASEM). "Social Isolation and Loneliness in Older Adults: Opportunities for the Health Care System, 2020." Pg. 24 - 25. https://www.nap.edu/download/25663
3Centers for Disease Control and Prevention. "Physical Activity Basics." https://www.cdc.gov/physicalactivity/basics/index.htm
4U.S. Department of Health and Human Services; National Center for Complementary and Integrative Health. "Meditation: In Depth." https://www.nccih.nih.gov/health/meditation-in-depth
5Centers for Disease Control and Prevention. "Sleep and Health." https://www.cdc.gov/healthyschools/sleep
6Centers for Disease Control and Prevention. "Coping with Stress." https://www.cdc.gov/coronavirus/2019-ncov/daily-life-coping/managing-stress-anxiety.html
This material has been prepared for informational purposes only. It is not meant to treat and or diagnose any medical situation. Please contact your medical professional with questions and concerns.
Information contained herein is based on data from multiple sources considered to be reliable and Morgan Stanley Smith Barney LLC ("Morgan Stanley") makes no representation as to the accuracy or completeness of data from sources outside of Morgan Stanley.
Morgan Stanley Smith Barney LLC is not implying an affiliation, sponsorship, endorsement with/of the third party or that any monitoring is being done by Morgan Stanley Smith Barney LLC ("Morgan Stanley") of any information contained within the website. Morgan Stanley is not responsible for the information contained on the third party website or the use of or inability to use such site. Nor do we guarantee their accuracy or completeness.
Morgan Stanley Smith Barney LLC reserves the right to change or terminate the Reserved program at any time and without notice. Reserved program participants accounts and activity are reviewed periodically to confirm that they continue to qualify for this program.
CRC 3942438 12/21