FAMILY
Tis the Season: Tips for High School Seniors Applying to College
---
As the temperature drops and the holidays near, another seasonal change is upon us – but for high school seniors across the country, the only season on the brain might be college application season. With Regular Decision applications coming due, the season is in full swing, but there have been some major changes to the college admissions landscape in the last few years. So how can students keep up? Here are a few key trends to keep in mind as seniors prepare their final applications:
---
Standardized Testing: Not the Status Quo
While strong standardized test scores can complement a college application, according to FLEX College Prep, the SAT and ACT continue to be largely optional for most schools. Dan Kwon, VP of Admissions Consulting at FLEX College Prep, notes, "I think it would be a mistake to automatically write off the tests, but the decision to take them requires some planning and strategy." FLEX notes that preparing to do well on the SAT or ACT takes time, which may be a worthwhile investment for many applicants, particularly those who have had inconsistent academic performance or were particularly negatively impacted by the pandemic. The tests can also help bolster an application that is strong overall. "Admissions officers may like to see the SAT or ACT since it is a good data point that can corroborate the rest of the application," Kwon opines. However, students may choose to deprioritize standardized test preparation and allocate their energy towards their schoolwork – a more relevant academic criteria – and impact-oriented experiences.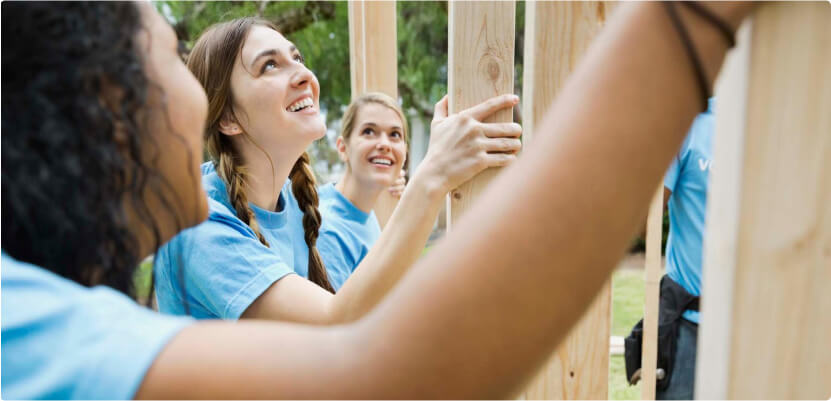 It's Not Only About the A's Anymore
With the emphasis taken off of standardized testing, FLEX sees elite colleges turning their attention more towards an applicant's personal character and non-cognitive skills. According to FLEX, colleges may look for applicants who demonstrate those attributes, such as compassion, curiosity, gratitude, and grit, that can positively impact the people and communities around them. FLEX CEO Danny Byun recommends the report released by the Harvard Graduate School of Education, "Definitions of Key Character/Non-Cognitive Terms and Skills for Use in Admission (2020)" to those wanting a fuller picture of the compelling attributes that he sees colleges looking for in their applicants. While the qualities in this report are not comprehensive or exclusive, "the report offers valuable perspective on college admission trends in a post-pandemic world and represents a substantial swing in the admissions mindset of the past decades," says Byun. "In response, FLEX has launched Impacter Pathway, a program designed to help students develop the skills requisite for success based on the new criteria of college admission."
Grades and active participation in courses remain the basic elements of a strong application, but students have the opportunity to highlight their "softer skills" through their resume, interview, recommendation letters, and response to essay questions, per FLEX. "Questions such as 'Tell us about something that challenged you,' or 'Tell us what you do just for fun,' reflect schools' heightened awareness of these experiences," says Kwon. "Students may think they need to highlight their problem-solving prowess or personal epiphany when colleges are really looking to see their communication skills: Do they reach out to a mentor? Can they create a support group? Are they the type of classmates who are going to build others up while achieving their own success?" FLEX further notes that in addition to academic excellence, admissions representatives want to see students who are going to be thought leaders and contributors to the community.
Think Quality Over Quantity
According to a March 2022 Common Application Report, the number of college applications submitted rose by 21.3% from 2021 to 2022, which can be attributed to test-optional policies, among other factors. This increase may make it more important for applicants to have a well-thought out strategy and to plan early. Students may want to have a good mix of reach schools, target schools, and schools where they are likely to be admitted. It may also be important for students to find colleges that are the right fit for them – while fewer schools are tracking demonstrated interest, campus visitation can be a great way for students to identify whether or not they see themselves at a particular school. "More is not always better," Kwon notes. It is important to focus on schools where students really envision themselves succeeding.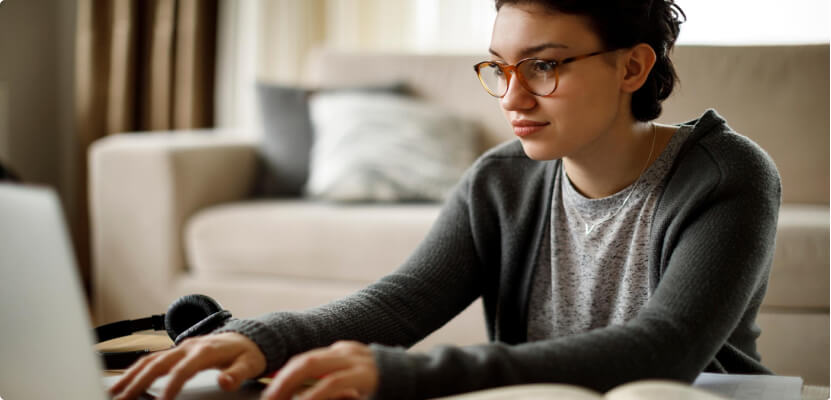 FLEX notes that though crafting a college application may feel like an impossible balancing act, the whole application can come together to highlight the student's value. "All of this nuance comes out in the full breadth of the application," Kwon says. "Prioritize sharing the impact you have had, versus specific details of the grades you earned or awards you may have won." After all, when students finally enter the gates of their chosen college campus, it is their impact on the community that will linger longer than any other aspect of their applications. And remember – the process will be over soon!
Disclosures
The third party is neither an employee nor affiliated with Morgan Stanley Smith Barney LLC. Opinions expressed by the third party are solely his or her own and do not necessarily reflect those of Morgan Stanley Smith Barney LLC. This material has been prepared for informational purposes only. Morgan Stanley is not responsible for the information, data contained in this document.
This event is for informational purposes only and is not an offer to buy or sell or a solicitation of any offer to buy or sell any security or other financial instrument or to participate in any trading strategy. There will be no discussion of, or distribution of specific products or investments at this event. However, Morgan Stanley Smith Barney LLC recommends that investors independently evaluate particular investments, and encourages investors to seek the advice of a Financial Advisor. The appropriateness of a particular investment will depend upon an investor's individual circumstances and objectives. Past performance is not necessarily a guide to future performance.
© 2022 Morgan Stanley Smith Barney LLC. Member SIPC.
CRC 5054756 11/22