TRAVEL
The Great American Road Trip: Everything You Need to Know
---
A vast country, a car-loving culture and a history of exploration make road trips one of the great American traditions. Whether it's for a long weekend, a whole week, or a cross-country adventure, hitting the road is a great way to reconnect with yourself, your family and America's scenic landscapes.
---
Tips to Help You Prepare for Your Journey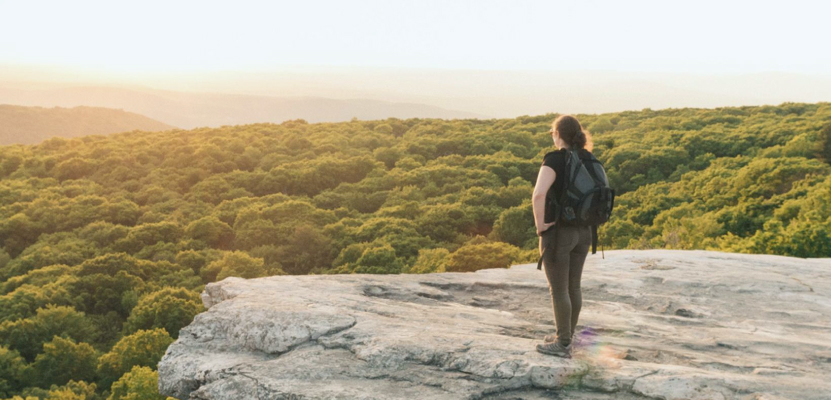 Map Your Route: While the flexibility to be spontaneous and create your own rules are part of what makes road trips exciting, some planning is necessary. Having a rough idea of your route and deciding on landmarks you want to visit can prevent you from getting lost or running out of gas. There are several apps that can help you map your itinerary, such as Roadtrippers and Google Trips. They can help you search for nearby places to stay, things to do and even pre-planned "trip guides". If traveling in an RV, The Dyrt and KOA can help you find and book campgrounds that best suit your needs.
Primp Your Ride: Ensuring your car is in great driving condition and that you have the support you need in case of a breakdown is also a crucial part of planning. Make sure you give your car a good once over before you hit the road and check that your AAA membership is up to date. If your car is not up to the challenge, Morgan Stanley Reserved members get a 25% discount on rental cars, as well as discounts on BMW, Lexus, Mini and Mercedes-Benz cars.
It's Best to Over Prepare: There's an intimacy you share with those you take the trip with that only miles in a car can help form. From the small delights, like preparing the perfect soundtrack, to the bigger inconveniences, like running into extreme weather. Make sure you choose your road "team" carefully! Loading up on the right snacks and provisions can make or break your trip. Candy from Sugarfina will ensure you keep your energy level up for long driving stretches. Don't forget to stock up on wine for a celebratory toast when you arrive at your destination. Morgan Stanley Reserved members receive $50 off orders of $250 from YourWineStore.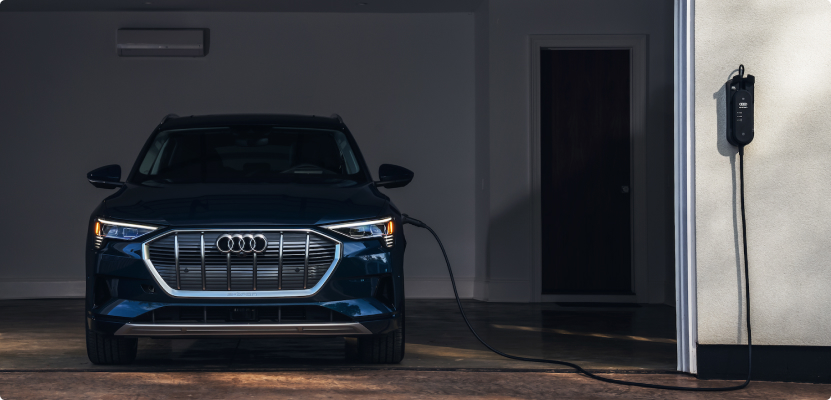 What if You Want to Go Electric?
With electric vehicles surging in popularity, the question of how they fare on long road trips arises. Similar to gas vehicles, the key is to make sure you stop to "fuel" or in this case, recharge, before your vehicle runs out of battery. Apps like PlugShare can help you plan your trip based on charging stations. You can filter by plug type, network and nearby amenities. Since charging issues are not uncommon – think broken charging stations, unreliable EV range estimates, long waiting lines – avoiding very remote areas when using an EV might be the smart move. A good tip is to plan your charging stops around lunch breaks, grocery runs and overnight hotel stays to ensure you have plenty of time to recharge if needed. Audi's e-tron family of cars and Volvo's Recharge electric vehicles are two options for a battery-fueled road trip. Morgan Stanley Reserved members receive an exclusive bonus incentive towards the purchase of a new Volvo and $750 off a new Audi.
When in Doubt, Leave it to the Experts
The goal of a road trip is not just about getting from point A to point B, but about enjoying the journey itself. So why not sit back, relax, and leave it to the experts to create an unforgettable adventure?
With Abercrombie & Kent's Tailor Made National Parks collection, an expert driver-guide will prepare a curated itinerary based on your individual or family preferences. These trips feature America's best road-trip destinations - iconic national parks located in the western part of the country. Morgan Stanley Reserved members receive a 5% savings on their first journey.
Adventure-travel leader, Backroads, also offers journeys for families, couples or solo travelers throughout the United States. While mostly done on bike or foot, trips range from active multi-adventure tours of Alaska to quick weekend getaways through charming Vermont towns. Whatever your preference, the constant is an off-the-beaten-track immersive experience that will connect you to your surroundings in a more authentic way. Morgan Stanley Reserved members receive 5% off all trips.
Create memories in a five-star hotel on wheels with Goss RV luxury coaches. Their travel experts work with you to plan your itinerary, suggest excursions and book RV resorts. Your Goss RV luxury motorcoach can be delivered to your driveway or travel destination so you don't have to worry about picking it up at select locations. They also offer private driver services - a professional driver can pick you up at your door, set up your rental coach at your destination, and then quietly disappear to a hotel until you need him for your next destination. Morgan Stanley Reserved members receive $2,500 off all RV rentals.
When it comes to road trips, the possibilities are endless. There are itineraries and destinations abound, and numerous ways of experiencing the journey. One thing is for certain, you will create memories to last a lifetime.
CRC 5006758 10/22