TRAVEL
The Road Less Traveled: Planning an Expedition Vacation
Looking for more adventure in your life? Consider booking an expedition travel cruise. Jeremy Lindblad of Lindblad Expeditions gives a look at expedition travel and provides tips on how to start planning an expedition vacation with your family.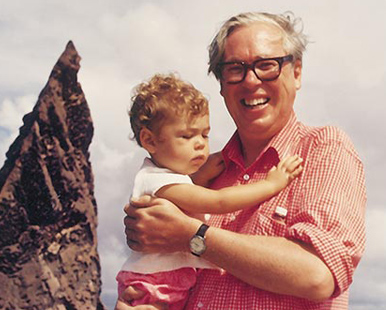 There's an adventurer inside of all of us. That's what Lars-Eric Lindblad, the founder of Lindblad Expeditions, believed when he began the expedition travel company over fifty years ago. He recognized that many of us crave a unique experience when we travel either alone or with family. His vision was to bring to the mainstream the concept of "expedition travel" bringing adventure-seekers on guided tours through some of the most remote and exhilarating parts of the world. Organizing tours all around the globe, Lindblad Expeditions now operates a dozen expedition ships to offer unique adventure cruise experiences to solo and group travelers.
We spoke with Jeremy Lindblad, Lars-Eric's grandson and the Global Business Development Director of Lindblad Expeditions to learn why more people are seeking out expedition travel for their vacations.
What is Expedition Travel?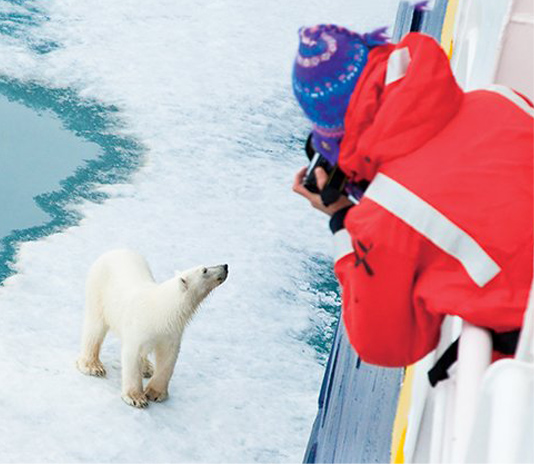 I define expedition travel as a travel experience where a group of people comes together with a common goal to achieve something. It could be to step foot on the Antarctic Continent, witness the mating dance of Waved Albatross in the Galapagos or get an authentic taste for another culture. In an expedition vacation, only 50% of the itinerary is really planned and the remaining 50% is left up to chance.
What Do People Get Out of It?
Lindblad Expeditions, along with our partner National Geographic, works to inspire people to explore and care about the planet. We want our citizen explorers to have unforgettable experiences and build a deeper connection with the incredible natural wonders of our world.
How is Expedition Travel Different Than Group Travel?
In a typical group travel vacation, you're limited in terms of what you can see and do. You're often stuck in a big group and the itineraries are already planned for you. With Lindblad, we want you to choose the activities and experiences that fit your and your family's interests. Our expedition teams are some of the most intelligent and engaging travelers on the planet and are there guiding you with insightful commentary that weave the experience into a cohesive narrative for you. And of course, they are there to ensure that all of it is safe for the whole family.
What Are Some of Your Most Popular Destinations for Families:
For families I always recommend destinations like the Galapagos, Alaska and Baja California, as they are conducive to lots of activity, which the kids always love! In between destinations, families can enjoy all of the great food and activities on our ships, which are designed to be smaller and offer the perfect balance of togetherness and space for families to exercise freedom.
How Should You Choose Your Destination?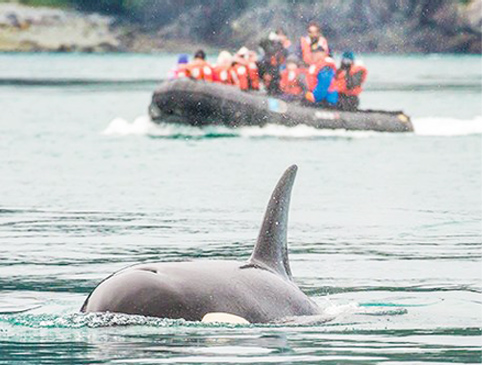 Now that we have a dozen expedition ships travelling the globe, the geographical opportunities are endless. To start, I would begin by defining what it is that I want to achieve. That could mean an intensely cultural immersion in the South Pacific or a blissful week of relaxation (with some learning) off the Dalmatian Coast. I would definitely recommend reading some of the expedition reports on our site for inspiration, or talk to one of our expedition experts to help customize the perfect vacation package for your family.
What Are the Benefits of Using an Expedition Company vs. Planning Yourself?
When venturing to far-off, often rarely visited destinations, it is important to have deep experience in the region. There's only so much information you can glean from travel guides or blogs, our experts travel to these places often several times a year and can help point you towards experiences you might not have ordinarily seen.
To learn more about expedition travel with Lindblad Expeditions, visit www.expeditions.com
FEATURED OFFER
Lindblad Expeditions - National Geographic
Reserved Members and their families can enjoy 10% off all ship-based expeditions
CRC 2052316 03/18