PERSONAL FINANCE
Starting Your First Job: What You Didn't Learn in School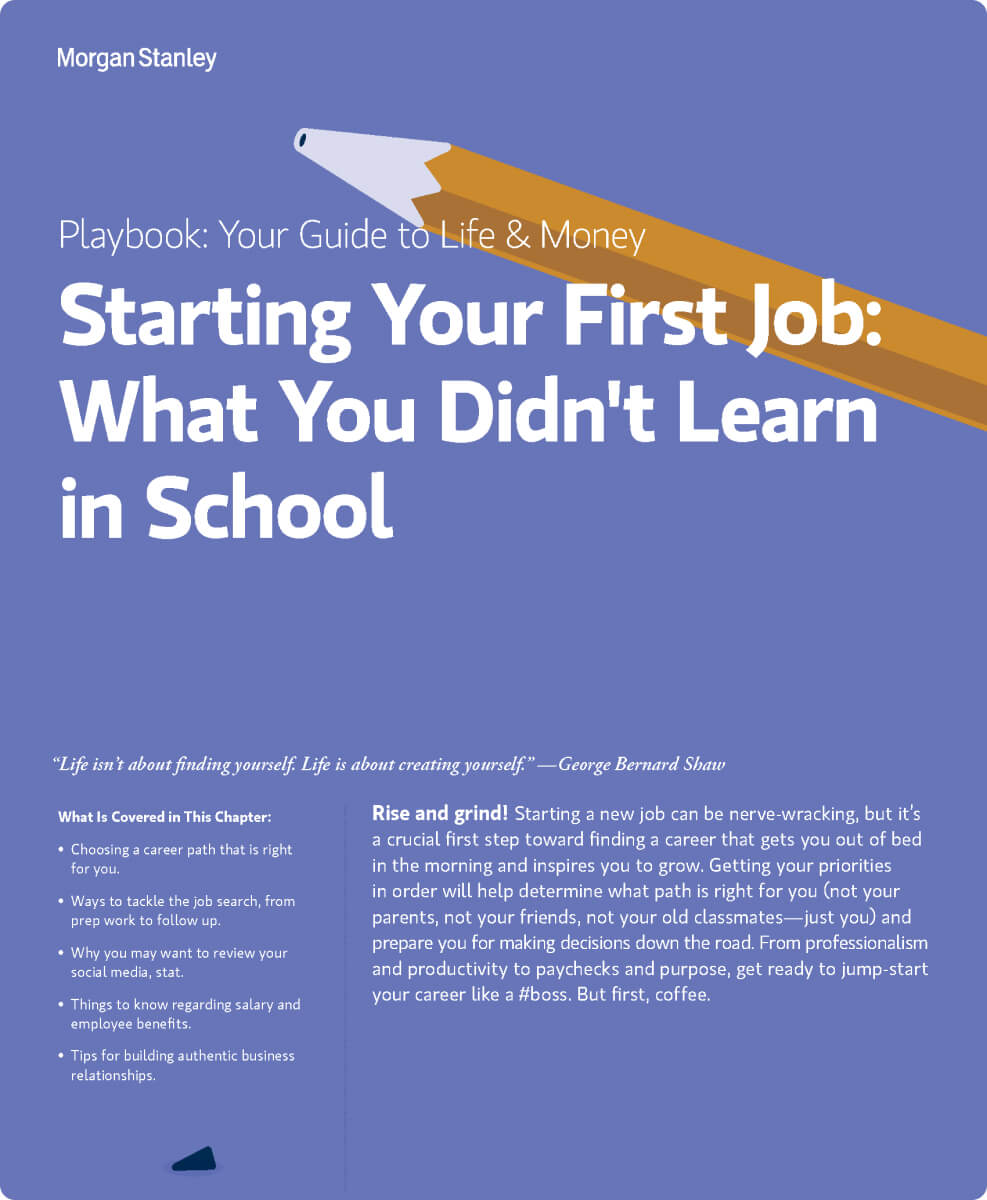 Starting a new job can be nerve-wracking, but it's a crucial first step toward finding a career that gets you out of bed in the morning and inspires you to grow. From professionalism and productivity to paychecks and purpose, get ready to jump-start your career like a boss.
In this chapter, we cover:
Choosing a career path that is right for you.

Ways to tackle the job search, from prep work to follow up.

Why you may want to review your social media.

Things to know regarding salary and employee benefits.

Tips for building authentic business relationships.
CRC 4914184 03/23