PERSONAL FINANCE
Starting a Family: From Dollars to Diapers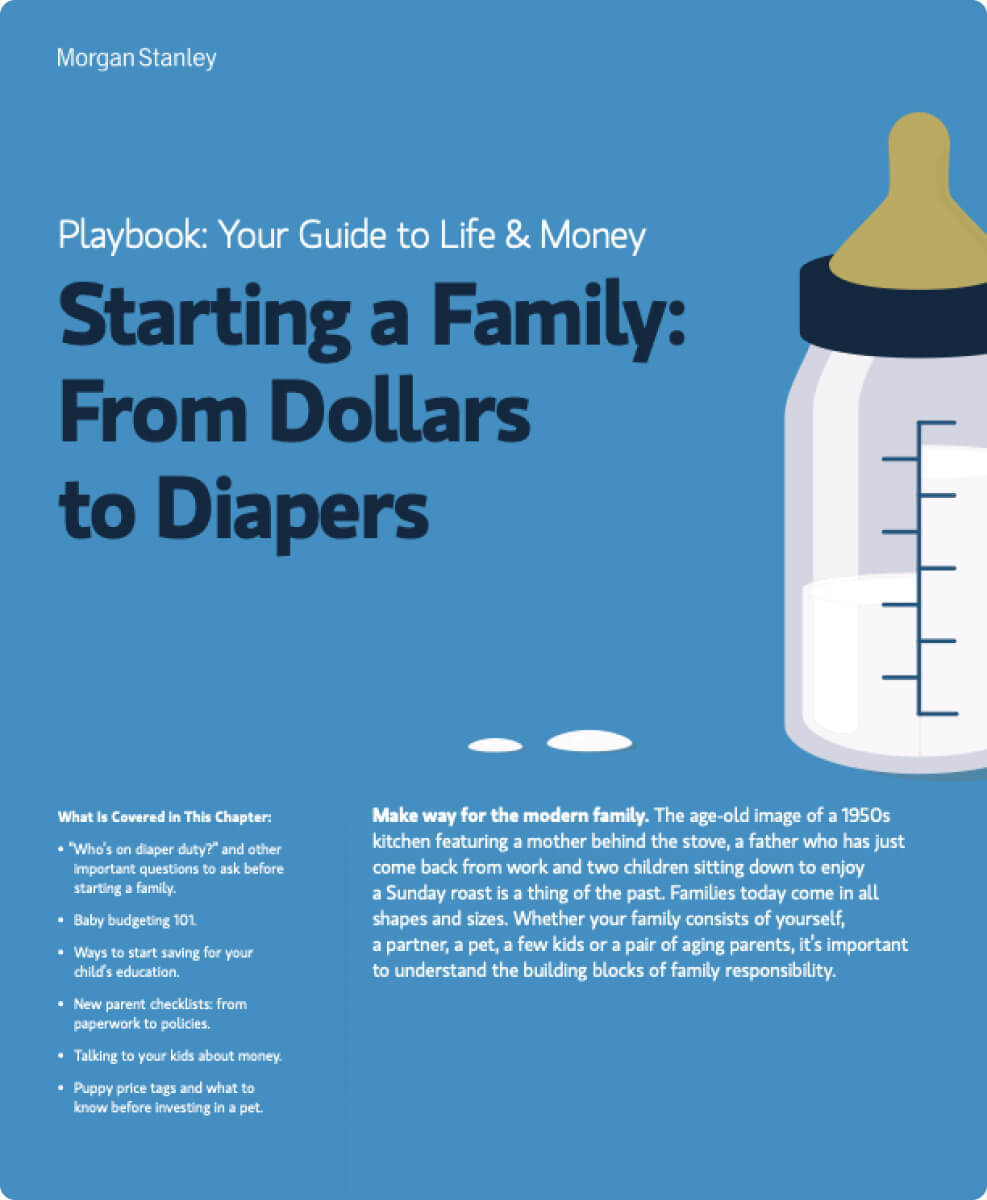 Families today come in all shapes and sizes. Whether your family consists of yourself, a partner, a pet, a few kids or a pair of aging parents, it's important to understand the building blocks of family responsibility.
In this chapter, we cover:
"Who's on diaper duty?" and other important questions to ask before starting a family.

Baby budgeting 101.

Ways to start saving for your child's education.

New parent checklists: from paperwork to policies.

Talking to your kids about money.

Puppy price tags and what to know before investing in a pet.
CRC 4914184 03/23