PERSONAL FINANCE
Starting a Business: Setting Up Shop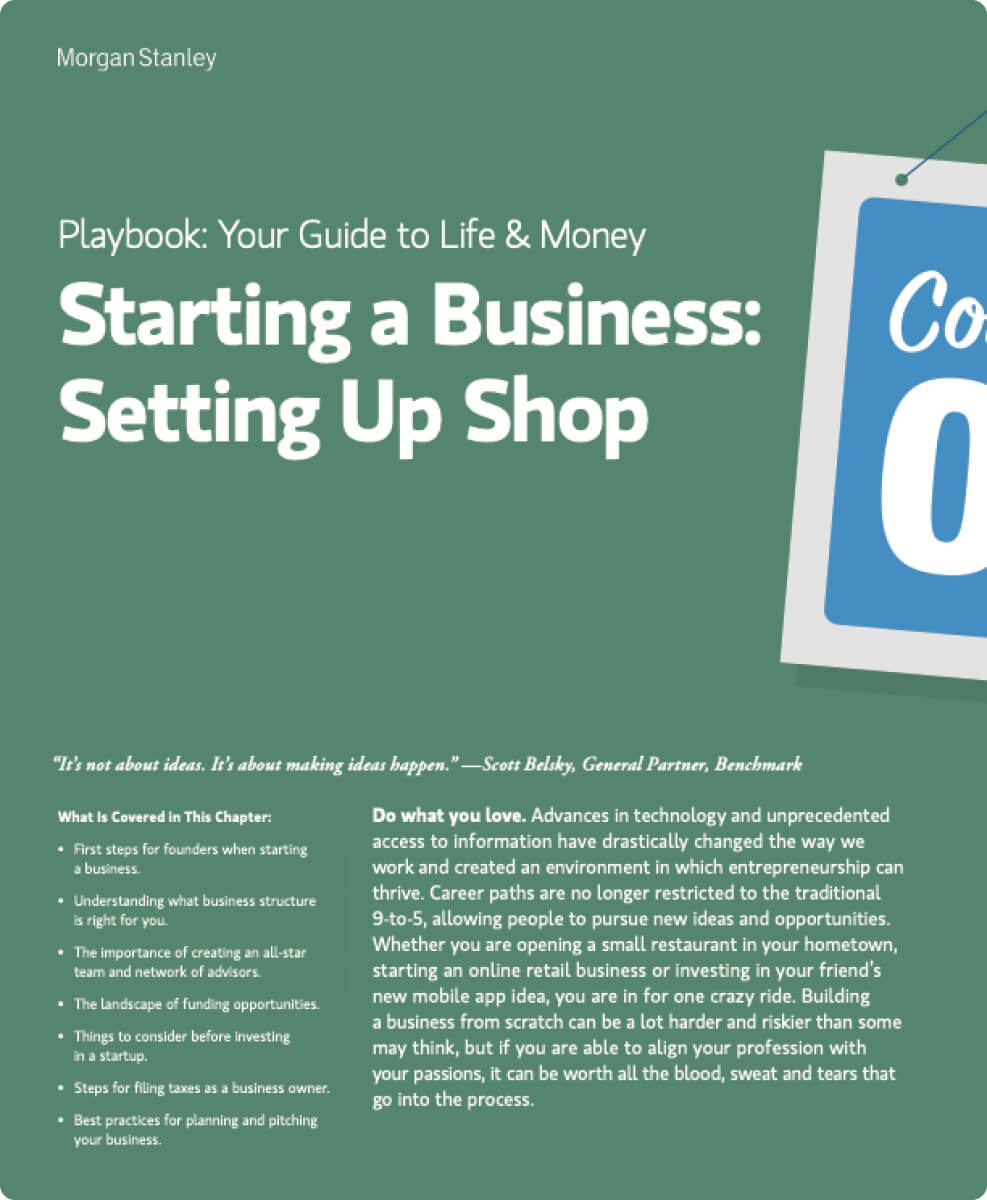 Advances in technology and unprecedented access to information have drastically changed the way we work and created an environment in which entrepreneurship can thrive. Building a business from scratch can be a lot harder and riskier than some may think, but if you are able to align your profession with your passions, it can be worth all the blood, sweat and tears.
In this chapter, we cover:
First steps for founders when starting a business.

Understanding what business structure is right for you.

The importance of creating an all-star team and network of advisors.

The landscape of funding opportunities.

Things to consider before investing in a startup.

Steps for filing taxes as a business owner.

Best practices for planning and pitching your business.
CRC 4914184 03/23