PERSONAL FINANCE
Philanthropy & Legacy: Making Your Mark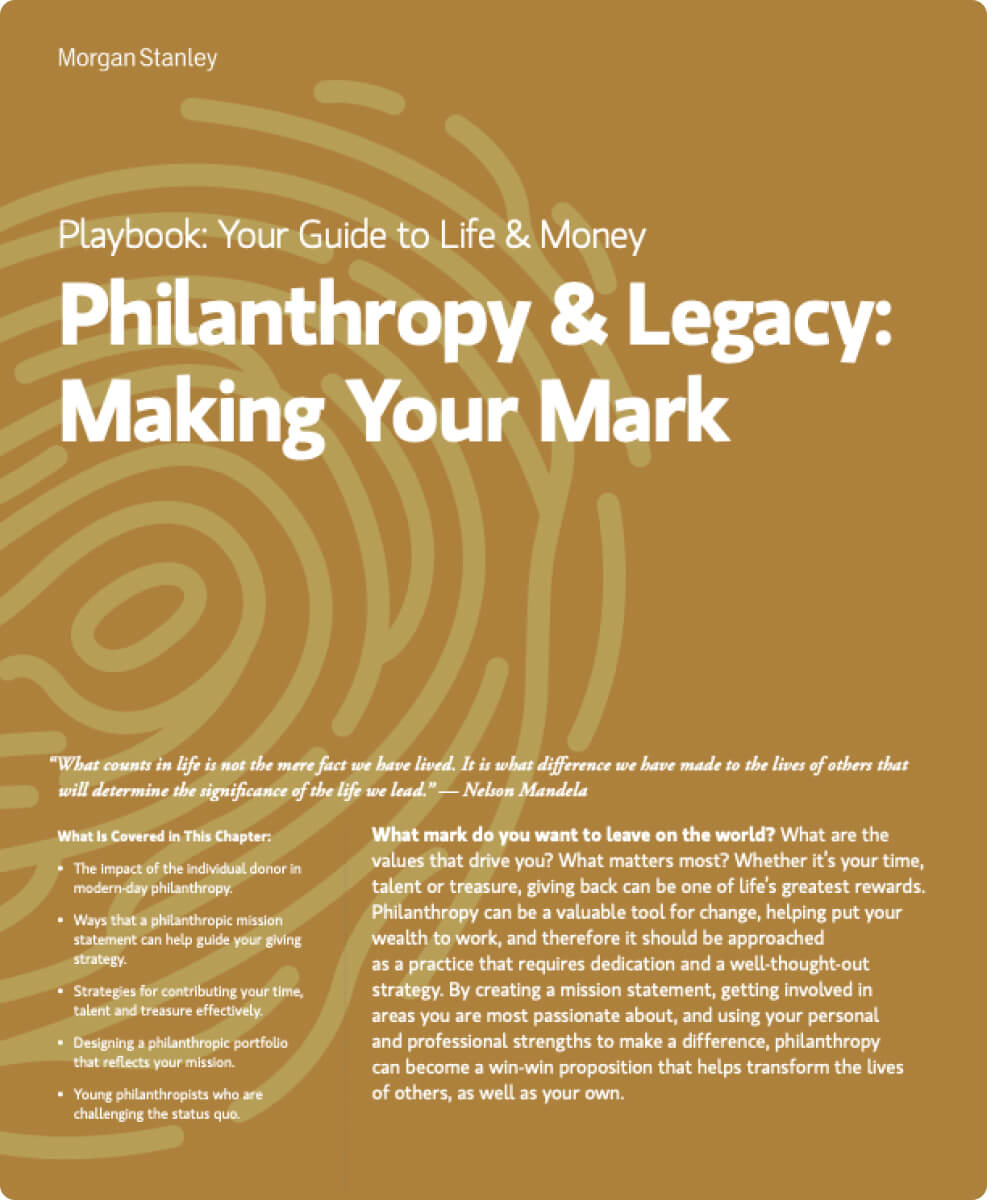 What mark do you want to leave on the world? What are the values that drive you? What matters most? Philanthropy can be a valuable tool for change, helping put your wealth to work, and therefore it should be approached as a practice that requires dedication and a well-thought-out strategy.
In this chapter, we cover:
The impact of the individual donor in modern-day philanthropy.

Ways that a philanthropic mission statement can help guide your giving strategy.

Strategies for contributing your time, talent and treasure effectively.

Designing a philanthropic portfolio that reflects your mission.

Young philanthropists who are challenging the status quo.
CRC 4914184 03/23