GIVING BACK
Perspectives in Philanthropy: In Pursuit of Philanthropy and Family Leadership
A conversation with
Jaimie Mayer
Chair of the Nathan Cummings Foundation
---
Jaimie Mayer, 37, was appointed chair of the Nathan Cummings Foundation (NCF) in 2019, having previously served for 18 years as a member of the board of trustees.
Jaimie speaks here with Morgan Stanley's Philanthropy Management team about her path to leadership and the challenges and opportunities that come with helming a family-run foundation.
Q: When did your interest in philanthropy start?
A: My great-grandfather, for whom the foundation is named, Nate Cummings, passed away when I was 2, and my father chaired the foundation for many years. I grew up marinated in social justice and in philanthropy as a way of life. Some kids want to be astronauts. Others want to be ballerinas. I wanted to chair my family's foundation from a very young age. Also, my father started a philanthropy club at my high school, and there I first got my hands dirty in terms of making really difficult grant-making decisions. Do you buy five new mattresses for the homeless shelter, or do you buy food for 25 people at the soup kitchen? No matter how much money you have, you're never able to save everyone and make all of the change that you want to see in the world. This was a valuable training.
Q: How did you prove yourself and become the first fourth-generation leader of the family's foundation?
A: I approached it strategically. I looked at the performance of past chairs and their paths to that role through other executive positions. I figured out which committees would give me the full skill set that I would need to succeed as chair. And I'm always very clear whenever I talk about this: I applied for the chair position three times before I got it. It's not as if there was a huge groundswell of support for me from the get-go—I had to prove myself. I had to show everyone that I was serious and that I was adult enough to handle the dynamics at the board table and to be the public face for the foundation.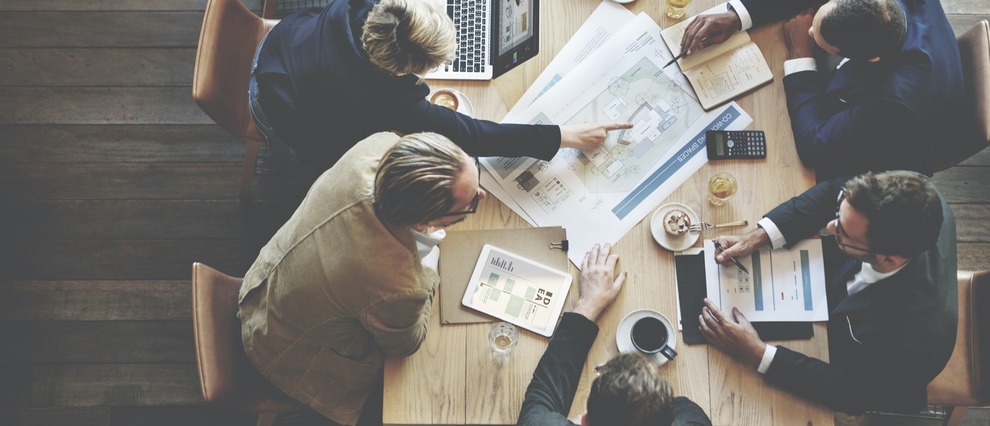 Q: Do you have advice for a young leader who is interested in winning their family's trust?
A: You should understand it's not about swaying anyone, which is how I went wrong the first time—simply trying to get votes instead of listening to people and asking: What would you need to see from me to believe that I could lead this foundation successfully? I had to spend years gaining people's trust—people who had known me from the time I was born. I had to be as serious about this as I was about my career, because this is part of my career. Above all else, timing matters when you come into any leadership position. And while I believed the timing was great all three times that I applied, it wasn't. The second time was two weeks before I got divorced and my dad had died and I was moving across the country. That was not a good time to chair a foundation. And yet I was really disappointed and took it personally. It's very easy, when you want something so badly, to think other board members are missing the point, or don't understand, or aren't seeing this or that. But it's necessary to have the utmost respect for every member who sits at the board table, because they have a valid opinion and a valid view, especially those who are past board chairs and know what it takes to be successful. Everyone's not out to get you just because you are young and need to prove yourself!
Q: A family foundation can be challenging to lead. At a board meeting, how do you avoid arguing about private issues, such as which cousin got access to the family compound?
A: I call those "who stole my teddy bear" moments. We make time for the family matters separate from the board meeting. Often there's a family dinner the night before, so by the time we get to the boardroom, whatever needed to get hashed out has been hashed out. And we have a family retreat every other year, a working retreat, to really dig deeper into those relationships separate from the work we do. We know we set the tone of every board meeting, and we are so privileged to sit at the table, so we cannot waste the time of these incredible professionals who have come to help us make a difference. I'm very happy to say that we're probably the strongest we've ever been as a board now in terms of seeing eye-to-eye, not just generationally, but as a family, and in letting bygones be bygones as much as possible.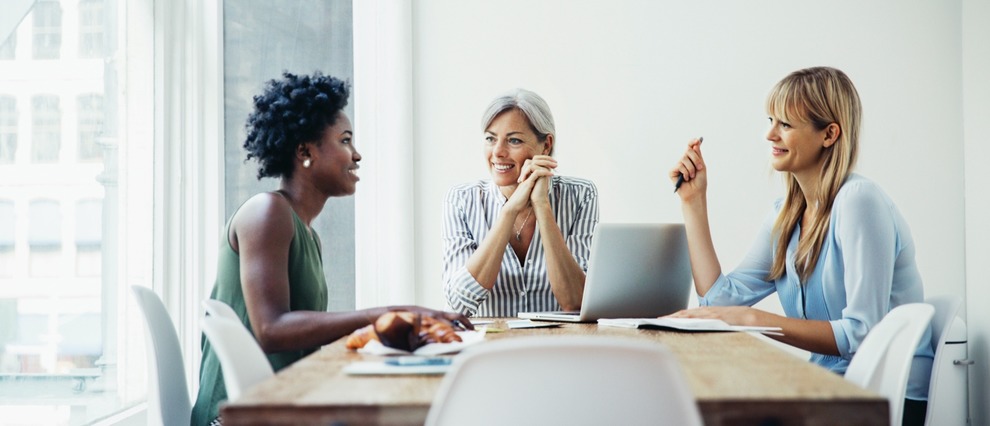 Q: How have events like COVID-19 and social unrest impacted your leadership of the foundation and the foundation's work more broadly?
A: We are not a rapid-response foundation and it's important for us to keep reminding ourselves of that. We are still figuring out exactly what our next steps will be because, again, we're much more interested in systems change than the immediate. I will say for me personally as a leader—and it's the same for everyone who sits around the board at our foundation, and for our staff as well—I am immensely grateful for the role that I have right now. I feel like I'm doing something in a moment when there's no excuse to not do anything.
Q: In terms of taking that systems approach, how do you explore partnerships or leverage partners in the work that you do?
A: We have always stressed the importance of bringing the voice of those most affected to the table. It's vital to sit side-by-side with them to really understand the issues and the reality of whatever the situation is, and to listen to discover what communities and people actually need. That's Number One. And then once we have a vision or an idea, or we have discovered an organization that we want to help gain further support, we then convene symposiums, write white papers and op-eds, and look for other smart brains to invite to the table. You don't want to make your table too big, but the more perspectives you have, the stronger and more successful your work will be.
This article appears in Insights & Outcomes, a magazine from Morgan Stanley Private Wealth Management providing industry insights, analysis and thinking from our Firm's leading specialists.
Disclosures
This material has been prepared for informational purposes only. It does not provide individually tailored investment advice. It has been prepared without regard to the individual financial circumstances and objectives of persons who receive it. Morgan Stanley Smith Barney LLC ("Morgan Stanley") recommends that investors independently evaluate particular investments and strategies, and encourages investors to seek the advice of a Morgan Stanley Financial Advisor. The appropriateness of a particular investment or strategy will depend on an investor's individual circumstances and objectives.
This material contains forward-looking statements and there can be no guarantee that they will come to pass. Information contained herein is based on data from multiple sources and Morgan Stanley makes no representation as to the accuracy or completeness of data from sources outside of Morgan Stanley. References to third parties contained herein should not be considered a solicitation on behalf of or an endorsement of those entities by Morgan Stanley. Neither the information provided nor any opinion expressed constitutes a solicitation by Morgan Stanley with respect to the purchase or sale of any security, investment, strategy, or product that may be mentioned.
The views, opinions or advice contained within the interviews are solely those of the interviewee, who is not a Morgan Stanley employee, and do not necessarily reflect those of Morgan Stanley Smith Barney LLC, or its affiliates. The strategies and/or investments referenced may not be appropriate for all investors as the appropriateness of a particular investment or strategy will depend on an investor's individual circumstances and objectives.
The returns on a portfolio consisting primarily of Environmental, Social and Governance ("ESG") aware investments may be lower or higher than a portfolio that is more diversified or where decisions are based solely on investment considerations. Because ESG criteria exclude some investments, investors may not be able to take advantage of the same opportunities or market trends as investors that do not use such criteria.
Diversification does not guarantee a profit or protect against loss in a declining financial market.
Past performance is not a guarantee or indicative of future performance.
Any securities mentioned are provided for informational purposes only and should not be deemed as a recommendation to buy or sell. Securities discussed in this report may not be suitable for all investors. It should not be assumed that the securities transactions or holdings discussed were or will be profitable. Morgan Stanley recommends that investors independently evaluate particular investments and strategies, and encourages investors to seek the advice of a Financial Advisor. The appropriateness of a particular investment or strategy will depend on an investor's individual circumstances and objectives.
Investing in the market entails the risk of market volatility. The value of all types of investments, including mutual funds may increase or decrease over varying time periods.
Because of their narrow focus, sector investments tend to be more volatile than investments that diversify across many sectors and companies.
Investment returns will fluctuate so that an investor's shares when redeemed may be worth more or less than original cost. Investors should carefully consider the investment objectives and risks as well as charges and expenses of a mutual fund before investing. To obtain a prospectus, contact your Financial Advisor or visit the fund company's website. The prospectus contains this and other information about the mutual fund. Read the prospectus carefully before investing.
Morgan Stanley Reserved Living & Giving is a tiered complimentary loyalty program that rewards Morgan Stanley's most valued clients. Morgan Stanley Smith Barney LLC reserves the right to change or terminate the Reserved or Signature Access program or partner offers at any time and without notice. Reserved and Signature Access program participant qualifications are reviewed periodically to confirm that they continue to qualify for this program. Not all offers are available to nonresident clients.
Signature Access, the highest tier of the Reserved Living & Giving program, is part of Morgan Stanley Lifestyle Advisory. This tier features products and services that are provided by third-party service providers, not Morgan Stanley Smith Barney LLC ("Morgan Stanley"). Morgan Stanley may not receive a referral fee or have any control concerning the delivery of such products or services. Please perform a thorough due diligence and make your own independent decision.
Insurance products are offered in conjunction with Morgan Stanley Smith Barney LLC's licensed insurance agency affiliates.
Not all products and services discussed are available at Morgan Stanley.
This material is not a recommendation to purchase or sell artwork nor is it to be used to value any artwork. Investors must independently evaluate particular artwork, artwork investments and strategies, and should seek the advice of an appropriate third-party advisor for assistance in that regard as Morgan Stanley Smith Barney LLC, its affiliates and Morgan Stanley Financial Advisors and Private Wealth Advisors do not provide advice on artwork nor provide tax or legal advice.
Tax laws are complex and subject to change. Morgan Stanley, its affiliates, and Morgan Stanley Financial Advisors, Private Wealth Advisors, and International Client Advisors do not provide tax or legal advice. Individuals are urged to consult their personal tax or legal advisors to understand the tax and legal consequences of any actions, including any implementation of any strategies or investments described herein. Clients should also consult their tax advisor for matters involving taxation and tax planning and their attorney for matters involving trust and estate planning, charitable giving, philanthropic planning and other legal matters.
This material may provide the addresses of, or contain hyperlinks to, websites. Except to the extent to which the material refers to website material of Morgan Stanley, the firm has not reviewed the linked site. Equally, except to the extent to which the material refers to website material of Morgan Stanley, the firm takes no responsibility for, and makes no representations or warranties whatsoever as to, the data and information contained therein. Nor do we guarantee their accuracy and completeness. Such address or hyperlink (including addresses or hyperlinks to website material of Morgan Stanley) is provided solely for your convenience and information and the content of the linked site does not in any way form part of this document. Accessing such website or following such link through the material or the website of the firm shall be at your own risk and we shall have no liability arising out of, or in connection with, any such referenced website. By providing the third party publication(s) and/or links to a third party web site(s), we are not implying that Morgan Stanley has an affiliation, sponsorship, endorsement, etc. with the third party or that any monitoring is being done by Morgan Stanley or its affiliates of any information contained within the publication(s) or web site(s). The opinions expressed by the author(s) are solely their own and do not necessarily reflect those of Morgan Stanley.
CRC 3364016 12/20