Personal Finance
How to Help Your Child with the Job Search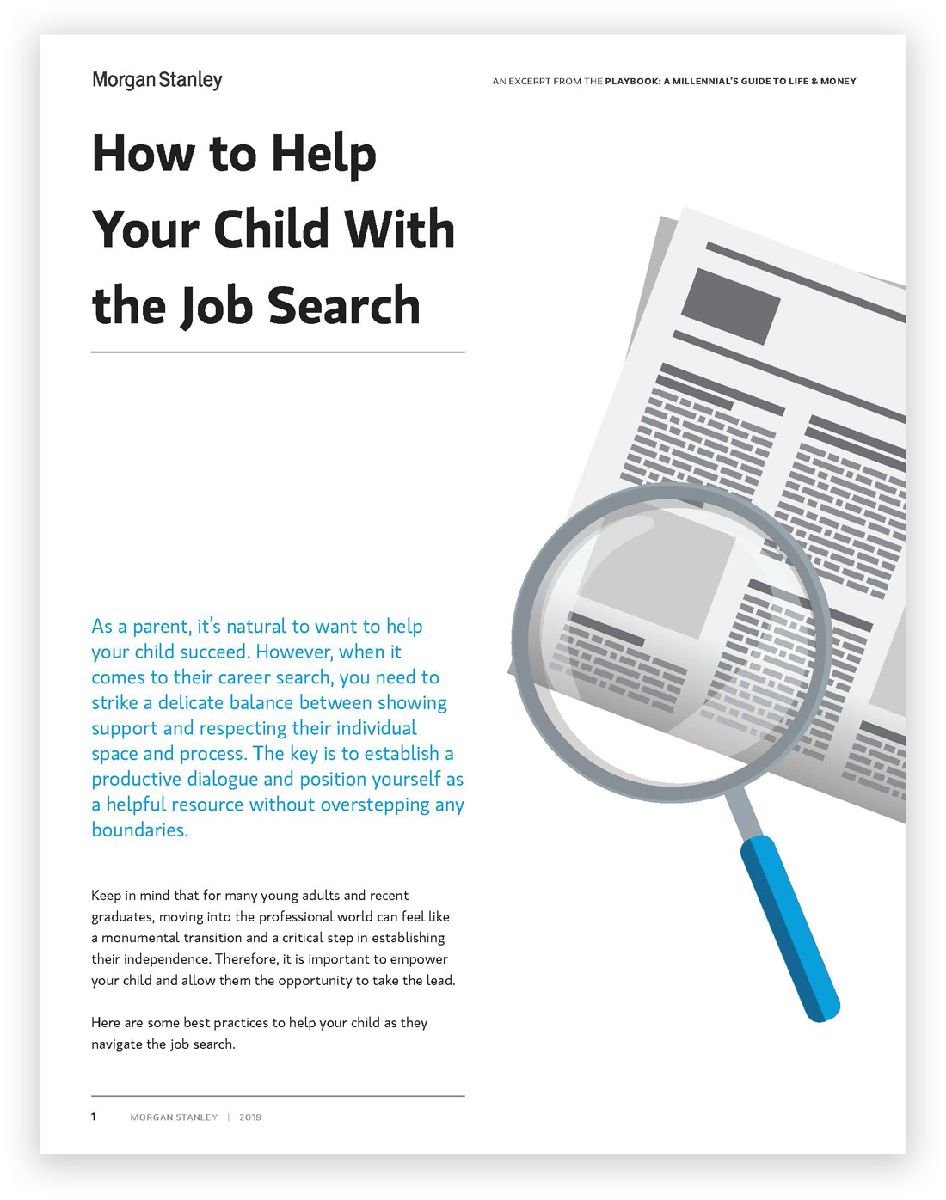 As a parent, it's natural to want to help your child succeed. However, when it comes to their career search, you need to strike a delicate balance between showing support and respecting their individual space and process. The key is to establish a productive dialogue and position yourself as a helpful resource without overstepping any boundaries.
Keep in mind that for many young adults and recent graduates, moving into the professional world can feel like a monumental transition and a critical step in establishing their independence. Therefore, it is important to empower your child and allow them the opportunity to take the lead.
Here are some best practices to help your child as they navigate the job search.
© 2018 Morgan Stanley Smith Barney LLC. Member SIPC.
CRC 2168541 07/18