FAMILY
Coping With the Rising Costs of Healthcare
---
Health care costs are rising—especially for retirees, and many will need long-term care. Learn the moves you can make to help protect yourself. Longer lifespans and challenging healthcare costs are driving Americans to explore ways to minimize their financial exposure to uncovered bouts of care—particularly in retirement years.
---
The United States spends roughly $4.1 trillion annually on medical care, or $12,530 per capita. And, while the pace of increase has slowed to the single digits, clocking in at 9.7% in 2020, health spending accounts for 19.7% of the nation's Gross Domestic Product.1
Systemic efforts to rein in costs have met with some success. Increasingly, consolidated hospital networks are better positioned to deliver treatment at scale and pass savings on to patients and insurers; state insurance marketplaces have brought millions under subsidized insurance umbrellas; and a new emphasis on preventative care is intended to address medical issues before they snowball into chronic and costly conditions.
At the same time, one mark of the changing healthcare system—patients shouldering a larger share of treatment costs—is driving up out-of-pocket expenses across the board. The brunt often falls on the elderly, who require the most care.
Rising costs mean it's incumbent on future retirees to take steps to minimize their financial exposure to uncovered bouts of care. Whereas the incentives for saving for retirement are easy to digest—to be able to afford a certain lifestyle after working years—planning for the less palatable aspects of old age are more challenging.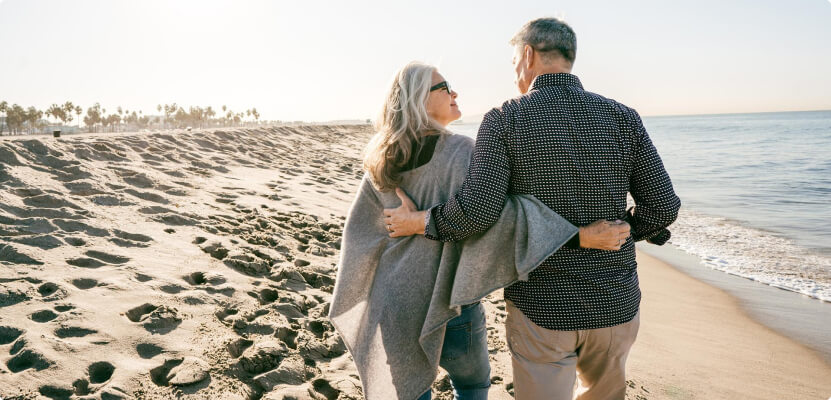 Planning for the Future
According to the Administration for Community Living, more than two-thirds of adults will require some form of long-term care after age 65.2 Genworth Financial reports that one year of a private room in a nursing home costs $108,450 today, with an average annual growth rate of 3.25% over the past five years.3 Even robust portfolios may be unfit to absorb costs of that magnitude, yet many retirement-age Americans tend to avoid planning for those expenses.
The Centers for Medicare and Medicaid Services estimates that overall medical costs will rise about 5.4% annually through 2028,4 and longer lifespans mean a growing portion of the retired population will live longer with chronic conditions that require specialized care not covered by Medicare.
Faced with these daunting numbers, the question is how do you get ahead of unanticipated medical costs and mitigate their impact on your investments—and in the process preserve wealth to transfer to your heirs?
One year of a private room in a nursing home costs $108,450 today.
The Costs of Not Knowing
A 2022 survey by the Nationwide Retirement Institute found that more than half of respondents can't estimate what their healthcare costs will be in retirement, even though 72% report that their top fear about retirement is out-of-control healthcare costs.5
Should they encounter serious medical trouble, the costs are even higher. "What's frightening is that people don't understand the uninsured costs they may face," says Aaron Edelman, a Morgan Stanley Private Wealth Advisor. "If someone gets a stroke and is unable to move the right side of their body, they're going to live a long time but will need 24-hour assistance."
According to Edelman, Medicare Part A covers skilled nursing care provided in a skilled nursing facility for a limited time, but only after a qualified hospitalization. However, Medicare will not pay for nursing homes when custodial care is the only care needed or care for conditions such as Alzheimer's. Patients suffering from Alzheimer's or other cognitive ailments may live for many years, all the while requiring assistance and, as the disease worsens, expensive hands-on care.
The cost of the average nursing home in the US in 2021 was $94,900 to $108,405 a year, according to the Genworth Cost of Care Survey. Even in-home care will cost the average American $59,488 to $61,776 a year.6
Protection for Retirement
There are a number of ways to save for retirement with your future healthcare needs in mind.
Edelman recommends long-term care (LTC) insurance to younger investors—"as much as you can get." However, these days only a handful of insurers offer LTC insurance, so another option may be life insurance with an LTC rider, which allows families to tap into the benefits they would receive upon the policyholder's death while he or she is alive and requires care.
Another option for funding long-term care expenses is to withdraw or borrow money from life policies or withdraw or annuitize annuities, although this would probably not cover the cost of care should someone need it for another 15 or 20 years.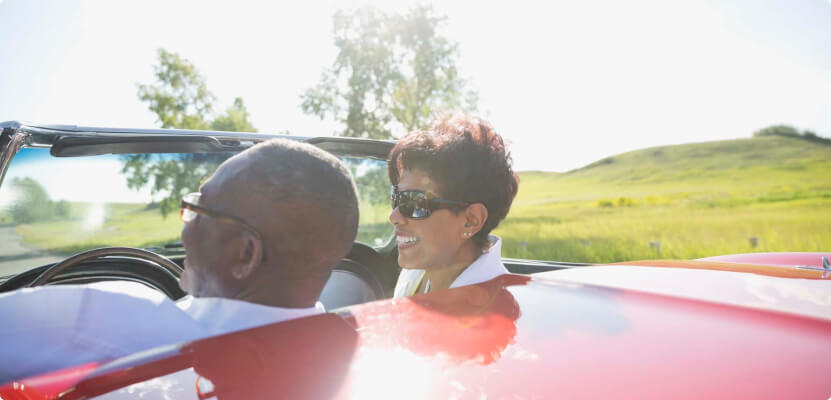 Paying for Unexpected Costs
A final consideration is what to do when you're faced with a large, unexpected healthcare cost today. One answer may be a securities-based loan, which may be available to qualified Morgan Stanley clients. When faced with a large healthcare expense, investors often liquidate financial assets to cover liabilities. However, this strategy may have costs that are not always obvious, such as tax consequences, potential loss of future growth or an imbalance in your portfolio's asset allocation.
Once approved, a securities-based loan may allow you to gain quick access to funds for a variety of needs while providing the opportunity to leave your portfolio intact and the strategy unchanged. Your Morgan Stanley Financial Advisor can provide you with additional information about the options available to you to help optimize your balance sheet and potentially cover large, unexpected healthcare expenses.
Disclosures
Borrowing against securities may not be suitable for everyone. You should be aware that there are risks associated with a securities-based loan, including possible margin calls on short notice, and that market conditions can magnify any potential for loss. For details, please see the important disclosures below.
Sources
1 Centers for Medicare and Medicaid Services, National Health Expenditures, Historical Data, 12/15/21
2 Administration for Community Living, How Much Care Will You Need?, 2/18/20
3 Genworth Cost of Care SurveyБ, 2022
4 The Centers for Medicare and Medicaid Services, NHE Fact Sheet, 2020
5 Nationwide Retirement Institute 2020 Health Care Cost in RetirementConsumer Survey.
6 Genworth 2015 2020 Cost of Care Survey, 2022
Disclosures
This material is for informational purposes only and is not an offer to buy or sell or a solicitation of any offer to buy or sell any security or other financial instrument or to participate in any trading strategy. Morgan Stanley Smith Barney LLC recommends that investors independently evaluate particular investments, and encourages investors to seek the advice of a Financial Advisor. The appropriateness of a particular investment will depend upon an investor's individual circumstances and objectives. Past performance is not necessarily a guide to future performance.
By providing a link to a third party website or online publication or article, Morgan Stanley Smith Barney LLC ("Morgan Stanley") is not implying an affiliation, sponsorship, endorsement, etc. with the third party or that any monitoring is being done by Morgan Stanley of any information contained within the article or web site. Morgan Stanley is not responsible for the information contained on the third party web site or your use of or inability to use such site. Nor do we guarantee their accuracy and completeness. The terms, conditions, and privacy policy of any third party web site may be different from those applicable to your use of any Morgan Stanley web site. The opinions expressed by the author are solely their own and do not necessarily reflect those of Morgan Stanley. Professional designations mentioned in the articles may or may not be approved for use at Morgan Stanley. Securities, investments, strategies or products mentioned or discussed on the third party website or online publication are neither an endorsement nor solicitation by Morgan Stanley. The information and data provided by the third party web site or publication is as of the date of the article when it was written and is subject to change without notice. Past performance is not a guarantee of future results.
Morgan Stanley Smith Barney LLC ("Morgan Stanley"), its affiliates and Morgan Stanley Financial Advisors and Private Wealth Advisors do not provide tax or legal advice. Clients should consult their tax advisor for matters involving taxation and tax planning and their attorney for matters involving trust and estate planning and other legal matters.
CRC 5347161 12/22