PERSONAL FINANCE
Health Insurance Basics for Millennials and Their Parents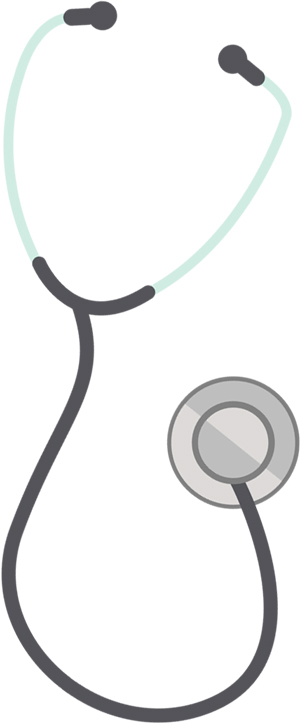 The world of health insurance can be intimidating. Particularly for the many millennials entering various stages of adulthood, navigating the process can seem unnecessarily complex. Securing the right health insurance is essential, however; not only for your physical well-being, but for your long-term financial health as well.
Today, the next generation is exploring career opportunities and trajectories beyond the traditional corporate ladder. Between job-hopping and the rise of entrepreneurship, it has become increasingly important for young professionals to think about how certain career decisions may impact their access to healthcare benefits and plan for the implications in advance.
Whether you are facing a potential change in coverage due to age or employment status, or supporting an adult child in securing health insurance, understanding what options are available and any associated deadlines is crucial so that you can be prepared.
When it comes to accessing health insurance, personal criteria such as age, employment status, and career path, can have a significant impact on what options are available to you.
Under the Affordable Care Act, children can remain under a parent's insurance plan until age 26. After that point, adult children will need to secure their own plan. For those entering the workforce, selecting a health insurance plan may be part of the onboarding process, but there are many people who do not have access to coverage through an employer. For example, for those working as independent contractors, going back to school, or building a startup, employer-based plans are often not an option.
Whether you are educating yourself about health insurance, or helping your adult child evaluate coverage options, we've laid out the basics to help make the process less overwhelming.
Need-to-know insurance jargon:
deductible. The amount you must spend for your own health care costs before your insurance company will begin paying.
co-payment. The fixed amount you pay alongside your insurance company's contribution to cover certain costs.
co-insurance. The percentage of the cost that you pay alongside your insurance company's contribution after meeting your deductible.
premium. The cost for having health insurance, typically paid monthly or deducted from each paycheck.
out of pocket maximum. The maximum amount you have to pay for health care expenses including what you pay towards your deductible, co-payments, and co-insurance before insurance covers everything else going forward.
WHERE TO GET HEALTH INSURANC
If you are in the workforce, the first step is to inquire about an employer-based health insurance offering. Your employer may not cover the full monthly premium, but they will likely offer coverage that is more affordable than what you could get on your own. You may also have the option to upgrade your plan for an additional cost.
If your employer doesn't offer coverage, or you are unemployed, self-employed, or a student, other options for coverage can include:
A spouse. If you are married and your spouse has access to health insurance through an employer or otherwise, you may be eligible for coverage under your spouse's plan.
Professional or membership organizations. Some organizations, such as business and professional associations, coworking communities, or certain alumni groups, allow members to purchase health insurance through them at a group rate.
The government. You can look at the marketplace on Healthcare.gov to see what individual plans you may qualify for.
Private insurance companies. You can purchase an individual plan directly from an insurance company, but note that this option can be significantly more expensive than other alternatives.
Not working at the moment?
Those in between jobs may be eligible to receive continuing coverage from their previous employer through COBRA coverage. If you do not have access to health insurance at the moment, ask about purchasing coverage from a previous insurance provider for up to 18 months through COBRA, which can give you the option to continue receiving insurance coverage from your previous employer. Also, those who age out of coverage secured through their parents when they turn 26 may also be able to receive an extension of that coverage COBRA for up to 36 months. Note: to be eligible your prior health insurance plan must by sponsored by an employer with 20 or more employees.
Keep in mind that electing COBRA generally must be done within 60 days of the qualifying event. Also, you may be required to pay a higher premium for COBRA compared to other group-based rates. One other option for those who are unemployed may be Medicaid.
CHOOSING THE RIGHT PLAN
Once you decide where to purchase health insurance, the next step is to select a specific health care plan. Depending on your (family) health history and personal lifestyle, certain plans may be a better fit for your needs. Consider the following factors when evaluating your different options:

COST. Monthly premiums, deductibles, copayments or co-insurance, and out of pocket maximums

COVERAGE. What is and is not covered when it comes to procedures, specialist visits, medications, etc.

NETWORK. Certain doctors are considered "in network" providers, and anyone not on that list is considered an "out of network" provider. Plans differ in what coverage they provide and the requirements necessary (such as a referral) for visits to "out of network" providers. Tip: If you have a primary care physician that you love, make sure to check if he or she is in-network for the plan you are considering.
Two of the most common health insurance plans are an HMO (Health Maintenance Organization) and PPO (Preferred Provider Organization). Generally, HMOs are the more economical yet restrictive option, PPOs may cost you more but offer greater flexibility in your doctor choice and other options, and other plans (such as EPOs or Exclusive Provider Organization Plans) fall somewhere in the middle.
HMO
Typically least expensive and least flexible
Covers in-network doctors; you pay for out-of-network doctors
Requires referral from primary care doctor to see any specialists
EVERYTHING IN THE MIDDLE
Price and flexibility can fall somewhere in-between
One example of the many plans that fit somewhere between is a POS.
Out-of-network doctors have an added cost
Require referral from primary care
PPO
Typically most flexible and most expensive
Covers in-network doctors and may share cost of out-of-network doctors
Does not require referral to see other doctors
At the end of the day, selecting a health insurance plan is a personal choice. Generally, plans with a higher deductible may have a lower monthly premium. Alternatively, plans with lower deductibles can charge higher premiums. If you have a history of medical issues, it may be worth paying a higher premium for a lower deductible so that your insurance begins covering healthcare expenses as soon as you've reached your deductible. If you anticipate requiring a minimal amount of medical care and maintenance, you might consider a plan with a lower monthly premium despite a higher deductible.
For healthy 20-somethings, the cost of quality health insurance might seem like a lot of money to pay every month, but without insurance, an emergency room visit could end up costing an entire paycheck. It is all about finding the health care option that works best for your individual circumstances.
Contact Your Financial Advisor
For more helpful resources including tips and insights on navigating the many milestones of adulthood, please reach out to your Financial Advisor.
Disclosure:
Health Insurance is not available through Morgan Stanley Smith Barney LLC or its affiliates.
CRC 3283511 11/20