FAMILY
A Grateful Discussion
---
For many families, raising philanthropically-minded children and focusing on charitable giving is a top priority. For others, it might be about a focus on making an impact in other ways.
---
It's never too early to start a family dialogue around wealth, common goals and giving back. Next time your family breaks bread, take the time to examine philosophical questions such as: What makes us wealthy? Now that we've attained wealth, what is it for? What responsibilities does it impose on us and how can we use that wealth for the greatest good? Most fundamentally, what are our core family values and what can we do to stay true to them while making a positive impact on the world?
Here are some ways to spark a charitable drive in your children and make them feel excited about paying it forward:
Add a giving back component to their earnings
Glenn Kurlander, Managing Director and Head of Family Governance and Wealth Education at Morgan Stanley Wealth Management, says providing children with an allowance is one of his "favorite teaching tools." "An allowance, when structured thoughtfully," he explains, "can teach a child the necessity of budgeting, the need to save to fund large purchases and the necessity of making choices." Have your children split their allowance or monetary gifts into three buckets: spending, saving and sharing. This will teach them not to spend all they have at once, while reinforcing positive values about the power of money to help others and save for future dreams. This can be done simply, through a three-section piggy bank, or more elaborately, by using kid-specific debit cards, like a Greenlight Debit Card, that allow them to split their money into categories.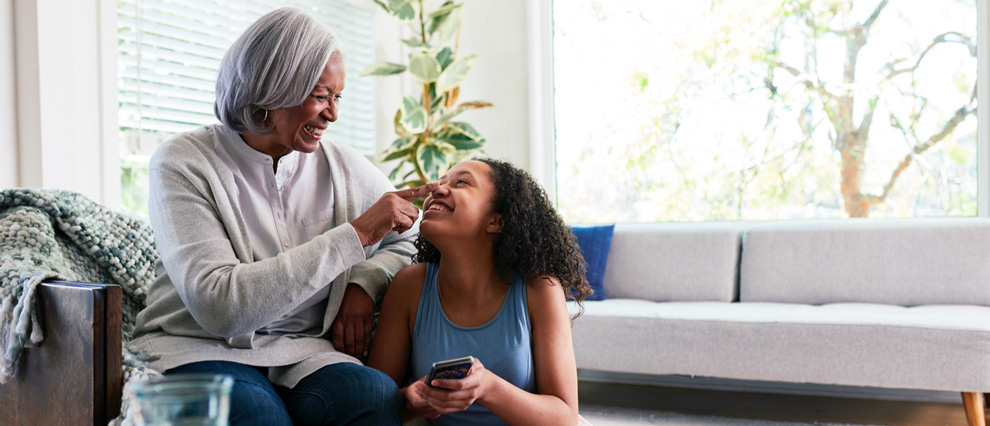 Shop products that give back
Many of today's most popular brands incorporate philanthropy within their business models. As kids spend their hard-earned allowance, encourage them to be thoughtful about the companies they patronize. Think, for example, about original adopter Toms with their "Buy a Pair, Give a Pair" model or luxury resale company, myGemma, a company that promotes shopping in a sustainable way by revamping the way we consume fashion. Supporting such companies can give children a tangible example of how thoughtful choices and fiscal responsibility can translate into giving back.
Make giving back a part of their identity
Embed philanthropy into your children's daily lives by participating in community-minded groups like the Boy & Girl Scouts of America. Joining organizations that consistently foster community engagement teaches children that giving back is not just for special occasions or emergencies but can be part of who you are as a person.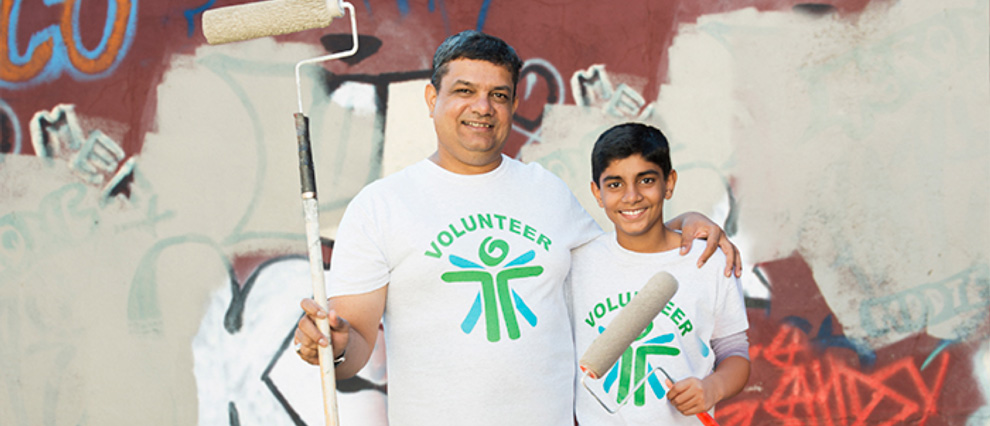 Start a family tradition around volunteering
Lead by example and involve the family in volunteering opportunities as often as possible. Choose an activity around themes, holidays or age groups that will excite and resonate with your children. For example, collect costumes for family shelters around Halloween, participate in a food drive during Thanksgiving or shop the Salvation Army's Angel Tree toy drive in the Christmas season.
Melanie Schnoll Begun, Managing Director and Head of Philanthropy Management at Morgan Stanley Wealth Management even recommends incorporating philanthropic travel within your family's annual excursions, saying,
Traveling to areas in need is an effective way to connect with and serve others. These are trips that can be done in a safe and responsible manner but you must make sure you are working with a philanthropic travel organization that has spent months, if not years, working alongside the nonprofit, or Non Governmental Organization (NGO) if traveling to a foreign country, to ensure that funding will have a positive impact long-term. If done well, the person-to-person connection can lead to a deeper understanding and connection to the world.
Make it a family affair
Collect the various mail and email solicitations you receive throughout the year and review them as a family. Employ your kids to help decide what causes the family gives to by encouraging them to pitch their favorites and explain why that organization's mission matters to them.
Money has long been a taboo subject, but it's important and valuable to proactively engage in family conversations addressing the nature, meaning, responsibilities, opportunities and challenges associated with wealth. Ultimately, it's only by acknowledging wealth that we can set the stage for frank, organic dialogues that foster strong family values and a culture of giving back.
CRC 3903439 11/21