PERSONAL FINANCE
Grad School: A Worthwhile Investment?
---
U.S. workers with a master's degree earn on average 15% more than workers with a bachelor's degree.1 However, this comes at a price.
---
The average graduate degree costs anywhere between $30,000 and $120,000, depending on the university and the master's program.2 Keep in mind that this estimate excludes additional living expenses such as housing, food, and health insurance.
Even if you take the financials out of the picture, there are opportunity costs to consider. Choosing to dedicate 2+ years of your life to pursuing a secondary (or tertiary) degree is not a decision that should be taken lightly. Before you or a loved one commits to grad school, we recommend asking the following four questions to help determine if it's a worthwhile investment.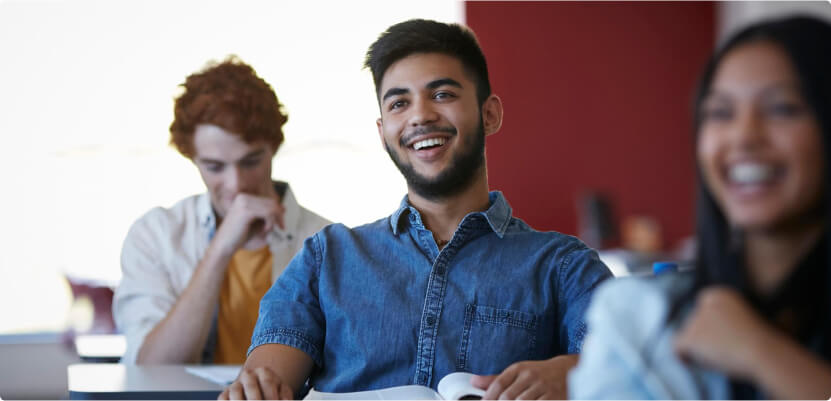 1. Why are you considering a graduate degree?
For certain jobs, a graduate degree is required (lawyer, doctor, etc.). For others, it may be additive or have the potential to significantly accelerate your growth trajectory. Look up the educational background of people who currently have your dream job and talk to those in your field of choice to get feedback on the importance and professional value of a graduate degree. Keep in mind that in some industries, the conventional wisdom may be changing over time.
If applicable, it can be useful to sit down with your existing employer or HR department to better understand the pros and cons in relation to your current career. This is also an opportunity to ask about any company benefits regarding employee education.
If you are still on the fence, consider making a list of all the opportunities that graduate school may provide and highlight those you feel would be most impactful for your career. One potential benefit that is often overlooked is the relationships and contacts you develop in school – these may prove to be critical for your long-term professional development and advancement. Next, explore whether there are alternative channels to access those opportunities including online education courses or local certification programs.
2. Are you financially ready for grad school?
When it comes to funding your degree, you may want to consider several options (or combinations thereof). Before choosing any one of these, talk to a Financial Advisor to understand the implications of each.

Creating a grad school budget can help you set expectations and ensure your financial stability during and after school. In addition to tuition fees, there are several other costs to consider such as upfront costs (i.e. application fees, required exams, and prep courses), income reduction, student debt and commuting and living expenses.
3. When should you go to grad school?
Timing can be everything. If a graduate degree is not required for your next career step, it can be incredibly valuable to get some on-the-job training before heading back to school. This can also allow you to build up the necessary savings in the event you will be responsible for funding your schooling. If you know a graduate degree is required for your dream career, enrolling immediately after college may allow you to maintain momentum.
If you are considering starting a business, graduate school can be a strategic way to find a business partner, leverage on-campus resources, or access certain funding opportunities that are only available to students.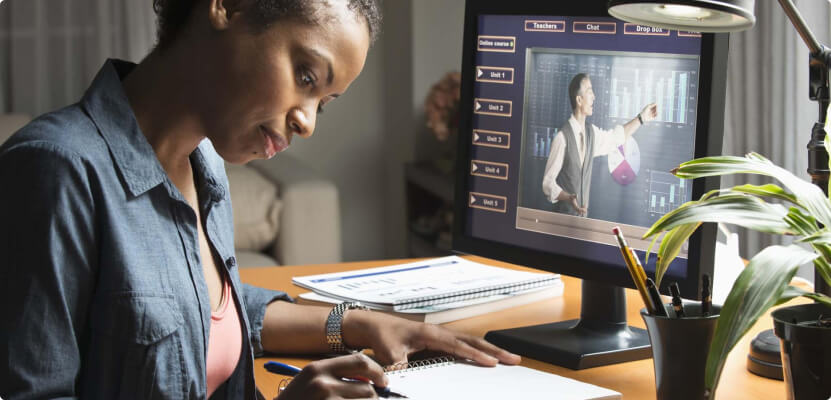 4. What type of degree should you pursue?
Full Time vs. Part-Time:
Part-time programs can include evening or weekend courses as well as supplemental online modules, providing you with the flexibility to balance work and school if desired. On the other hand, the benefit of being at school full-time is that you will be able to take full advantage of networking events and on-campus activities as well as other opportunities such as a teaching assistant role.
Master's Degree:
A master's degree can establish your expertise in a professional field (i.e. Master of Business Administration, "MBA") or academic field (i.e. a Master of Science, "MS").
Professional Degree:
Recognizes your ability for practical application of certain knowledge and skills, and is required for particular career paths. Includes the Doctor of Medicine ("MD") and the Juris Doctor ("JD").
Doctorate:
A doctorate (such as a "Ph.D") establishes academic credibility through original research and advanced knowledge in a given field. According to the U.S. Department of Education, "the research doctorate is the highest earned academic degree in U.S. postsecondary education."
Whether or not to pursue a graduate degree ultimately comes down to a personal choice. However, with an increasing number of viable alternatives and rising tuition fees, it's important to weigh the costs (financial and otherwise) against the potential return on investment.
Disclosure:
[1] "Education pays, 2021," Career Outlook, U.S. Bureau of Labor Statistics, May 2022.
[2] "Average Cost of a Master's Degree" EducationData.org, October 11, 2021.
This material has been prepared for informational/educational purposes only. It does not provide individually tailored investment advice. It has been prepared without regard to the individual financial circumstances and objectives of persons who receive it. Morgan Stanley Smith Barney LLC ("Morgan Stanley") recommends that investors independently evaluate particular investments and strategies, and encourages investors to seek the advice of a Morgan Stanley Financial Advisor. The appropriateness of a particular investment or strategy will depend on an investor's individual circumstances and objectives.
© 2023 Morgan Stanley Smith Barney LLC. Member SIPC.
CRC 5274458 12/22