PERSONAL FINANCE
Family Matters: Invest in What Counts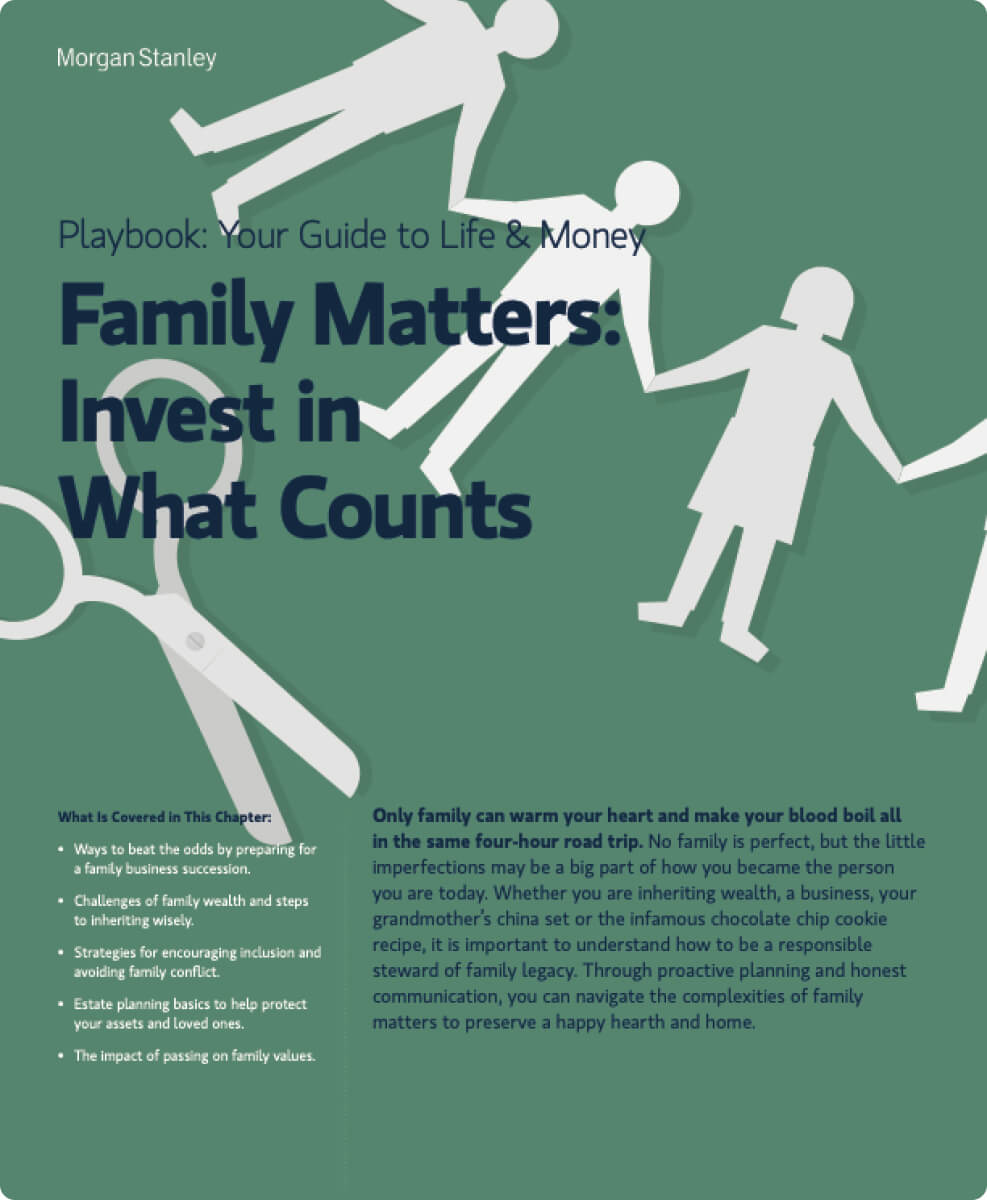 Whether you are inheriting wealth, a business, your grandmother's china set or the infamous chocolate chip cookie recipe, it is important to understand how to be a responsible steward of family legacy. Through proactive planning and honest communication, you can navigate the complexities of family matters to preserve a happy hearth and home.
In this chapter, we cover:
Ways to beat the odds by preparing for a family business succession.

Challenges of family wealth and steps to inheriting wisely.

Strategies for encouraging inclusion and avoiding family conflict.

Estate planning basics to help protect your assets and loved ones.

The impact of passing on family values.
CRC 4914184 03/23