HEALTH & WELLNESS
Creating a Safe Home As You Age
---
In the United States, the average life expectancy has increased by 10% in the past 50 years, now reaching over 77 years old.1 With a longer average lifespan and more active retirement lifestyle, adjusting our home environment to accommodate possible future mobility challenges may not be a priority for most of us—until it can no longer be avoided.
---
Aging in place requires you to be proactive when it comes to preparing for the future. Investing in your environment to help you navigate any age-related issues, unexpected or planned, can offer you and your loved ones peace of mind, while minimizing your risk for unforeseen costs associated with changes to your health and well-being. Here are some ways to create a safe environment that can adapt with you as you age, enabling you to age in place comfortably.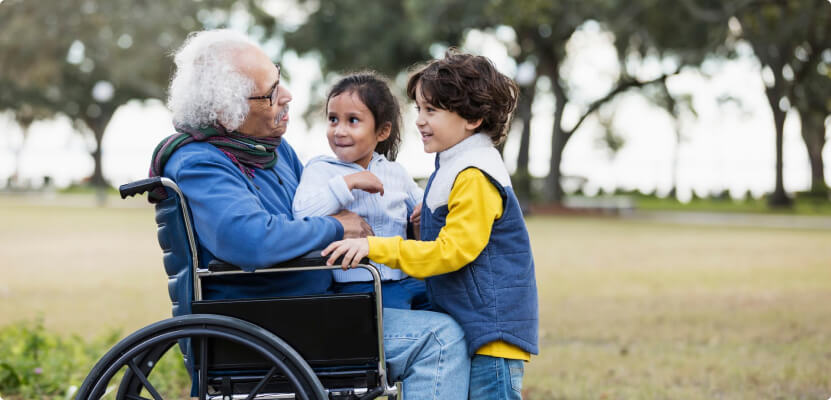 1. Ensure access to all required amenities on a single floor.
If you were to suddenly get an injury that limits your mobility, it is essential to have the ability to eat, sleep, use the restroom and bathe without relying on climbing stairs. Consider a downstairs bedroom with a full bath to help alleviate any stress related to traveling between floors if you develop any physical limitations.
An architect experienced in barrier-free design will point out design issues that may be overlooked by general architects. For example, a general architect may not plan for appropriate countertop and cabinet heights, design custom knee space clearance to allow easy wheelchair accessibility or recommend accessibility products such as a kitchen stove with controls below the burners and motion-sensitive light switches.
TIP: If you are considering hiring an architect to work on your home, be sure to confirm that the architect is trained in Americans with Disability Act (ADA) designs. You can learn more about ADA specialized architects here.
2. Create a communication plan.
If something were to happen to you at home, make sure you have multiple ways to call for help. If you were to fall and injure yourself, consider how you would contact someone if a cell phone were out of reach. Having a phone accessible from the floor on each level of your home may be helpful in case you are not able to stand up for any reason. If you live alone, it can be comforting to have a check-in plan with a family member or friend, so someone will check on you if they don't hear from you at the designated time(s). If you're concerned about a sudden health risk or are managing an existing condition, an emergency button necklace can offer comfort to you and your loved ones. Nowadays, there are also ample virtual and telehealth options, for both routine health checks and urgent care matters. Moreover, companies like PinnacleCare allow you to access medical professionals from the comfort of your home.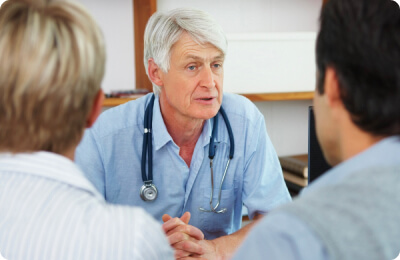 FEATURED OFFER
PinnacleCare
Receive a special discount on a PinnacleCare membership as well as exclusive access to a la carte services not available to the public.
3. Protect the digital elements of your home.
In addition to setting up your physical home to help support your aging, it's also important to make sure you are protected from digital threats that may target seniors. Without face-to-face interaction, it can be easier for predators to take advantage of people on the phone or through the internet. Make sure to never give out personal information, including financial or personal details, over the phone or online without ensuring it is a trusted, reputable contact. Tools like EverSafe can help protect you against fraud, scams, cyber threats and identity theft.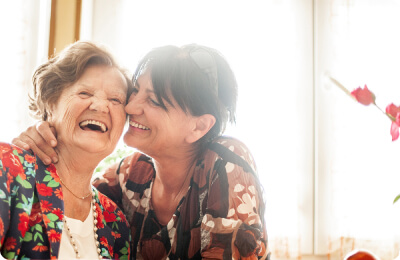 FEATURED OFFER
EverSafe
Receive a a discounted rate for EverSafe, a groundbreaking service that monitors the financial health of seniors and families to protect against fraud, scams, and age-related issues.
4. Make a health cheat sheet.
In the case of an emergency or if you were to become incapacitated, make sure that your most important health information is easily accessible. In high-stress situations, loved ones may forget to mention important health information that may be imperative for medical personnel to know. Create a readily-available document that contains vital information such as any allergies, medical conditions, prior surgeries, medical devices or other critical health information, as well as a list of your emergency contacts and current care team. Remember, in case you become unable to communicate, it is also important to establish your medical power of attorney; talk to your Financial Advisor to make sure the proper documentation is up to date.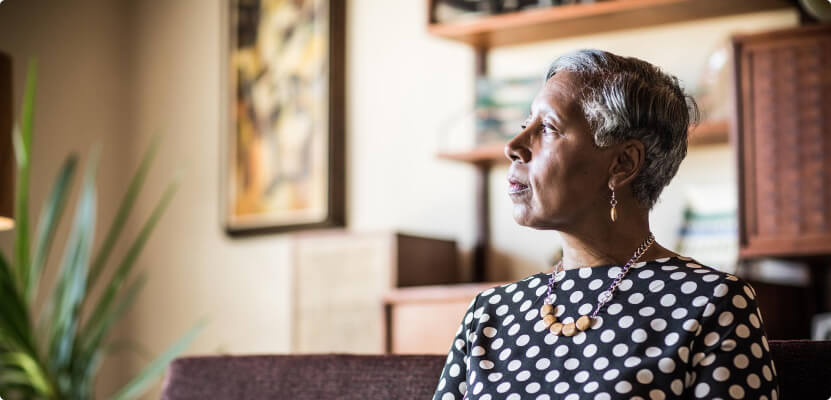 5. Anticipate and prepare for future costs.
Planning for the unexpected can help mitigate the burden of unplanned costs down the road, as well as ensure you have a plan in place to support your family, caregivers and loved ones. Talk with your Financial Advisor to make sure your investment strategy accounts for potential unexpected expenses regarding your health and support at home, as well as the cost of longer-term care depending on what you may require or want. Updating your estate planning documents can provide helpful clarity around your needs, wishes and expectations, alleviating the pressure on family members in the case of an emergency or sudden change in your health.
Contact Your Financial Advisor
Schedule a conversation with your Financial Advisor to discuss how your investment strategy can help support you as you age.
CRC 5696409 05/23