HEALTH & WELLNESS
Care for the Caregiver
Women who are caregivers are under a lot of stress, which is why it's important they take care of themselves emotionally, physically and financially.
How can you best take care of yourself when your task is to take care of others? It starts with making sure you think about your whole range of needs, from your emotional and physical needs to your financial ones.
At Morgan Stanley, we understand the stress that caregivers experience, and we're here to support you. "Your needs might seem secondary, but if you don't take care of yourself properly, you won't be able to effectively care for a loved one," says David Stark, MD, Chief Medical Officer for Morgan Stanley.
This is especially true for women, who account for upwards of 75% of all caregivers.1 Women in the sandwich generation have an added challenge because they are often simultaneously caring for the old and the young. According to Pew Research,2 about half of adults in their 40s and 50s have both a parent who is 65 or older and a young child (or a grown child who needs support). Plus, the midlife years are a time when many women are trying to push ahead in their careers, with an eye toward saving for retirement; they may also be trying to fund a child's college education.
In short, these years can require women to wear many hats, and while there is no easy formula for combatting caregiving fatigue, we have identified several steps that caregivers can take to safeguard their emotional, physical and financial health.
How caregivers can lighten their emotional load
According to the Family Caregiver Alliance, 40% to 70%3 of caregivers have some symptoms of depression, with as many as half meeting the diagnostic criteria for major depression. If you are noticing some of those symptoms in yourself, or are generally feeling overwhelmed by your caregiving role, here are a few ways you might lighten your emotional burden.
Share the load.
If you are the chief caregiver, get the whole family involved in the care. "I suggest to clients that they start by calling a family meeting, especially in the case of an aging parent. Use the meeting to get everything out on the table. Ask family members what they think should be done, and make sure they understand everything that you are currently doing," says Rocco Procopio, Head of Field Compliance at Morgan Stanley.
Prioritize what you most need help with and designate or outsource other tasks to free up time and mental energy. "Even if other family members can't help with daily caregiving tasks, they may be able to relieve other burdens, like paying bills, helping with tech issues so older family members can stay connected and researching local resources," Wendy Cohen, Head of Reserved Living & Giving, says.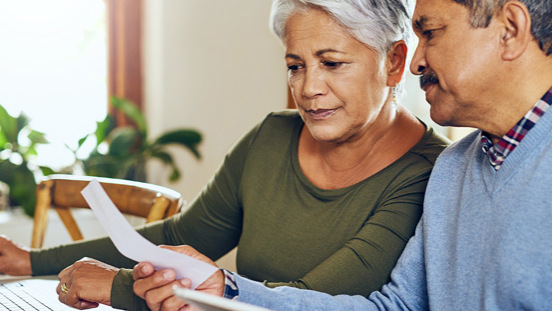 FEATURED OFFER
EverSafe
EverSafe monitors the financial health of seniors and families to protect against fraud, scams, and age-related issues. A groundbreaking tool, EverSafe identifies irregularities in banking, investment, retirement and credit card accounts daily, as well as credit and real estate records — alerting members and designated trusted advocates — across the miles.
Call in professional help.
Programs like Eversafe, a technology service that helps families monitor their senior loved-one's financial health from Morgan Stanley Reserved Living & Giving, can also offer peace of mind. You might also consider hiring a geriatric care manager. A geriatric care manager is trained in social work, nursing, psychology or gerontology and can identify helpful resources and offer counsel about what your family could most benefit from.
See what your community offers.
There are more resources than you think, Cohen says: "Services like meal preparation and delivery, transportation to and from the doctor, and respite care are often not heavily publicized. The local senior center or Y can be helpful as well."
Seek counseling or other mental health supports.
The Family Caregiving Alliance has found that women who are caregivers report higher levels of depression and anxiety and lower levels of life satisfaction than male caregivers.4 Recognize that you are in a potentially vulnerable group when it comes to mental health. If you are feeling anxious or depressed, start by talking to your primary care doctor, who can recommend interventions such as therapy or types of exercise to try. Don't ignore rising feelings of panic, sadness or anger.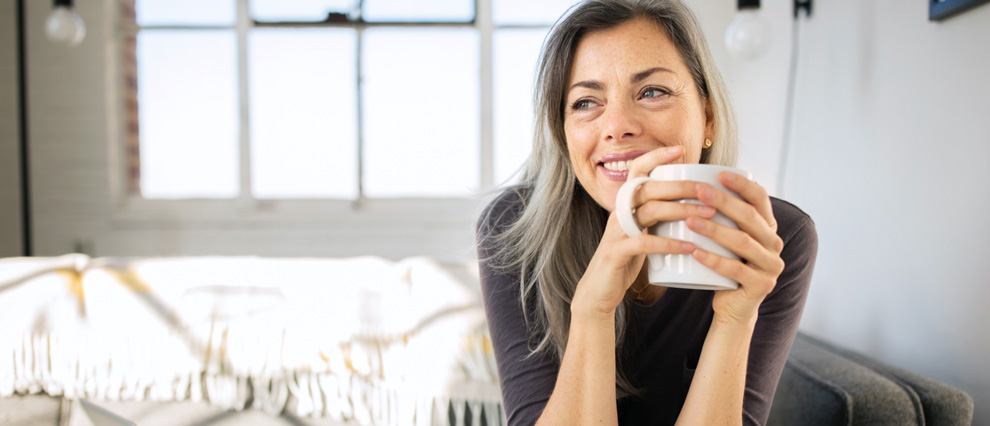 How caregivers can prioritize their own well-being
Caregivers who provide substantial care are more likely to have physical and emotional health problems, reports the National Institute on Aging.5 Here is how you can stay healthy.
Don't skip your own doctor's appointments.
"You'll be a better caregiver if you rigorously attend to your own health," Dr. Stark says. Get your flu shot, see your doctor at least once a year, get all of your screenings for diseases like diabetes or breast and colon cancer. "Make your own wellness a priority," he says.
Schedule downtime.
What do you enjoy doing? What makes you breathe more deeply and feel less stressed? Whatever those things are—reading, going to the movies, having a weekly lunch date with friends—carve out time to fill your cup. And banish any guilt you might feel around taking time for yourself.
Get regular exercise.
"I tell people to aim for 30 minutes of exercise five days a week. But even 10 minutes a day can help improve both your health and your mood," Dr. Stark says. Taking regular walks outside, or inside on a treadmill, is one of the easiest ways to incorporate physical activity. Exercise classes such a yoga and tai chi are also great for stress relief and building core strength. Cohen recommends Corepower Yoga, which offers discounted rates to Reserved clients.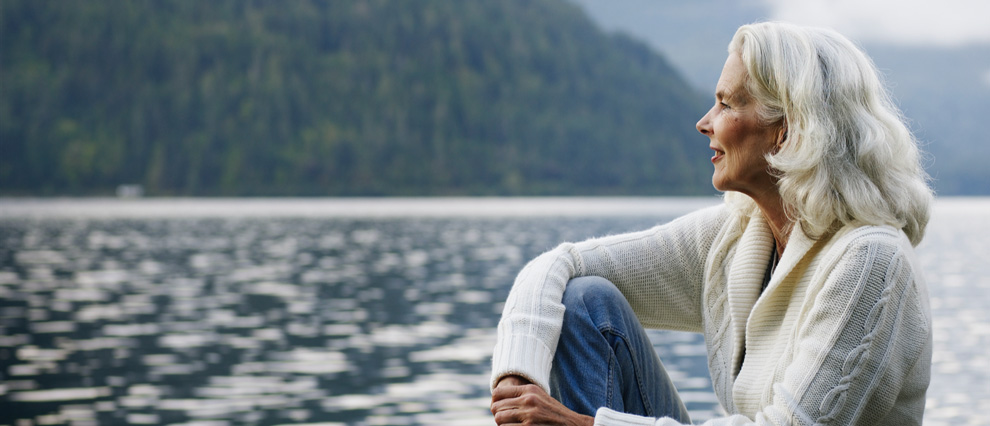 Why caregivers need a solid financial plan
Women who are caregivers are 2.5 times more likely6 to live in poverty after retirement. To help safeguard your financial health, you need a financial plan—which you then need to follow.
Prioritize saving and investing.
Consider this: According to the AARP,7 78% of family caregivers incur expenses related to caregiving. On average, they cover $7,000 in out-of-pocket costs, mostly by reducing their retirement contributions or dipping into savings or investment accounts. To avoid falling behind, make it a priority to keep contributing to your savings and retirement accounts, and to maximize your 401(k) contribution. A report from the Federal Reserve found that just 35% of college-educated women feel comfortable making investment decisions, compared to 60% of men.8 "It's so important for women to speak up and take ownership of their money and their financial future," says Cohen. This can mean doing independent research and/or working with a Financial Advisor.
Take advantage of all tax deductions and credits.
If you have a high-deductible health insurance plan, you likely qualify for a health savings account (HSA) and the many tax benefits that go with this type of account. Not only are contributions tax deductible, you can also make tax-free withdrawals for qualified medical expenses and accumulate tax-deferred interest. Your Financial Advisor can also walk you through which types of IRAs will offer the most tax benefit for you, as well as other caregiving tax credits you may be eligible for.
Seek out sound resources.
Morgan Stanley is here to help. For eye-opening statistics, helpful tips and a step-by-step guide for maintaining financial health while being a caregiver, we've created a valuable resource called Playbook: A Woman's Guide to Life and Money.
Contact Your Financial Advisor
To learn more about the Playbook and other helpful resources, including tips for navigating the unique financial challenges women face, please reach out to your Financial Advisor.
Disclosure:
https://www.caregiver.org/caregiver-statistics-demographics

https://www.pewsocialtrends.org/2013/01/30/the-sandwich-generation/

https://www.caregiver.org/caregiver-health

https://www.caregiver.org/caregiver-health

National Institute on Aging: https://www.nia.nih.gov/health/infographics/make-yourself-priority-too-tips-caregivers

Poverty: Donato, K. & Wakabayashi, C. "Women Caregivers Are More Likely to Face Poverty." 2005.

Chuck Rainville, Laura Skufca, and Laura Mehegan. "Family Caregiving and Out-of-Pocket Costs: 2016 Report." AARP. 2016.

Federal Reserve. "Report on the Economic Well-Being of U.S. Households in 2017." May 2018.
Reserved Living & Giving is a distinctive recognition program designed for Morgan Stanley's most valued clients. It features experiences and benefits that strengthen their connection to the Firm while fostering stronger intergenerational relationships. Households with a minimum of $1MM in Eligible Assets and Liabilities (or that have paid at least $10,000 in Commissions or in Managed Account Fees) will automatically obtain Reserved status, giving them the ability to enroll in Reserved Living & Giving. There is no cost for the client to be enrolled in Reserved Living & Giving and no membership card is required.
Morgan Stanley Smith Barney LLC is not implying an affiliation, sponsorship, endorsement with/of the third party or that any monitoring is being done by Morgan Stanley Smith Barney LLC ("Morgan Stanley") of any information contained within the website. Morgan Stanley is not responsible for the information contained on the third party website or the use of or inability to use such site. Nor do we guarantee their accuracy or completeness.
Insurance products are offered in conjunction with Morgan Stanley Smith Barney LLC's licensed insurance agency affiliates.
Tax laws are complex and subject to change. Morgan Stanley Smith Barney LLC ("Morgan Stanley"), its affiliates and Morgan Stanley Financial Advisors and Private Wealth Advisors do not provide tax or legal advice and are not "fiduciaries" (under the Internal Revenue Code or otherwise) with respect to the services or activities described herein except as otherwise provided in a written agreement with Morgan Stanley. Individuals are encouraged to consult their tax and legal advisors regarding any potential tax and related consequences of any investments made under an IRA.
Important information about your relationship with your Financial Advisor and Morgan Stanley Smith Barney LLC when using a Financial Planning tool. When your Financial Advisor prepares a Financial Plan, they will be acting in an investment advisory capacity with respect to the delivery of your Financial Plan. To understand the differences between brokerage and advisory relationships, you should consult your Financial Advisor, or review our Understanding Your Brokerage and Investment Advisory Relationships brochure available at http://www.morganstanley.com/ourcommitment/. You have sole responsibility for making all investment decisions with respect to the implementation of a Financial Plan. You may implement the Financial Plan at Morgan Stanley Smith Barney LLC or at another firm. If you engage or have engaged Morgan Stanley, it will act as your broker, unless you ask it, in writing, to act as your investment adviser on any particular account.
CRC 3042313 04/20