LIFESTYLE
Books and Podcasts We Love! Written by and Inspired by Women!
To offer an alternative to nightly Netflix binges, we are excited to share some of our favorite books and podcasts about and by women. We asked our Morgan Stanley leaders to share their latest reads and listens celebrating the gifts and accomplishments of inspiring females throughout history. The list includes something for everyone—from gripping memoirs and autobiographies to memorable novels and even children's books—so we hope you enjoy!
- Wendy Cohen, Head of Reserved Living & Giving
---
Susan Reid
Global Head of Diversity and Inclusion, and Head of the Morgan Stanley Institute for Inclusion
Susan's Book Recommendation:

Crazy Brave
Crazy Brave is the memoir of Joy Harjo, a Native American who was named Poet Laureate of the United States in 2019. In the book, Joy shares her life growing up in Oklahoma, the hardships she endured, and her path to becoming a poet. It also includes some of her poetry and provides an insightful look into the Native American experience. It is a short, but powerful read.
---
Valerie Wong Fountain CFA
Managing Director, Head of Signature Access, Family Office Resources
Valerie's Book Recommendation:

The Namesake
The Namesake tells the story of a South Asian immigrant family who moves to America. This dazzling novel explores the themes of multigenerational family relationships and biculturalism. Immerse yourself in the fascinating journey of the Ganguli family. The Namesake was featured in the Gold House 2021 Book Club
---
Liz Dennis
Head of Private Wealth Management
Liz's Book Recommendation:

Goodnight Stories for Rebel Girls
Goodnight Stories for Rebel Girls tells the stories of 100 rockstar women across the ages. While the book was written for my daughters (ages 11 and 8), I loved flipping through it with and without them. The images dazzle and the tales inspire. Brains, strength, or simple curiosity made all of these ladies pioneers during their time. And yes, some were rebels too!
---
Greg Gatesman
Co-Head of International Wealth Management
Greg's Book Recommendation:

The Alice Network
Quinn's books are engaging and interesting because she writes historical fiction, based on true events, where women achieve amazing accomplishments. The Alice Network is about female spies in WWI and their journey.
---
Cecilia Tay
Art Initiatives for Morgan Stanley Family Office Resources
Cecilia's Book Recommendation:

100 Years 100 Artworks
Onerous as it may seem, this book identifies one artwork to represent a particular year, starting from 1919 to 2018. Agnes Berecz manages to narrate the history of Contemporary art, which can be perceived as esoteric, with ease through these selected artworks. There is a rich amount of information in the insightful essays which makes it accessible for novices and experts alike. The author also highlights the nuances of the socio-historical and cultural contexts of the times by viewing the history of Contemporary Art through a female lens.
---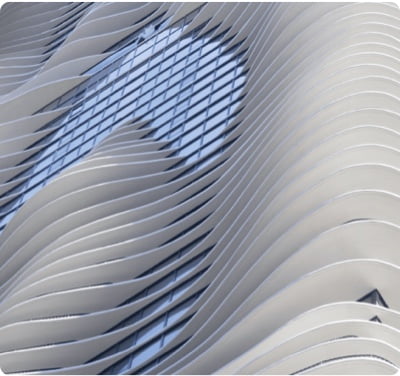 FEATURED INSIGHT
It's Surreal and Abstract: The Art Market During Economic Uncertainty
Understand the impact of the pandemic on the global art market and future trends.
---
Charline E. Burgess
Senior Wealth Education Specialist
Charline's Book Recommendation:

The Vanishing Half
This second novel by author Brit Bennett tells a story of identical twins and the choices they make in their lives. The themes of identity, secrecy, sibling bonds and racism are powerful food for thought. This definitely resonates in our current social landscape.
---
Martin Vergara
Global COO, Corporate Services
Martin's Book Recommendation:

Team of Rivals
As arguably the greatest presidential historian ever, Doris Kearns Goodwin, is able to capture how Lincoln came to be President and how he formed a team from his rivals to lead our country through a defining period in history.
---
Sandra L. Richards
Head of Global Sports & Entertainment and Segment Sales & Engagement Group in Wealth Management
Sandra's Book Recommendation:

Just As I Am
I was fortunate to have known the remarkable Ms. Tyson personally. Her life was evidence of her dreams being realized. And because of her, other young women had a path to follow to blaze their own trails. This book gives us a blueprint to her extraordinary life and how it led her from humble beginnings to Hollywood and beyond, all while maintaining her signature class, style and divine guidance.
---
Alice Vilma
Co-Head of the Multicultural Innovation Lab
Alice's Book Recommendation:

The Warmth of Other Suns: The Epic Story of America's Great Migration
This is an epic documentary that explores the Great Migration – the movement of Black Americans from the South to the North and West during the periods of Reconstruction through the 1960's – told through the eyes of three protagonists. Isabel Wilkerson details this important era of history in a beautiful narrative that deftly encapsulates stories of perseverance and the human spirit in pursuing the American Dream. It's definitely a must-read!
---
Ileana Musa
Co-Head of International Wealth Management
Ileana's Book Recommendation:

The Moment of Lift
In this book, Melinda Gates shares one of the greatest lessons she learned after decades of helping those less fortunate around the world: "If you want to lift humanity, empower women. It is the most comprehensive, pervasive, high leverage investment you can make in human beings."
---
Sarah D. McDaniel
Head of Family Office Resources Generalists, Wealth & Estate Planning Strategists, Art Resources Team
Sarah's Book Recommendation:

Ninth Street Women
Female Abstract Expressionists such as Lee Krasner, Elaine de Kooning, Grace Hartigan, Joan Mitchell and Helen Frankenthaler, while well-known, have traditionally not been as prominently featured in the canon of art history as their male counterparts. Yet, they were an essential part of a movement that reignited the art world and changed Modern Art in the middle of the 20th Century. It is these and other diverse artists that are being re-evaluated and re-considered for inclusion in and featured by art museums today as their patrons are increasingly scrutinized for greater inclusion and diversity.
---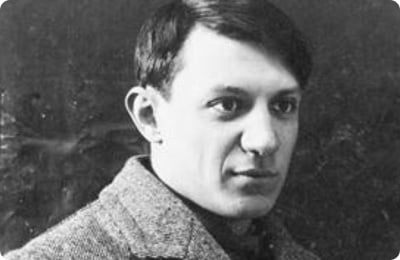 FEATURED INSIGHT
The Cost of Superstition: Picasso's Cautionary Tale
A lack of planning can leave your heirs with more questions than answers.
---
David Stark
Chief Medical Officer
David's Book Recommendation:

Caste: The Origins of Our Discontents
In Caste, Isabel Wilkerson brings to light some of America's hidden racial history through a collection of real stories and narratives. Wilkerson dives into how contemporary America has been shaped by an unspoken caste system, offering many impactful and surprising insights along the way. My favorite part is her metaphor of America as an old house in need of constant upkeep, which I found incredibly poignant.
---
Kara Underwood
Head of Diversity, Inclusion and Talent Wealth Management
Kara's Podcast Recommendation:

Access and Opportunity
Carla Harris shines a light on the female and multicultural innovators and entrepreneurs who are shaping the future of business, and through her illuminating discussions, offers a "playbook" that we can leverage in carving our own pathways to success.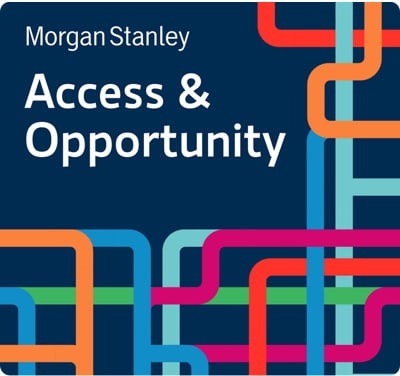 FEATURED CONTENT
Access and Opportunity Podcast
Host Carla Harris, a Vice Chairman at Morgan Stanley, asks the question: How can we connect capital with communities that traditionally have been left behind?
Disclosure:
The books shown in this material does not constitute an endorsement, authorization, sponsorship by or affiliation with Morgan Stanley. Morgan Stanley has not reviewed the books for approval and is not responsible for the information contained therein.
CRC 3466336 02/21