LIFESTYLE
Books and Podcasts We Love!
One of the unexpected benefits over the past few months of quarantine has been the ability to slow down (or at least multitask while going for walks). Books and podcasts in particular have provided a wonderful escape from the confines of my New York City home. In an effort to expand my reading list, and perhaps yours, I asked Morgan Stanley Leadership to share what they have been reading or listening to during this time. From memoirs and historical non-fiction books to podcasts on parenting and entrepreneurship, I hope these voices offer inspiration, motivation, and entertainment this summer and beyond.
- Wendy Cohen, Head of Reserved Living & Giving
---
Wendy Cohen
Executive Director, Head of Reserved Living & Giving
Wendy's Book Recommendation:

Just Mercy: A Story of Justice and Redemption
Just Mercy is a powerful and enlightening book about social injustice written and read by Bryan Stevenson, founder of the Equal Justice Initiative. I wish it had been mandatory when I was in law school. Stevenson's ability to stay focused on his goals for over 3 decades helped me recommit to continue learning about social justice and furthering my work as the Vice Chair of the Board of Trustees of Metropolitan College of New York (MCNY.edu), a nonprofit, predominantly minority-serving college which was founded by my mother, Audrey Cohen, in 1964.
---
Mandell L. Crawley
Managing Director, Chief Human Resources Officer
Mandell's Book Recommendation:

Becoming
I highly recommend Becoming by Michelle Obama – she took readers on an incredible journey of her life – the highs, the lows, the triumphs and adversity. It was simply inspiring.
Talking to Strangers
Also recommend – Talking to Strangers by Malcolm Gladwell. As he often does, Malcolm pushes readers to expand their thinking by tackling provocative topics that impact society. Highly recommended.
---
Valerie Wong Fountain
CFA
Managing Director, Head of Signature Access, Family Office Resources
Valerie's Audiobook Recommendation:

Why We Sleep: Unlocking the Power of Sleep and Dreams
A New York Times bestseller, this book dives into the purpose and benefits of sleep, which is one of the most important but least understood aspects of life. The book can be consumed in part or as a whole. I love that this audiobook helps me fall asleep, allowing me to wake up feeling refreshed!
---
David Bokman
Managing Director, Head of Family Office Resources
David's Book Recommendation:

The Quartet
A perfect book for dramatic times! Joseph Ellis, my favorite historian, and storyteller about our country's earliest years offers a fast-moving account of how four of our founding fathers helped a struggling nation overcome the limitations of the Article of Confederation and adopt the Constitution in 1787. In addition to capturing the high stakes and daunting odds faced by George Washington, James Madison, John Jay, and Alexander Hamilton as they helped the states resolve their differences, Ellis offers close psychological analyses of the four revolutionaries and how they combined their unique strengths to save the country. In doing so, The Quartet reminds us how, in decisive times, our fate depends on the character, leadership, and collaboration of our decision-makers.
---
Audrey Choi
Managing Director, Chief Marketing Officer and Chief Sustainability Officer
Audrey's Podcast Recommendation:

StoryCorps
The StoryCorps podcast is a weekly dose of love and understanding that always makes an impact on my day. The themes vary but the stories are all real, and as a board member I've heard almost all of them. A favorite episode is "Space Men," which includes an amazing story about Ronald McNair, the second African American astronaut in space who was tragically on the space shuttle Challenger in 1986 when it exploded moments after liftoff.
---
Melanie Schnoll Begun
Managing Director, Head of Philanthropy Management
Melanie's Podcast Recommendation:

No Meat Athlete Radio
Easy, funny and interesting listening, with a variety of guests. I listen to this during my runs. The podcast feels nostalgic since it really is a traditional radio show, but it speaks to a subject that I am fascinated about. I don't think I will ever go fully vegan, but I am being more intentional about my choices and lifestyle.
---
Julia Yue
Executive Director, Head of Private Wealth Management Marketing
Julia's Podcast Recommendation:

The Happiness Lab
I've been tuning into The Happiness Lab lately. It's a podcast series by Yale Professor, Dr. Laurie Santos. Her podcasts are a good balance of personal stories and scientific research, with simple, practical and relatable concepts. They are especially important reminders during these trying times.
---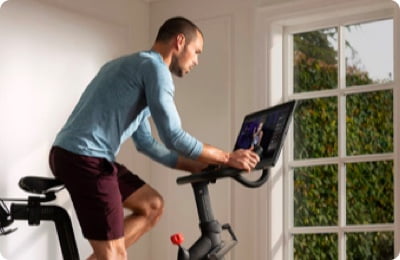 FEATURED CATEGORY
Health & Wellness
Invest in your wellbeing with exclusive wellness offers on spas, retreats, and fitness equipment
---
Lily Trager
Executive Director, Director of Investing with Impact, Head of Impact Solutions
Lily's Podcast Recommendation:

Respectful Parenting
As the mother of two young children, having a respected parent advisor on demand has been invaluable – especially now that work and home are more blended than ever. Janet Lansbury's philosophy is one of many that I follow and integrate with my own intuition to raise our children with my husband and extended village.
---
Carla Harris
Managing Director, Vice Chairman, Senior Client Advisor
Carla's Book Recommendation:

Think Better, Live Better
In this book, Osteen highlights the power of focusing your mind on positive thoughts, great experiences that you've had, challenges that you've overcome and using them to fuel your current endeavors. His thesis is that if you have negative thoughts going through your mind all the time, you will "program" your mind for bad outcomes or outcomes that are far less than they could be. On the other hand, Osteen posits that the opposite is true. If you program your mind for good outcomes, then they are far more likely to happen.
---
Rachel Wilson
Managing Director, Technology Risk
Rachel's Podcast Recommendation:

How I Built This
This NPR-produced podcast gives listeners an in-depth, behind-the-scenes look at how some of the companies and products we use every day came to be. Although the entrepreneurs and companies featured run the gamut—the common thread is what it takes to make a vision come to life.
CRC 3139747 07/20