FAMILY
Beyond the Piggy Bank: Good Habits for Raising Money-Savvy Children
---
As children mature beyond stashing coins in piggy banks and begin managing their own money through more sophisticated vehicles like savings accounts, here are 3 tips to help them build good financial habits.
---
1. Create a list of short- and long-term savings and philanthropic goals.
Have them keep a running list of savings goals that they can work towards. While they may still depend on you financially for big-ticket and need-to-have items, the practice of setting money aside for indulgences such as concerts, video games, and special clothing can help them build savings skills. To raise philanthropic-minded kids, encourage them to either set aside money to donate to charitable organizations or think of ways they can give to others throughout the year.
2. Put together a budget and timeline to achieve those goals and identify a method of tracking their progress.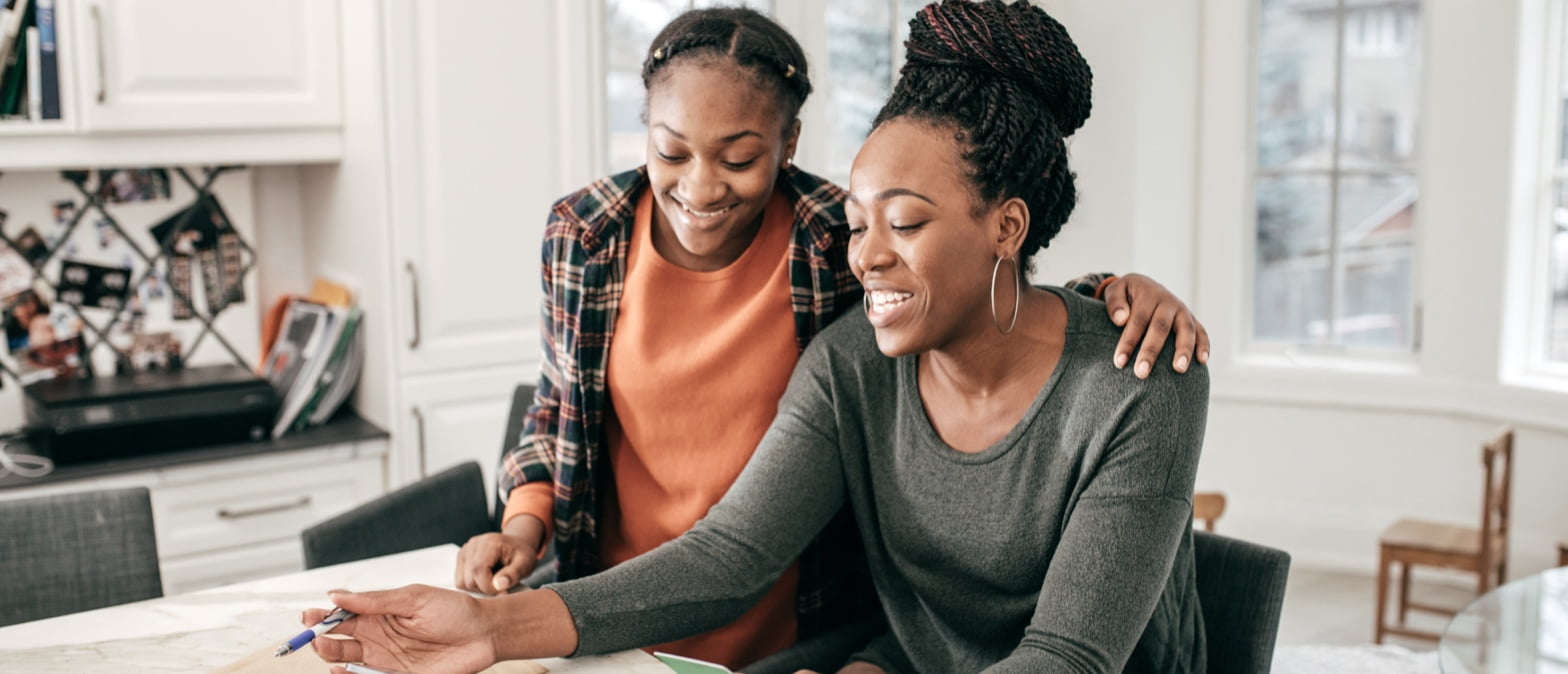 A budget is an important money management tool that can help kids track how much money they have and where their money is going. It doesn't have to be scary or overwhelming - something as simple as a worksheet or, nowadays, online management tools and apps, can help them visualize their progress towards meeting their goals. Learning this skill early on can influence their financial habits through adulthood, when the ability to budget becomes even more important.
3. Become familiarized with various banking vehicles to manage their savings.
Many banks and financial institutions now offer savings accounts and debit cards geared towards kids and their families. Research shows that kids who have savings accounts in their name are not only 6 times more likely to go to college1, but are also 4 times more likely to own stocks2 by the time they are young adults. You can "match" their goal every month or year as an extra incentive for them to keep saving. This will also expose them to the concept of compound interest.
Recently, Morgan Stanley partnered with Greenlight to give Morgan Stanley CashPlus brokerage clients an easy, convenient way to teach their families about personal finance. When you sign up for a complimentary Greenlight subscription, you receive a Greenlight debit card and a companion money app for the whole family. Through the app, Greenlight teaches family members lessons in earning, saving and spending wisely. The tool also gives clients a better way to manage family finances with automatic allowance payment, chore tracking, flexible spend controls and more.
Learning to manage money at a young age can empower your kids to reach their goals, pursue their dreams and take care of themselves and the people around them. Most importantly, it's never too early to start teaching them the financial concepts and skills they will need to have a successful relationship with wealth in the future.
Disclosure:
1 The Source (University of St. Louis). Kids with savings accounts in their name six times more likely to attend college. Available at https://source.wustl.edu/2011/04/kids-with-savings-accounts-in-their-name-six-times-more-likely-to-attend-college/ Accessed, March 21, 2023.
2 AFCPE (JECP Research Journal) "Evidence from Malaysia." Available at https://www.afcpe.org/news-and-publications/journal-of-financial-counseling-and-planning/accepted-papers/financial-literacy-financial-advice-and-stock-market-participation-evidence-from-malaysia/ Accessed, January 4, 2022.
Morgan Stanley Smith Barney LLC ("Morgan Stanley"), its affiliates and Morgan Stanley Financial Advisors and Private Wealth Advisors do not provide tax or legal advice. Clients should consult their tax advisor for matters involving taxation and tax planning and their attorney for matters involving trust and estate planning, charitable giving, philanthropic planning and other legal matters.
Morgan Stanley Smith Barney LLC is not implying an affiliation, sponsorship, endorsement with/of the third party or that any monitoring is being done by Morgan Stanley Smith Barney LLC ("Morgan Stanley") of any information contained within the website. Morgan Stanley is not responsible for the information contained on the third party website or the use of or inability to use such site. Nor do we guarantee their accuracy or completeness.
The Greenlight App and Debit Card is provided by Greenlight Financial Technologies, not Morgan Stanley or any of its affiliates. Morgan Stanley has entered into a referral partnership with Greenlight Technology Inc., the program manager for the Greenlight card and related mobile application.
Greenlight charges a usage fee of $4.99 per month. Morgan Stanley will reimburse this $4.99 monthly fee to Greenlight on your behalf for one Greenlight account (up to five minors under 18 years old) as long as the following conditions are met:
Enroll in Greenlight using the enrollment link on Morgan Stanley Online or Mobile;
Enroll in the Greenlight standard plan (currently $4.99/month (subject to change). Greenlight +Invest and Greenlight Max or any other current and future products are excluded from this offer;
Link a CashPlus Account for the Greenlight debit card funding.
Limited to one free Greenlight enrollment per CashPlus ALG.
This fee waiver only applies while you fund the Greenlight Debit Card from your CashPlus Account. Other Morgan Stanley accounts are not eligible for this offer and the Greenlight usage fee will no longer be waived if you close the associated CashPlus account or change the funding source on the Greenlight Debit Card to any other account type, including another Morgan Stanley non-CashPlus account type.
Please review the Greenlight terms and conditions and other applicable fees for the service at Greenlightcard.com before enrolling (such terms are subject to change at any time) Only the monthly usage fee is waived. You are responsible for all other fees associates with the use of the Greenlight service.
©2023 Greenlight Financial Technology, Inc. Patents Pending. The Greenlight card is issued by Community Federal Savings Bank, member FDIC, pursuant to license by Mastercard International. Message and data rates may apply.
Morgan Stanley Smith Barney LLC is a registered Broker/Dealer, Member SIPC, and not a bank. Where appropriate, Morgan Stanley Smith Barney LLC has entered into arrangements with banks and other third parties to assist in offering certain banking related products and services.
Investment, insurance and annuity products offered through Morgan Stanley Smith Barney LLC are: NOT FDIC INSURED | MAY LOSE VALUE | NOT BANK GUARANTEED | NOT A BANK DEPOSIT | NOT INSURED BY ANY FEDERAL GOVERNMENT AGENCY
© 2023 Morgan Stanley Smith Barney LLC. Member SIPC.
CRC 5538273 03/23