LIFESTYLE
A Guide to Hosting an
At-Home Wine Tasting
---
Wine brings people together in a way that can create life-long memories. Whether you and your friends are experienced wine tasters or simply curious to learn more, an at-home wine-tasting event can provide a fun and educational experience.
Here are a few steps for hosting a memorable wine-tasting at your home.
---
Choose a Theme
You can base a theme on a specific type of wine such as chardonnay, merlot or pinot noir, and then offer a variety of vintages or brands. Another option is to explore wines from a particular region like Napa Valley or Sonoma Valley or a specific country like Italy or France. Finally, you might want to focus on a type of wine from a certain year but from various producers.
Larger wine stores have a wide assortment of wines from different countries. Total Wine & More, the largest independent retailer in the U.S., carries more than 8,000 types of wine from every wine-producing region in the world. Morgan Stanley Living & Giving members in select states get 15% off their purchases.
Plan the Menu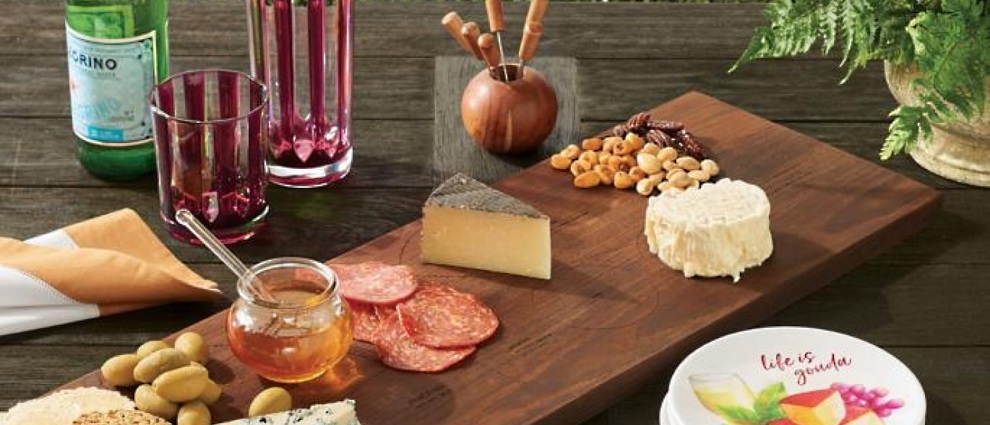 Pairing bites of food like cheese or chocolate with your wine can enhance the experience and is also a great palette cleanser in between sips. Dark chocolate tends to pair especially well with red wine, while a curated cheese platter is a great compliment for white wine.
You can also offer small hors d'oeuvres that guests can eat with one hand while they hold their wine glass with the other. You can consider mini quiches, meatballs, or crab cake bites. Just make sure food flavors are not too strong during your tasting because it might make it more difficult for guests to assess the flavors of the wine.
If you prefer to serve a full-course dinner, you could pair a different wine with each course . Each wine type complements food in a unique way, so do your research on ideal pairings beforehand!
You can have the perfect wines for your event delivered right to your home. Acker "Access" Wine Club specializes in rare and fine wine. As a member, enjoy three hand-selected bottles home each month. Morgan Stanley Reserved Living & Giving members get 50% off the first month's shipment.
Hire (or Become) an Expert
If you are a wine connoisseur, you can explain the samples yourself. Otherwise, consider hiring a professional to answer questions and provide tips during the tastings. Sometimes your guests may need a little expert guidance to start assessing the wine on their own.
Wine clubs often offer access to educational resources or wine experts who can join your tastings virtually. Morgan Stanley Reserved Living & Giving members get exclusive access to an at-home experience led by a personalized concierge from Your Wine Store. Choose a tasting package ranging from $100 to $250, and a wine host will tailor the event for you and your guests.
Set the Table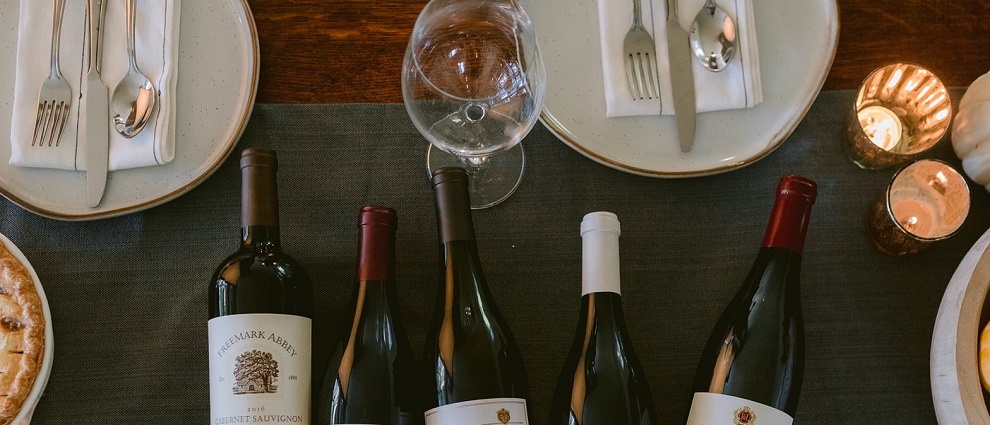 Having a properly set table can make your wine tasting go more smoothly. First, try to use a white tablecloth so that people can see the color of the wine more easily. If you can, provide your guests with more than one wine glass, so they can compare wine's appearance against each other.
Provide palate cleansers like neutral-flavored crackers that can help prepare your tastebuds for a new flavor. Finally, have some water on hand to help everyone stay hydrated as they sip their wine.
Take Notes
Taking notes and reviewing them is a key part of learning how to taste wine. Provide your guests with pens and paper to write down what they see and taste so they can reference it later. You can download and print tasting sheets for red or white tastings from Total Wine & More.
Encourage your guests to note the color and viscosity (thickness) of the wine as well and any notes they smell or taste. After the tasting, you can discuss your thoughts with each other and see if you agree on a favorite wine.
The best way to become more knowledgeable about wine is to taste regularly. Hosting at-home wine tastings can be a great way to boost your wine savvy while enjoying time with friends and family.
CRC 3614067 06/21