LIFESTYLE
7 Common Pitfalls to Avoid When Buying Your First Home
---
Buying your first home is an important investment decision that comes with a steep learning curve.
---
Educating yourself on the real estate market, total costs of homeownership and available financing resources can give you an edge when shopping for your dream home. So before you sign on the dotted line, consider these common pitfalls and how to avoid them: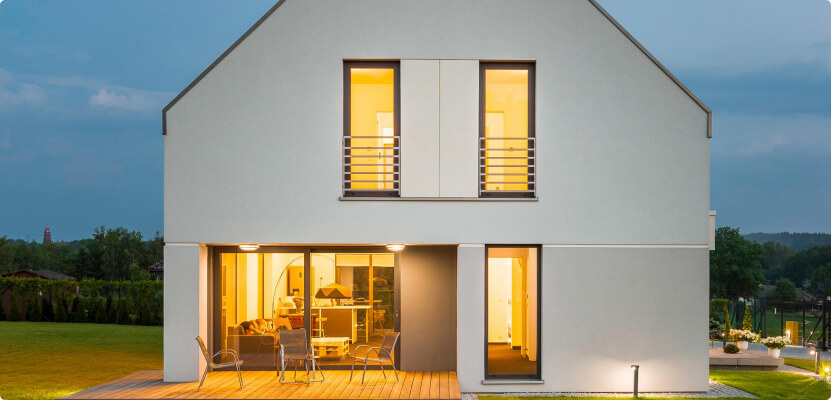 1. Overestimating What You Can Afford
Make sure to review the total cost of buying a home alongside your budget to avoid ending up house-rich and cash-poor. Don't forget about expenses related to home maintenance, taxes and insurance, and consider looking into first-time homebuyer programs or special benefits you might be able to take advantage of.
2. Failing to Communicate What's Important to You
Make your life easier and communicate anything and everything that is important to you with your agent from the get-go.
3. Overextending Credit too Early in the Process
Just because someone is willing to loan you more than you need does not mean you should take it. Interest is not your friend—make sure to think long term about how much that extra credit may cost you later on.
4. Assuming Your First Offer Will Be Accepted
You may be competing with other bidders, or the seller may come back with a counteroffer. Use your agent as a guide throughout the process.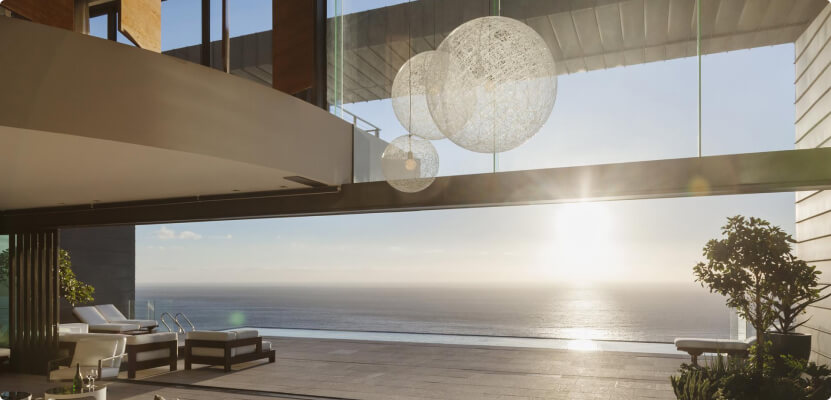 5. Skipping the Home Inspection
It is important to be aware of the risks of a home. Waiving an inspection allows the seller to only share problems that are visible and of immediate risk. You may end up buying an as-is home that has significant electrical or plumbing issues, which now become your (expensive) problem.
6. Not Include a Financing Contingency in the Contract
Getting feedback that you have been pre-approved or pre-qualified for a loan does not mean that you are guaranteed the money. If your ability to purchase a home relies on securing financing, make sure your contract is contingent on loan approval. In other words, if your funding source falls through, make sure you have the option to make a clean exit.
7. Locking In Your Rate Too Soon
If you lock in your loan rate early in the process or get a rate lock for a particular amount of time, it may expire before both parties are ready to close and extending it can be expensive.
While buying your first home may seem daunting, understanding and recognizing these pitfalls can help you feel empowered to make this big decision with confidence. Happy house hunting!
Disclosure:
This article has been prepared for general reference and educational purposes only. The information and data in the article has been obtained from sources outside of Morgan Stanley. Morgan Stanley makes no representations or guarantees as to the accuracy or completeness of the information or data from sources outside of Morgan Stanley. The information provided herein is not intended to address any particular matter and may not apply depending on the context, as all individual's circumstances are unique. No legal, tax or other advice is being offered herein.
A preapproval letter, which is subject to conditions, is not a commitment to lend.
The views, opinions or advice contained within this article are solely those of the author, who is not a Morgan Stanley employee, and do not necessarily reflect those of Morgan Stanley Smith Barney LLC, Morgan Stanley Bank, N.A., Morgan Stanley Private Bank, National Association, or their affiliates. The strategies and/or investments referenced may not be appropriate for all investors as the appropriateness of a particular investment or strategy will depend on an investor's individual circumstances and objectives.
Residential mortgage loans/home equity lines of credit are offered by Morgan Stanley Private Bank, National Association, an affiliate of Morgan Stanley Smith Barney LLC. With the exception of the pledged-asset feature, an investment relationship with Morgan Stanley Smith Barney LLC does not have to be established or maintained to obtain the residential mortgage products offered by Morgan Stanley Private Bank, National Association. All residential mortgage loans/home equity lines of credit are subject to the underwriting standards and independent approval of Morgan Stanley Private Bank, National Association. Rates, terms, and programs are subject to change without notice. Residential mortgage loans/home equity lines of credit may not be available in all states; not available in Guam, Puerto Rico and the U.S. Virgin Islands. Other restrictions may apply. The information contained herein should not be construed as a commitment to lend. Morgan Stanley Private Bank, National Association is an Equal Housing Lender and Member FDIC that is primarily regulated by the Office of the Comptroller of the Currency. Nationwide Mortgage Licensing System Unique Identifier #663185. The proceeds from a residential mortgage loan (including draws and advances from a home equity line of credit) are not permitted to be used to purchase, trade, or carry eligible margin stock; repay margin debt that was used to purchase, trade, or carry margin stock; or to make payments on any amounts owed under the note, loan agreement, or loan security agreement; and cannot be deposited into a Morgan Stanley Smith Barney LLC or other brokerage account.
Morgan Stanley Smith Barney LLC is a registered Broker/Dealer, Member SIPC, and not a bank. Where appropriate, Morgan Stanley Smith Barney LLC has entered into arrangements with banks and other third parties to assist in offering certain banking related products and services.
Investment, insurance and annuity products offered through Morgan Stan­ley Smith Barney LLC are: NOT FDIC INSURED | MAY LOSE VALUE | NOT BANK GUARANTEED | NOT A BANK DEPOSIT | NOT INSURED BY ANY FEDERAL GOVERNMENT AGENCY.
©2023 Morgan Stanley Smith Barney LLC. Member SIPC.
CRC 5426295 03/23