As the new year gets underway, I spend hours scouring the travel magazines, blogs and assorted articles that portend "the next thing" in travel. I love to think about upcoming vacations spent in exotic locales with action-packed itineraries, expanding my cultural and culinary horizons through travel to these far flung destinations. Here is a select listing of places that are the up and comers.
Bolivia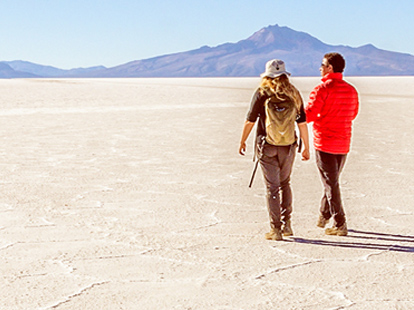 If you're an adventure vacation-type traveler, then Bolivia is the place to investigate for one of your next trips. You and your family will to see some of the world's most incredible landscapes –make sure to bike alongside the jaw-dropping cliffs of Death Road, the world's most dangerous road, and take in the never-ending salt flats of Salar de Uyuni, which will also allow you to check out flamingo-filled lagoons, spewing geysers, tranquil hot springs, active volcanic landscapes, and fascinating rock formations. You will sharpen your trail skills on hikes overlooking Lake Titicaca, the world's highest lake. The time to book is now…it remains one of South America's cheapest and untouched tourist destinations.
Bulgaria
Bulgaria is a bit of an undiscovered gem of Eastern Europe. Some of the prime natural attractions are the fields of flowers, large mountain ranges and pristine waters – just some of the incredible nature spread out throughout this country, probably most famous for its Balkan Mountains. If you are looking for an affordable beach getaway, check out the stunning Black Sea coast, where 5 star beaches and cuisine are offered at very low prices compared to central and western Europe.
You can also indulge in some spa therapy – a "Dead Sea experience' – without leaving Europe. The Black Sea possesses therapeutic mud and salt pools that will be very healing for all that ails you (well, maybe not all but a lot!). Bulgaria is one of those destinations that is still true to its local roots and untouched by the mass tourism industry, a welcome respite.
Croatia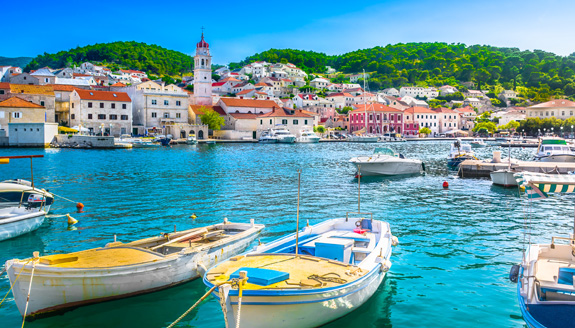 Croatia is well known for its coastline and has the tourism dollars flowing in to prove it. Another city that is worth paying attention to, particularly for its culture center, is Zagreb. This lively city has a charming town, colorful buildings, Austro-Hungarian style architecture, lots of museums, great food and a vibrant nightlife. There is definitely a "coffee culture " so pull up to one of the many cafes and people watch, a favorite local pastime. Their Christmas market was recently crowned best in Europe so even winter is now a popular time to go.
Dominica
Neighboring Saint Luca and Barbados are more well-known for their luxury hotels and resorts (and thus, more traveled) but Dominica is one to watch. This island has not experienced that level of popularity and development yet. But if you are a hiker or adventurer, this may be an ideal location to check out. Far less manicured than other Caribbean islands, the island boasts of lush rainforests, high waterfalls, milky rivers, volcanoes and untouched coral reefs. All of this lends itself to its current positioning as an eco-tourist destination—but be forewarned, hotels are more basic in services and amenities compared to other islands but pricing is reflective of this.
Georgia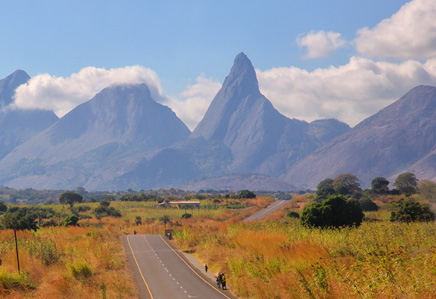 A tiny forgotten country situated between Europe and Asia, Georgia (the country, not the state) has everything a traveler could want — towering mountains, storied history, cool nightlife, rustic beach resorts, friendly locals, mild weather, delicious cuisine and best of all, prices that are a fraction of what you would spend on an equivalent vacation anywhere else in Europe. Georgia is on the upswing after ending its conflict with Russia and has spent time and dollars bolstering its tourism appeal. Certainly an interesting and off the beaten path choice!
Mozambique
Mozambique has long been on my list of fantasy destinations ever since my honeymoon to South Africa. Situated on the southeastern corner of Africa, Mozambique is a dreamy beach destination.
Be sure to check out Inhambane, a beautiful province where the beaches are exceptional. This area has a string of mid-range hotels catering to travelers who are not looking for a fancy resort experience but just want to hang out close to the beach and eat freshly caught seafood washed down by some local libations. For an even more in depth look at this area, you can go on motorboat tours to explore the villages deep in-country and explore abandoned fortresses from their colonial era.
One of our longtime partners, Andrew Harper, has also outlined some of its emerging destinations for 2018— check it out here. Remember, we've got several robust travel partners at the ready to help you evaluate, plan, budget and book your trip, Click here to see all our travel offers.