HEALTH & WELLNESS
6 Ways to Invest in Your Health & Your Future
---
Investing in your health is one of the most important commitments you can make. By prioritizing wellness, you are more likely to live a longer, healthier life.
---
With today's longer life expectancy, the connection between wealth and wellness has never been stronger. We recognize the importance of sound financial planning when it comes to health and longevity and are committed to helping our clients as a trusted partner and resource at every step of the way.
Dr. Kim Henderson
Head of Wealth Management Health
and Wellness Education, Morgan
Stanley Family Office Resources
As you age, the risk of developing chronic disease and health conditions increases, but there are many steps you can take to help prevent or delay the onset of illness. Here are some ways you can invest in your health now to help you enjoy a higher quality of life in the years ahead, while also mitigating the burden of health-related costs.
1. Make healthier choices more convenient.
Set yourself up for success by making it convenient to choose healthier options when it comes to your health and well-being. Take note of your daily routine as it pertains to diet, water intake, alcohol and caffeine consumption, exercise and sleep to see where improvements can be made. Focusing on better food choices that help your body thrive can provide countless benefits including higher energy, enhanced immunity, better sleep and improved gut health. For example, if your diet lacks vitamins and minerals, try adding smoothies to your daily diet as a convenient alternative that incorporates greens. Vitamix blenders make it easy to combine vegetables, fruit, nut butter or protein powder to make a nutritional drink in seconds, helping you maintain a well-balanced diet.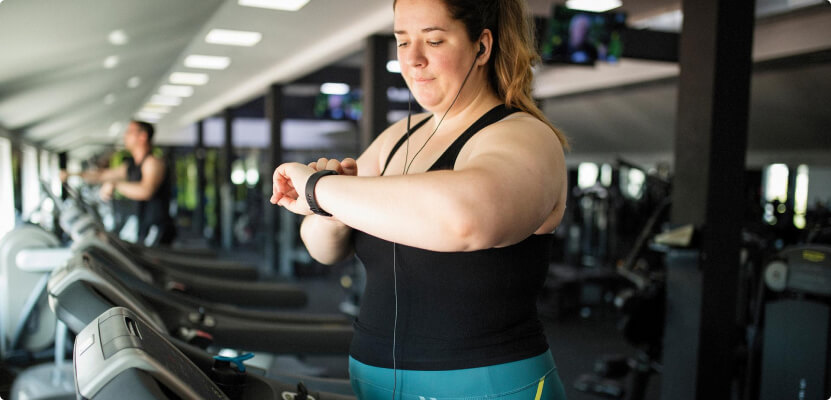 2. Maintain an active lifestyle.
Regular exercise becomes increasingly important as you age because it helps maintain overall physical function, including muscle mass and bone density, as well as improved cardiovascular health and blood pressure. These benefits help reduce the risk of chronic illnesses, such as diabetes or heart disease, as well as falls and fractures, while also having a positive impact on your brain and emotional well-being. Remember, what is good for the heart is good for the brain. Routines such as going to the gym, taking a walk outside or exercising at home can play a vital role in mental health by improving mood and cognitive abilities. Technology provides ample opportunity to make exercise more convenient and accessible with services such as Technogym that provide at-home equipment and on-demand access to personalized training, so that you can work out in the comfort of your home on your own schedule. If you are looking for guidance or inspiration to help kickstart your exercise and wellness routine, check out Canyon Ranch, a collection of wellness resorts dedicated to helping people live healthier, longer lives with curated programs designed to meet your specific health and fitness intentions.
3. Prioritize sleep and stress management.
Sleep is recognized as one of the most important factors when it comes to our health. Restorative sleep is necessary to prepare for the day ahead. Pay attention to the role sleep plays in your life and how you can create an environment and evening routine that maximizes your quality of sleep. Wearable technology such as the Oura Ring can monitor your sleep patterns, including duration, quality and frequency of different types of sleep cycles, as well as highlight adjustments that can improve your rest. Limiting blue light exposure from electronic devices after the sun sets, reading before bed and using a meditation app, can help support a better night's sleep.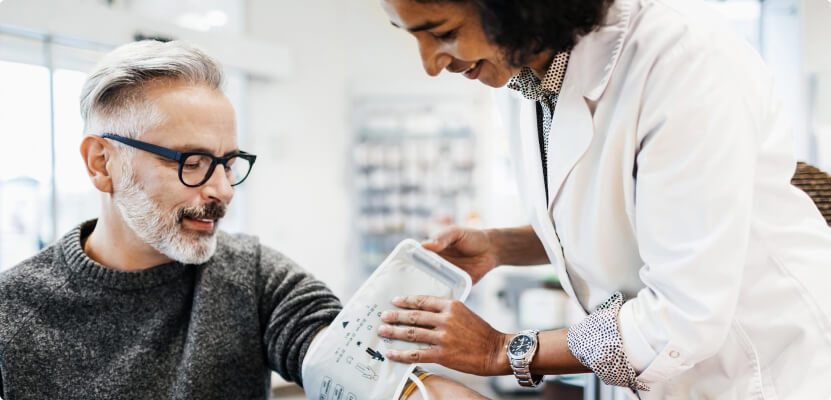 4. Keep up to date with routine health checks.
Having a proactive approach when it comes to doctors' visits and preventative medicine is essential, particularly as we age and become more prone to certain health conditions. Staying up to date with physicals, bloodwork and routine tests can help identify any new developments or risk factors so you can address these early. Technology has made routine wellness even more convenient, with a plethora of virtual and telehealth options.
5. Prepare for the unexpected.
Curveballs happen; but when it comes to your health, it's important to be prepared. Creating a master file of your vital health information, with details like allergies, medications, existing conditions, emergency contacts and care team, ensures any medical personnel have the information they need in the event of an emergency. This can also be useful for family, friends or caretakers if there is a situation in which you are unable to communicate.
6. Review your financial plan.
Consider viewing your health as a component of your portfolio and an asset that should be incorporated into your overall financial plan. Talk with your Financial Advisor about your expectations, concerns and wishes so that you can ensure you are prepared for a variety of scenarios. There are many considerations such as the impact of an unexpected injury or illness, estate planning updates, or long-term care costs to consider when mapping out your financial strategy. It's important to understand how your investment portfolio reflects your ability to address any sudden changes as well as your longer-term outlook as it relates to the costs associated with aging.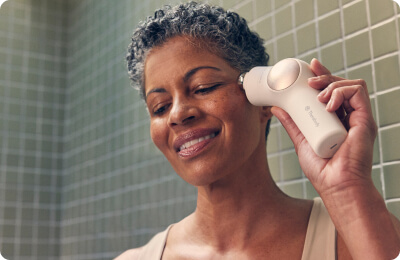 HEALTH & WELLNESS
Check out our Health & Wellness category for more discounts and special offers from brands including Technogym, Therabody and more.
CRC 5698397 05/23