LIFESTYLE
5 Benefits of Playing Tennis
---
Tennis continues to experience a surge in popularity across the U.S., with the Tennis Industry Association reporting a 33% increase in participation since the start of 2020.1 Devotees credit the sport's appeal to its fun and competitive nature as well as the myriad of health benefits it offers.
---
Tennis enthusiast, Ali Yagci, Assistant Vice President, Client Loyalty Marketing, Morgan Stanley, knows the benefits firsthand, saying, "Whether playing casually or competitively, one would be hard-pressed to find an activity that combines the mental, physical and social elements of tennis. I always look forward to my weekly matches and have met some of my closest friends through USTA League teams."
Below we explore some of those benefits and the ways lacing up can impact your overall well-being.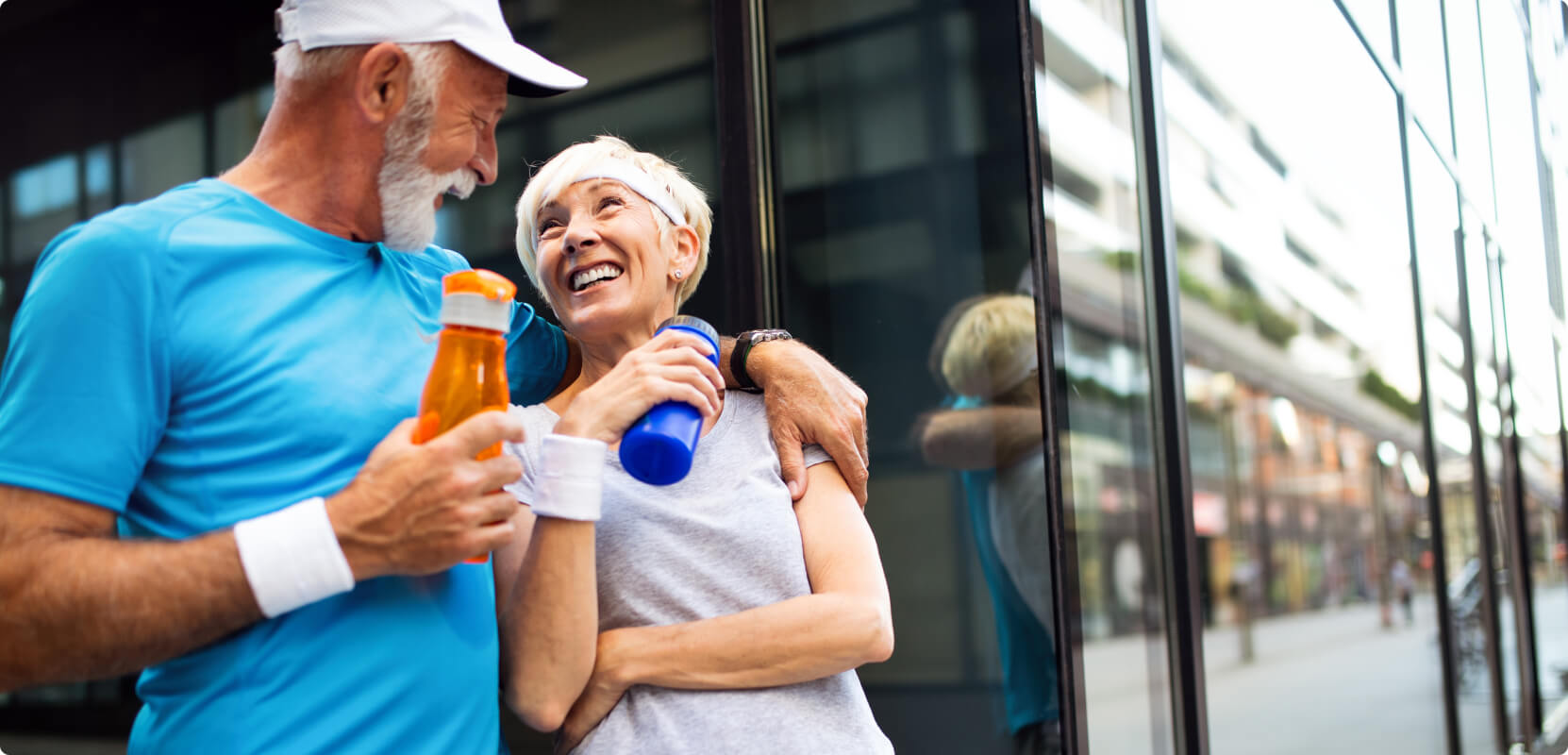 1. Cardiovascular Strength
Tennis is a heart healthy aerobic exercise that can strengthen your cardiovascular system. It goes like this: the more your heart rate rises, more oxygen and blood flows through your body and the more you experience overall cardiovascular health improvement.2 In fact, research found that participating in a racquet sport like tennis decreases your risk of cardiovascular disease by 56%.3
2. Physical Fitness
It's no secret that exercise is beneficial to our health. Immediate benefits include better sleep, less anxiety and a stronger cardiovascular system as already described. In the long-term, it can prevent chronic disease and improve immune function.4 Tennis is a full body workout, incorporating running, reaching, swinging, stretching, hand-eye coordination and flexibility. These actions can help burn calories, increase your metabolism, strengthen your bones, increase joint mobility and improve agility and balance.5 CDC guidelines recommend 150 minutes of moderate physical activity per week, easily met by participating in weekly tennis clinics and casual or competitive matches.6
3. Mental Wellness
While the physical benefits are clear, tennis is also a great way of staying mentally fit. The game requires critical thinking and problem solving skills that help keep you alert and your mind sharp. Since it's an activity that requires focus, tennis can keep anxiety in check by preventing your mind from wandering. Research also found that compared to other athletes, tennis players exhibit higher self-esteem and lower levels of depression, anger and tension.7
4. Social Connectivity
Since tennis can be played with a partner, or at the very least, an opponent, socializing is a key component of the sport. Often, players belong to clubs or teams and participate in various social events, leagues and clinics. It's a great way to meet new people from your community and spend time with friends.
5. Broad Appeal
Tennis is often referred to as a "sport of a lifetime" given its universal appeal across ages, backgrounds and nationalities. It's an activity that can be played on your terms, based on your individual needs and fitness levels. Whether you're 8 or 80, playing for fun or competitively, in winter or summer, there is no doubt that tennis courts around the world will continue to be active.
The benefits of tennis are wide-ranging, leaving a positive impact on players' social, emotional and physical wellness. It's evident that tennis culture will continue to permeate our society, influencing fashion, drawing crowds at tournaments and inspiring us to get out on the courts and improve our own games.
Sources:
[1] usta.com, "U.S. tennis participation grew for third straight year in 2022", January 12, 2023
[2] Garone, Sarah (2021, January 15). 9 Health Benefits of Playing Tennis. Very Well Fit. https://www.verywellfit.com/9-health-benefits-of-playing-tennis-5078900
[3] Oja P, Kelly P, Pedisic Z, et al. "Associations of specific types of sports and exercise with all-cause and cardiovascular-disease mortality: a cohort study of 80,306 British adults." Br J Sports Med. 2017;51(10):812-817. doi:10.1136/bjsports-2016-096822.
[4] CDC.gov, Center for Disease Control and Prevention, Health Benefits of Physical Activity for Adults, November 1, 2021
[5] Garone, Sarah, 9 Health Benefits of Playing Tennis. Very Well Fit, January 15, 2021
[6] CDC.gov, Center for Disease Control and Prevention How much physical activity do adults need?, June 2, 2022
[7] Yazici AB, Gul M, Yazici E, Gul GK. Tennis Enhances Well-being in University Students. Ment Illn. 2016 May 18;8(1):6510. doi: 10.4081/mi.2016.6510. PMID: 27403277; PMCID: PMC4926036.
CRC 5496832 03/23