TRAVEL
5 Adventurous Summer Road Trip Routes
---
Summer's nearly here, and what better way to celebrate the season of freedom and fun than with an adventurous road trip?
---
The quintessential American travel experience, road trips offer endless opportunity to explore at your own pace. Let the open road be your guide, embrace spontaneity and you'll be surprised by the hidden gems you discover along the way.
If a road trip is calling your name this summer, consider these five adventurous road trip routes for the perfect excursion.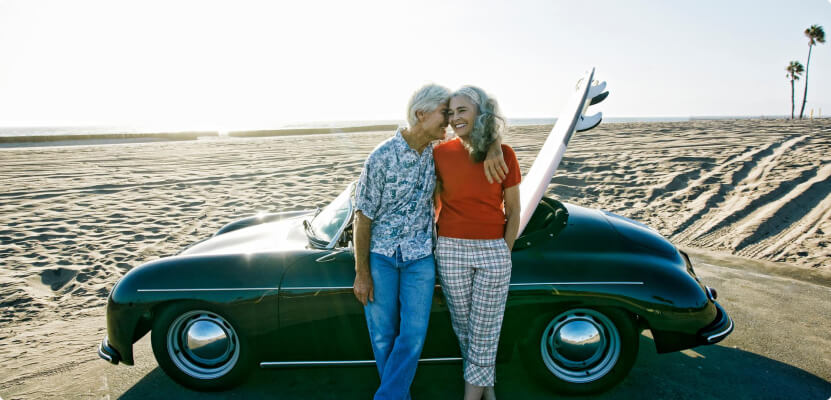 Route #1: Pacific Coast Highway
The drive from San Francisco to Los Angeles is one of America's most celebrated road trip routes, and it's easy to see why. This stretch of Route 1 may link two of the country's most dynamic and tourist-friendly cities, but it's so much more than a means to get from Point A to Point B. You'll experience breathtaking coastal scenery and charming towns, plus an incredible diversity of climate and geography as you transition from moody Northern California to sunny SoCal.
Plan to spend about five days on this route and consider stops like Monterey (don't miss the aquarium for a stop the whole family will love), Point Lobos State Park, Big Sur, Hearst Castle and Malibu Beach. That's just the beginning, so be sure to do your research and choose your own adventure—there's something for everyone along the Pacific Coast Highway. Just take our word for it and drive this route in a convertible for the full experience!
Where to stay: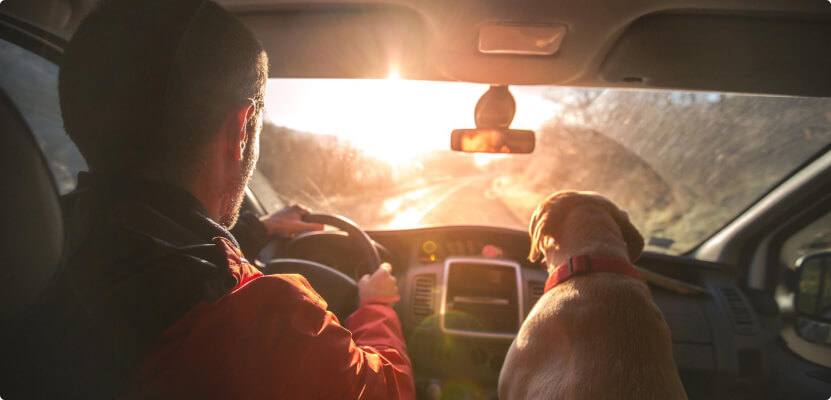 Route #2: Route 66
There's a reason that the iconic "Route 66" road sign probably popped into your head at the first mention of American road trips. Route 66 was the original road trip, built to transport Midwesterners from Chicago to Santa Monica, CA for vacations. But it became so much more than that, offering quirky roadside attractions, kitschy vintage motels and unforgettable stretches of scenery.
Route 66 was decommissioned in 1985 in favor of more efficient interstate highway travel, but while it no longer officially exists, you can still drive almost all of the original route (you'll just need to cobble together various highways and local roads). If you don't have time for the full route, choose a specific stretch based on your interests. Consider these three itineraries:
To be immersed in Route 66 history and American automobile culture, drive the Midwest leg beginning in Chicago.
For an Old West experience and a taste of cowboy culture, drive through Oklahoma, Texas, New Mexico and Arizona.
To experience vast, remote landscapes and desert beauty, drive the Westernmost stretch through the width of California.
Where to stay: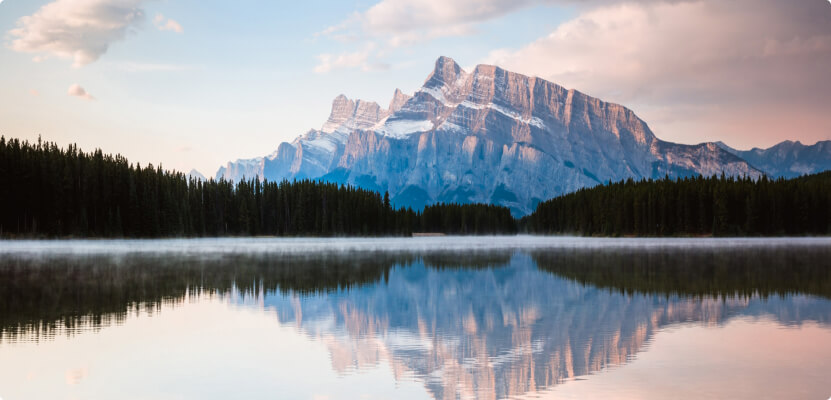 Route #3: Alaska's Kenai Peninsula
Possibly the most adventurous route on this list is the Final Frontier, offering a small taste of the expansive, untamed wilderness that is Alaska. Leave the continental U.S. behind and heed the call of the wild to experience a truly unforgettable road trip.
Alaska is massive and its inaccessibility may come as a surprise to those who are accustomed to the lower 48 states—vast stretches of this state are not connected to any roads and can only be reached via air or sea. Don't let that deter you! There are several routes along the state that do lend themselves to road trips, but our favorite for a roughly five-day itinerary is the Kenai Peninsula. Drive from Anchorage to Homer for a sample of all that Alaska has to offer—temperate rainforests, towering glaciers (be sure to stop in Seward for a visit to Kenai Fjords National Park), beautiful towns, stunning coastlines, gold rush history and wildlife.
Where to stay: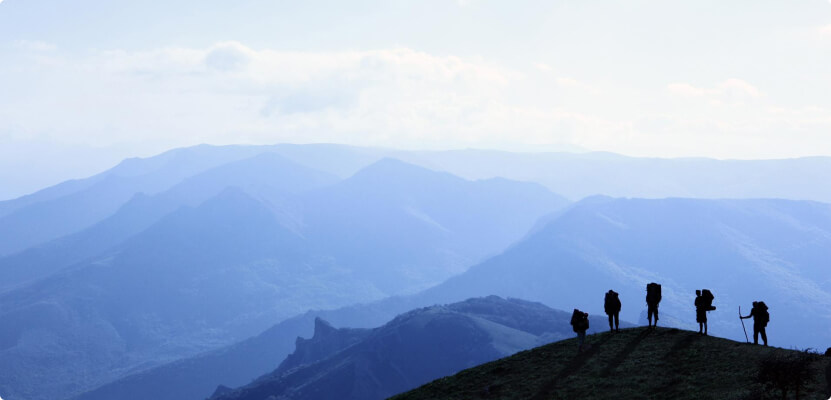 Route #4: Blue Ridge Parkway
For a destination that's considerably more accessible but no less beautiful, make your way to the Blue Ridge Parkway. This route, beginning in Charlottesville, VA, and ending in Asheville, NC, traverses the Appalachians, Great Smoky Mountains and Blue Ridge Mountains, offering views of endless rolling hills, expansive vistas and lush foliage. You'll also enjoy classic Southern hospitality everywhere you stop, with excellent dining and drinks to boot.
Your interests will guide the stops you make, but you'll find no shortage of hiking trails, waterfalls and quaint towns along this route. Plan about five days to give yourself plenty of time to take it slow (in true Southern style) and soak up all the beauty along the way.
Where to stay: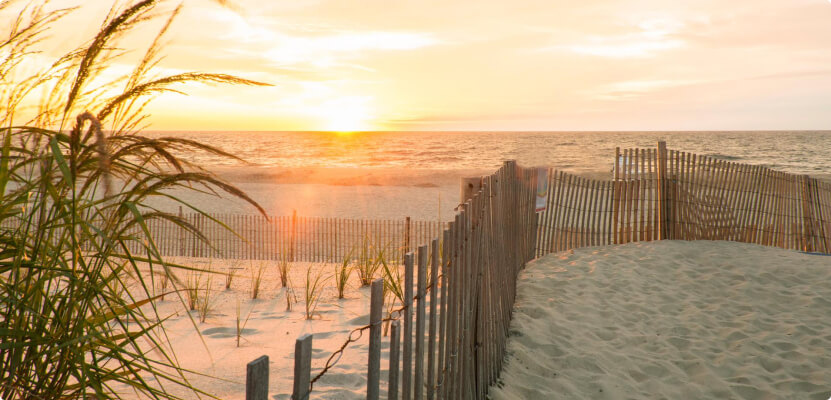 Route #5: Miami to Key West
Another truly iconic American road trip route, the drive from Miami to Key West belongs on every traveler's bucket list. You'll start in mainland Florida and bid the hustle and bustle of hip Miami behind as you make your way to the southernmost point of the continental U.S. in quirky, laid-back Key West. Along the way, you'll enjoy endless views of vibrant blue sea (including significant stretches of unobstructed water views on either side—the Overseas Highway is aptly named). There's also plenty of cute towns to stop in and activities to enjoy.
Take your time on the drive and plan excursions like boating tours, stand-up paddleboarding, kayaking, snorkeling—or simply stop to take a dip whenever the fancy strikes you. This road trip could be done in a single day, bookended by extra time in Miami and Key West, or you could stop along the way in Islamorada or Marathon to enjoy a leisurely pace and take in all that the Keys have to offer.
Where to stay:
Book great stays along the way with Hotel Engine
Road trips may be more about the journey than the destination, but there are few things more satisfying than checking into a comfortable, luxurious hotel for a night's rest and relaxation after a long day of driving and adventure.
As a Morgan Stanley member, you can take advantage of generous rewards and elite perks on the Hotel Engine platform, which offers access to over 700,000 properties worldwide (including every hotel in this article). Plan in advance or embrace spontaneity by booking as you go on the Hotel Engine app! Redeem the Hotel Engine offer today to enjoy the best stays at amazing rates wherever your summer adventures take you.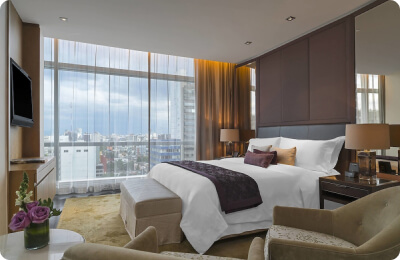 FEATURED OFFER
Hotel Engine
Receive up to 60% off lodging at more than 700,000 hotels around the globe from Marriott, Hilton, Holiday Inn and more.
CRC 5644815 04/23