TRAVEL
3 Vacations All Generations Will Enjoy
Multigenerational trips are a meaningful way for families to make lifetime memories and spend quality time together. AAA says 36% of Americans plan to take at least one multigenerational trip this year. This trend has been increasing in popularity, as more baby boomers reach retirement age and are eager to get together with family. In fact, in a recent survey by Wyndham Destinations, a large timeshare company, 75% of respondents said they were planning to travel to reunite with family and friends in 2021.
---
The key to keeping everyone happy and entertained during a family vacation is to choose a destination with a wide range of activities. Equally important is that your accommodations offer ample space and downtime to enjoy individual time apart. Here are a few ideas to consider:
Experience America's Majesty - National Parks and the American West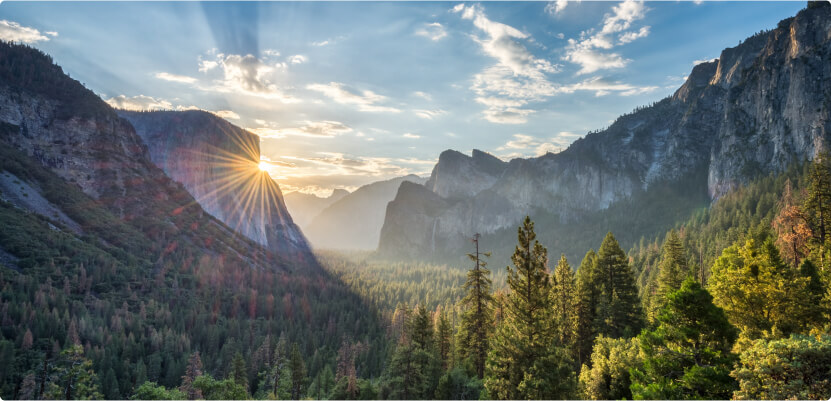 "America the Beautiful" lives up to its name and truly offers scenic landscapes that grandparents, grandkids and everyone in between can enjoy. Pioneers of luxury travel, Abercrombie & Kent, offers journeys to destinations throughout the seven continents, but their excursions through the American West will entice you to stay domestic. With a large concentration of iconic national parks around Utah, Arizona, Wyoming and Montana, there are options aplenty. Their 7-day private journey led by expert local guides, "Tailor Made Wyoming: Yellowstone Family Adventure" is just one option that can be customized to best suit everyone's interest and endurance level. Spanning Yellowstone National Park and Jackson Hole, activities can include a safari through Grand Teton National Park, a boat ride down the scenic Snake River and opportunities to view spectacular wildlife, including bison, elk, wolves and grizzly bears. By engaging with a travel provider like Abercrombie & Kent, you can leave the planning to specialists and have them build an itinerary that accommodates the needs and wants of a range of age groups and personalities.
Enjoy a Thematic Adventure - Williamsburg, VA and Disney Parks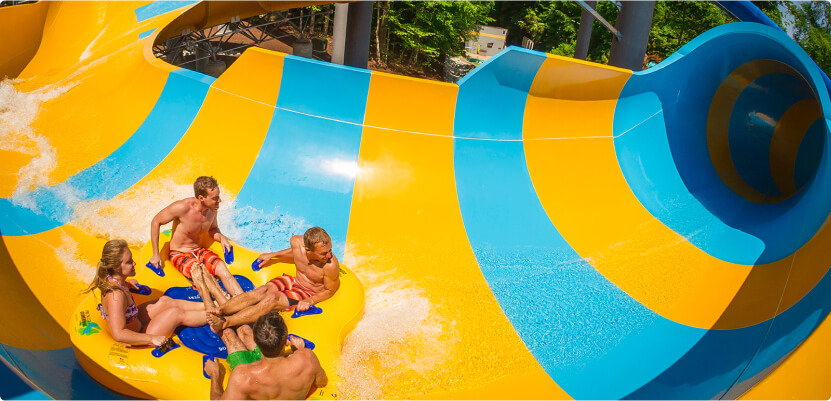 Disney Theme Parks
Whether you choose the Anaheim or Orlando version, Disney is a perfect destination for a multigenerational trip given its wide range of attractions, dining, shows and accommodations. With 4 parks to choose from, it'll be easy to please everyone - Magic Kingdom is sure to mesmerize the younger set with traditional rides like "It's a Small World" and "Mad Tea Party", while Epcot's myriad of restaurants and bars at the World Showcase pavilion will be a winner with the older set. Thrill-seekers over 48" will be satisfied with rides such as "Test Trek" and "Tower of Terror."
Williamsburg, Virginia
Williamsburg and the surrounding area are filled with things to do and an easy drive from major Eastern cities. Accommodations range from historical hotels to family-friendly resorts, and your pick of homes and condos for rent. Get your dose of culture when you stroll through Colonial Williamsburg, the world's largest living history museum where you're transported back to 18th century Revolution-era America. For more museums and history lessons, Jamestown and Yorktown are a drive away. Switch gears and visit nearby Busch Gardens, featuring 7 thrilling roller coasters, more mellow rides for the younger kids and fun shows for all.
Seasonal Fun in the Sun or Snow - Villas at the Shore or Mountainside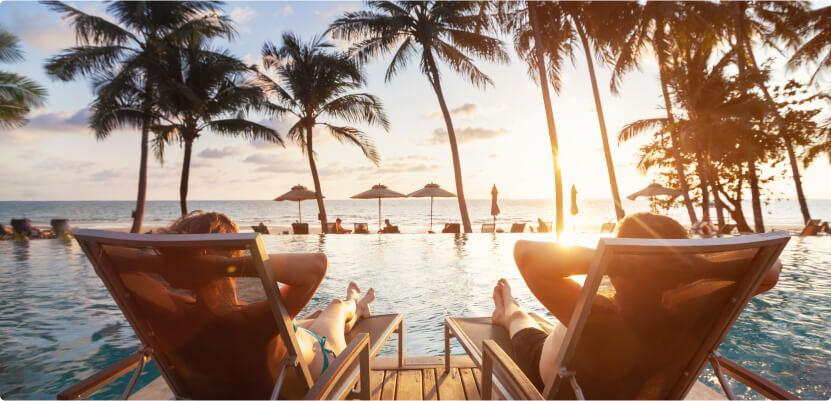 Including kids in travel plans usually means following their school's vacation calendars, which naturally lends itself to seasonal trips. Classics like the summer beach trips and winter/spring ski outings are great for multigenerational travel destinations. Rent a large villa to accommodate the entire family and create special bonding moments.
At the beach, activities can range from the more strenuous like snorkeling, sailing, paddle boarding to the more laid- back like sunbathing or lounging with a good book. You can't go wrong when you head to Florida's Gulf Coast, known for their idyllic white sandy beaches. There's a wide variety of places to choose from like Naples, Marco Island and Siesta Key.
Similarly, at ski resorts, kids and the more-daring adults can ski while others can relax and enjoy spas and hot chocolate by the fire. The Colorado Rockies are an easy choice for a winter getaway. The area is filled with ski towns, each with its own unique characteristics, from the glamorous jet-setting crowd of Aspen to the more authentic, frontier-like atmosphere of Telluride.
Disclosures
Morgan Stanley Smith Barney LLC is not implying an affiliation, sponsorship, endorsement with/of the third party or that any monitoring is being done by Morgan Stanley Smith Barney LLC ("Morgan Stanley") of any information contained within the website. Morgan Stanley is not responsible for the information contained on the third party website or the use of or inability to use such site. Nor do we guarantee their accuracy or completeness.
Lifestyle Advisory Services: Morgan Stanley Smith Barney LLC (the "Firm") and its affiliates do not currently offer the services provided by this Service Provider(s). The Service Provider(s) is not an affiliate of the Firm. Any review of the Service Provider(s) performed by the Firm was based on information from sources that we believe are reliable but we cannot guarantee its accuracy or completeness. This referral should in no way be considered to be a solicitation by the Firm for business on behalf of the Service Provider(s). The Firm makes no representations regarding the appropriateness or otherwise of the products or services provided by the Service Provider(s). There may be additional service providers for comparative purposes. If you choose to contact the Service Provider(s), do thorough due diligence, and make your own independent decision.
The Firm will not receive a referral fee for referring you to the Service Provider(s). The Firm is a diversified financial services company with millions of clients in several countries around the world. The Firm routinely enters into a variety of business relationships for which either the Firm receives compensation or pays for services, and such business relationships may include the named Service Provider(s), its employees or agents, or companies affiliated with the Service Provider.
Morgan Stanley Smith Barney LLC reserves the right to change or terminate the Reserved program at any time and without notice. Reserved program participants accounts and activity are reviewed periodically to confirm that they continue to qualify for this program.
© 2023 Morgan Stanley Smith Barney LLC. Member SIPC.
CRC 4291860 02/22