LIFESTYLE
10 Top Tennis Resorts and Camps
---
Ready to take your tennis game to the next level? A tennis-oriented vacation at state-of-the-art facilities that also feature amenities like pools and spas can help hone your skills. Many of these properties have also embraced pickleball, a fast-paced, easy to learn sport that mixes elements of tennis, badminton and ping pong.
Here are some of our favorite tennis-centered resorts and camps around the U.S. and beyond:
---
East Coast
IMG Academy - Bradenton, Florida
Originally established as the Nick Bollettieri Tennis Academy, this academy became famous for launching the careers of players like Maria Sharapova and Andre Agassi. The facility offers 33 outdoor hard courts, 18 outdoor green clay courts and four indoor hard courts.
Waterville Valley Tennis Center – Waterville Valley, New Hampshire
Boasting a rich tennis history since 1884, the Waterville Valley Tennis Center features 18 outdoor clay tennis courts and two indoor courts. Today, the Center offers world-class instruction for all ages and abilities, nestled amidst an incredible mountain setting.
Roy Barth Tennis Center – Kiawah Island, South Carolina
The Roy Barth Tennis Center offers programs with a variety of activities, instruction, services and tournaments. All instruction emphasizes foundational points to improve the game of players of skill levels. Facilities include 22 tennis courts, including ten new Har-Tru clay courts, all tucked into the resort's stunning surroundings and bordered by fragrant oleander, rustling palmettos, swaying pampas grass and vibrant flowers. Pickleball lessons, clinics and social events are also available at the center.
The Wintergreen Tennis Academy – Wintergreen, Virginia
Located in the heart of the Blue Ridge Mountains, The Wintergreen Tennis Academy has ranked among the nation's top 50 tennis programs by Tennis Magazine for the past 18 years. Skills including doubles positioning and movement, mental toughness techniques, communication, racquet skills and aggressive play are taught. Facilities include 16 clay courts and three indoor deco-turf courts. The resort also features eight permanent outdoor courts and four temporary indoor courts with a dedicated certified instructor.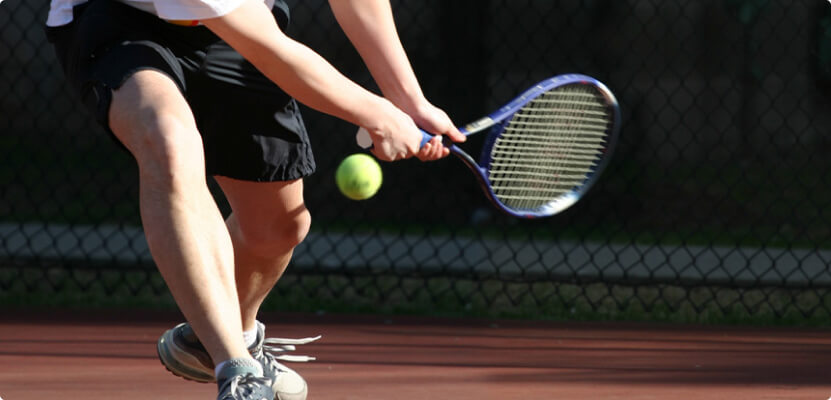 West Coast
John Newcombe Tennis Ranch - New Braunfels, Texas
The John Newcombe Tennis Ranch in the Texas Hill Country offers adult tennis camps for players of all levels. The all-inclusive adult program includes meals, clinics, and entertainment. Their special "team-family-team" environment has the pros joining you for meals and leading you in nightly karaoke at their Aussie-style bar.
JW Marriott Desert Springs Resort & Spa - Palm Desert, California
This resort is just down the road from the home of the BNP Paribas Open. Their tennis facility includes 15 hard courts, three clay courts, two grass courts, tennis pros and a schedule that includes clinics, round robins and competitive matches. The property also boasts new pickleball courts, complementing the launch of its pickleball program and dedicated professional. First-timers as well as those seeking to improve existing skills will enjoy pickleball clinics and social events.
The Broadmoor Tennis & Pickleball Club - Colorado Springs, Colorado
The Broadmoor Tennis & Pickleball Club is a legendary tennis and pickleball destination which includes three cushioned hard courts, two Har-Tru courts and three dedicated pickleball courts. The Broadmoor's tennis camps feature intensive instruction, fast-paced drilling, and supervised match play, complemented by brief lectures. The club's jam-packed pickleball schedule offers drills, camps and events whether you are a beginner or seasoned expert.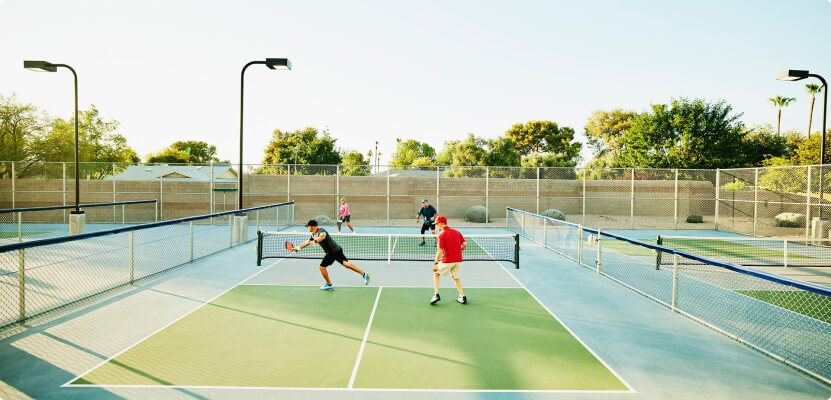 International
Mouratoglou Academy - Biot-Sophia Antipolis, France
With over 320 days of sunshine a year, 33 tennis courts, four swimming pools, one high-end spa and more, the Mouratoglou Academy offers various tennis training programs, adapted to competitive tennis fitness training. Set in the French Riviera, the Academy offers camps for all skill levels to achieve their goals.
Rafa Nadal Academy - Manacor, Mallorca, Spain
Located in Rafael Nadal's hometown, the academy incorporates the tennis champ's unique training system, based on his years in the ATP circuit. The Rafa Nadal Sports Centre offers a large sports complex and state-of-the-art facilities include 26 tennis courts of different surfaces. With an ideal climate and environment, along with all of the cuisine, culture and recreational activities Mallorca has to offer, this program is situated for a memorable experience.
Four Seasons Resort Punta Mita - Punta Mita, Mexico
With a prime location on the pacific coast, the resort's Tennis Centre is home to 14 courts, a full pro shop, locker facilities and a tennis program managed by Peter Burwash International (PBI). Enjoy daily lessons and clinics with PBI pros, singles or doubles matches, clinics, tournaments, socials, camps or tennis carnivals.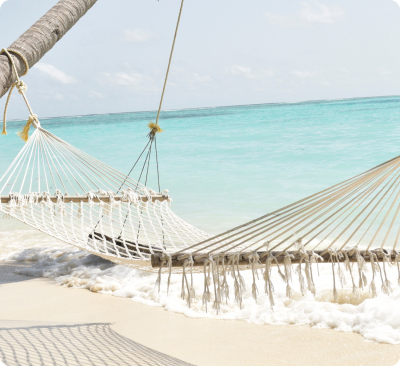 FEATURED OFFER
Book Your Tennis Getaway with Hotel Engine
Hotel Engine offers access to many of these properties as well as over 700,000 other properties worldwide, along with exclusive Morgan Stanley Reserved Living & Giving members-only deals.
CRC 5496832 03/23